We just sooo loved catching up with Corissa of Fat Girl Flow! Isn't she the cutest?! Today, we're heading over the pond to England to bring you Bethany of Arched Eyebrow. Bethany uses her blog to share her personal style, but she is also a lifestyle blogger, sharing her travels, food, good reads, and more.
And in regards to Bethany's style? It's a cool blend of edgy, feminine, and funky – casual with quirk. Bethany of Arched Eyebrow is a plus size blogger YOU NEED TO KNOW!!!!
Meet Plus Size Style Blogger, Bethany of Arched Eyebrow!
Age: 27
Height: 5'9″
Location: London, UK
How long have you been blogging? Since June 2011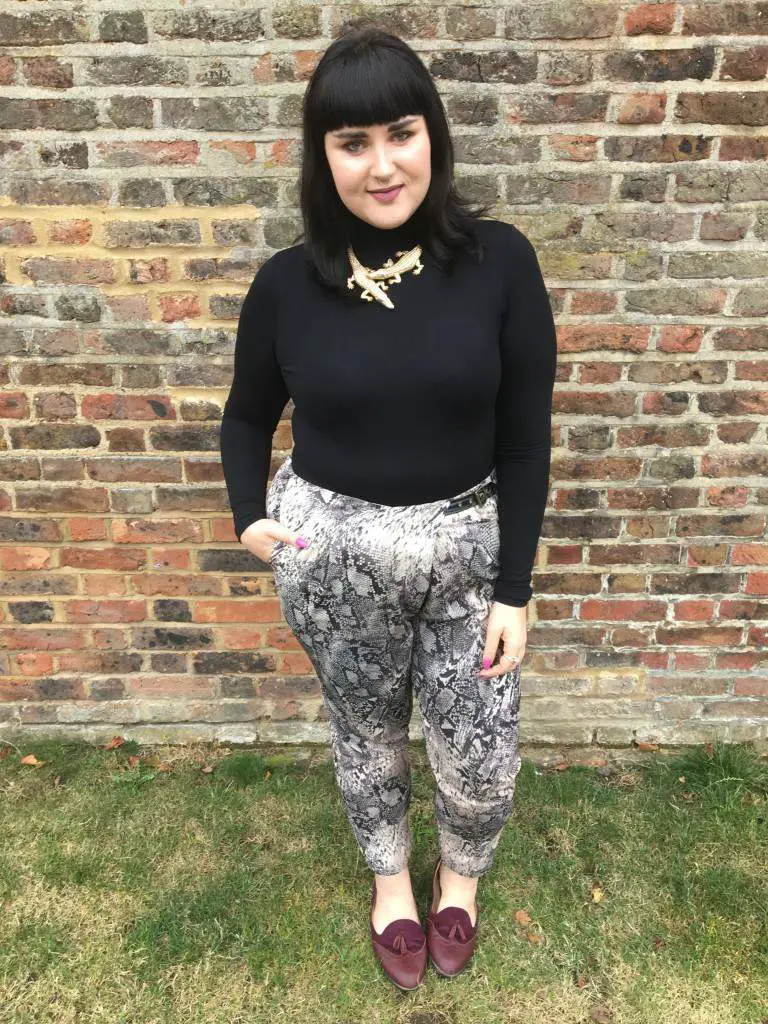 What or who inspired you to become a fashion blogger? What led you to it?

Nicolette Mason and Gabi Gregg led me to fashion blogging. In 2010 I moved to Montreal with one suitcase. I was only living there for a year, so I tried to pack everything I would need for a year in that one case. By the time I moved back to London in 2011, I was so tired of wearing and re-wearing the same few outfits, so tired of having the weather dictate all my clothing choices, and it made me realize just how important fashion was to me.
While I was there, I did fashion vicariously through other bloggers (early adopters like Gabi and Nicolette), and one day I showed their blogs to a friend. My friend said 'you know you could do that, right?' so when I was back in London with all my clothes, and access to a greater array of clothes in my size (Montreal is not super great for that, or wasn't in 2010-2011), I started my own blog!
Do you blog full-time, for fun, as a hobby? Share your evolution!
I blog for fun. It's always been for fun, and I've had a great time with it. I was very lucky though, and in 2015 I was given a job at navabi, a European plus size fashion brand, in their marketing team. This was as a direct result of my blog!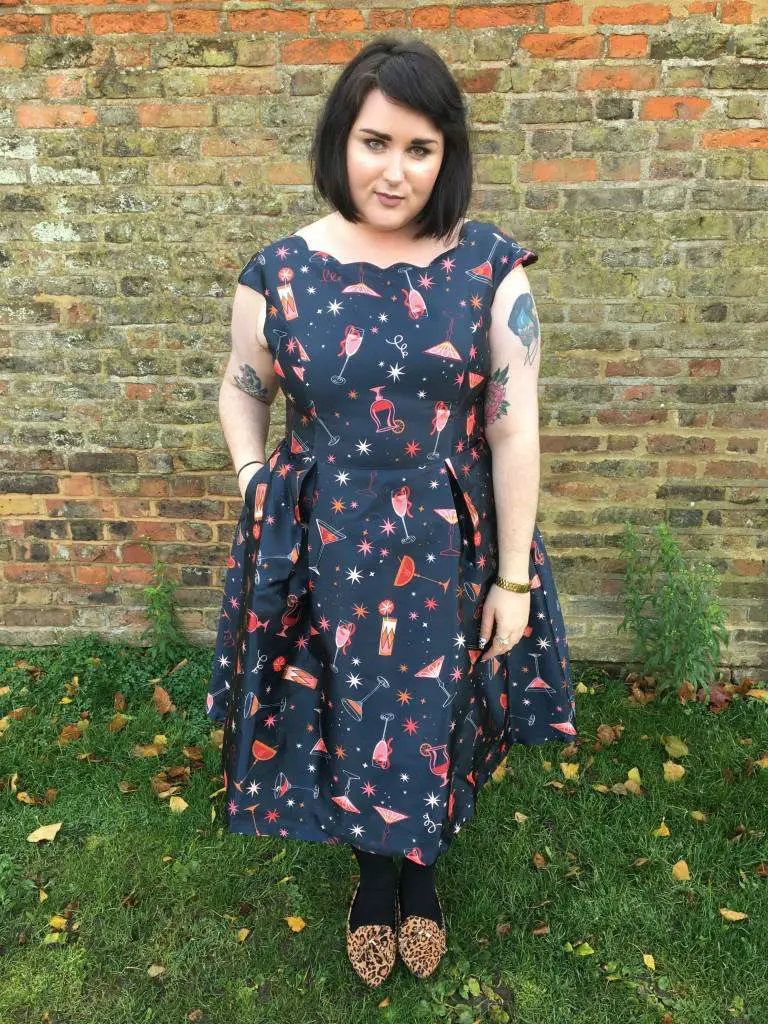 What is your favorite asset? Your legs, arms, waist? How do you play that up?
I think I genuinely don't have any body parts I like or dislike more than others- I think I have a pretty enthusiastic relationship with all of my body! I guess I could say my face, because I love playing with makeup.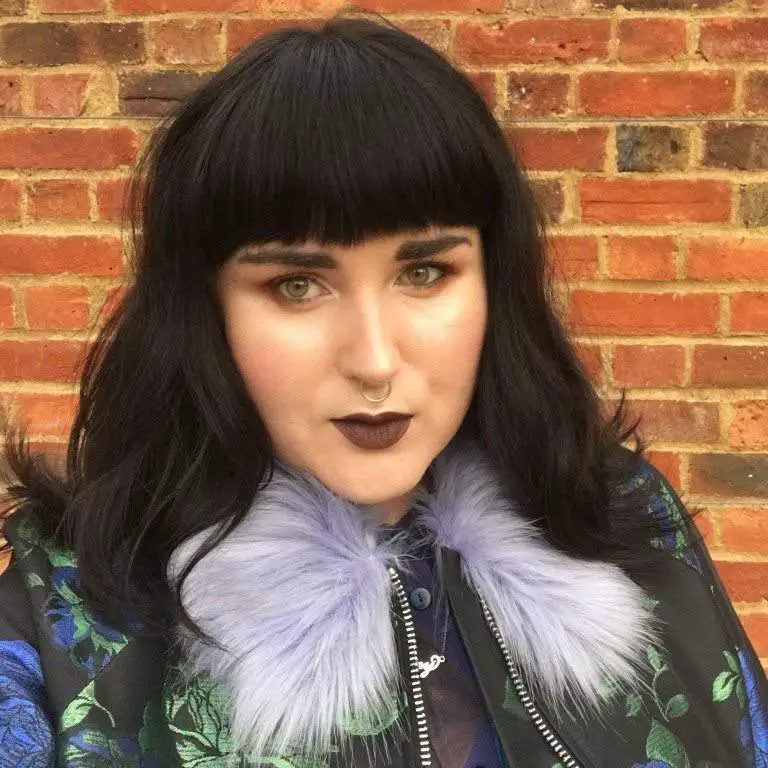 What are the challenges, if any, you face regarding being plus size?
I am at the lower end of the plus size spectrum so my answer is less pressing or interesting than a larger fat woman's, but even I with my relative privilege am often too scared of being lectured about my weight to visit a healthcare professional. Doctors and nurses tend to focus, in an obsessive way, on your size and ignore whatever problem you're presenting with. They get tunnel-vision and go on a wild lecture about your fat. This happened to me when I went for my first smear test, so they'll really just bring it up whenever.

What's your favorite thing about being plus size?
The great and vibrant and varied community of plus size women that I've met online, who have, in many cases, become real life friends.
What's your favorite thing about being a blogger?
Being reminded that people do read what I put out in the world. It's easy for me to think that the only people who read me are my friends and family, but then you get an email or a message from someone you've never met before who lives thousands of miles away because they want to tell you that your words and images have gone some way to changing how they feel about themselves.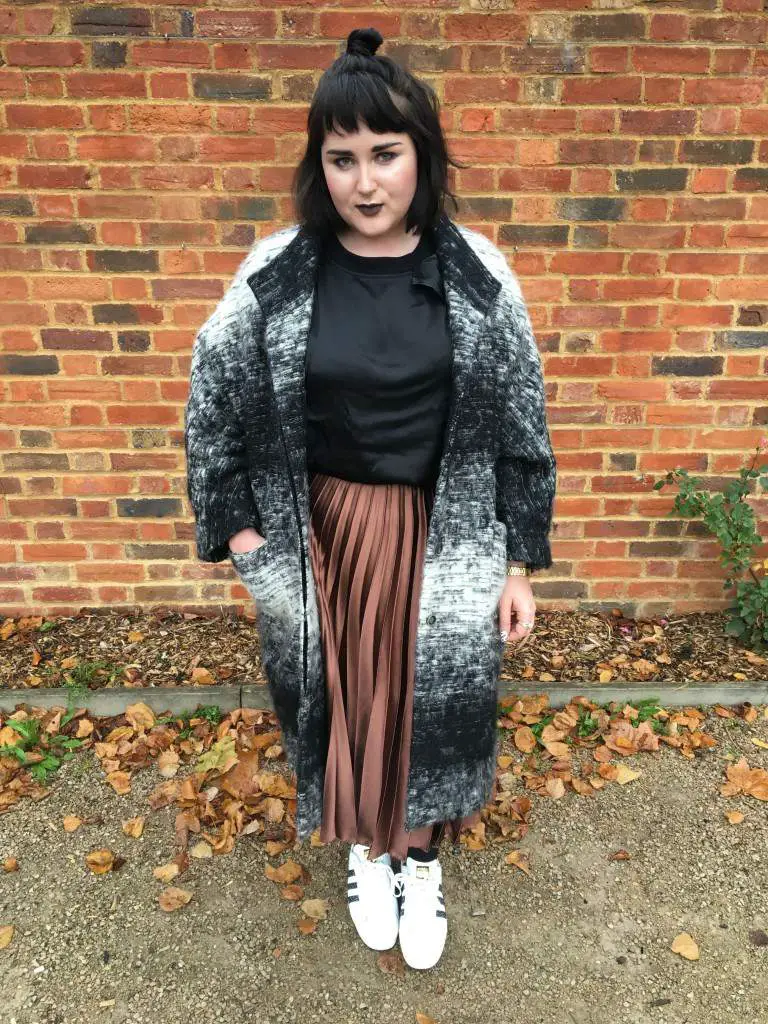 Who/what are your favorite designers/brands?

Most of my clothes come from navabi and ASOS Curve, though I also get a lot of my clothes from Monki (who are not officially plus size but make seriously oversized clothes), Zizzi, Junarose, Marks & Spencer and a small UK brand called Joanie (who make the nicest, most wearable vintage-inspired stuff for amazing prices). I've recently got into the Swedish brand Lindex and bought an amazing pair of teal leopard print trousers.
Describe your personal style.
Mostly trousers, lots of pink, a kind of hard femininity.
Which bloggers inspire you? Plus or straight size! Any bloggers currently on your radar?
Nicolette Mason
,
Danie Vanier
, Ada who runs
No Ordinary She
, Hallie Swanson from
Hallie Daily
, Hayley Hughes from
Fashion Hayley
, Paty Brown from
Patylicious Diary
,
Stephanie Zwicky
.
What do you think about where plus size fashion is today versus a few years back?
It's so far ahead, I don't think anyone could deny that. It's still frustrating that women at the higher end of the sizing spectrum are more often than not sized out, while plus collections often start at a UK size 16 or 18, sizes that are available in almost every single high street brand. Plus size collections need to exist for, be marketed at, and cater to the needs of women who are actually plus size.
What do you think or hear from readers, is one of the biggest myths about plus size fashion?
That we can get everything. We can't. There is a great array of plus size brands, but you can't get the same array of styles as smaller women, let alone the same array of styles at the same array of prices. If interesting styles exist, they are often being made by indie brands and are therefore very expensive. We just can't approach shopping in the same way as thin women.
We are very bound by simply what exists in our size. I think this isn't so much a myth as a thing that just doesn't enter your head if you're not plus size.
Are you working on anything or have anything to share?
I have two really, genuinely exciting projects happening at the moment but I need a little more time before I can talk about them publicly! So I guess keep an eye on ArchedEyebrow.com where I'll be able to tell you all about what I've been working on in the next few weeks I hope.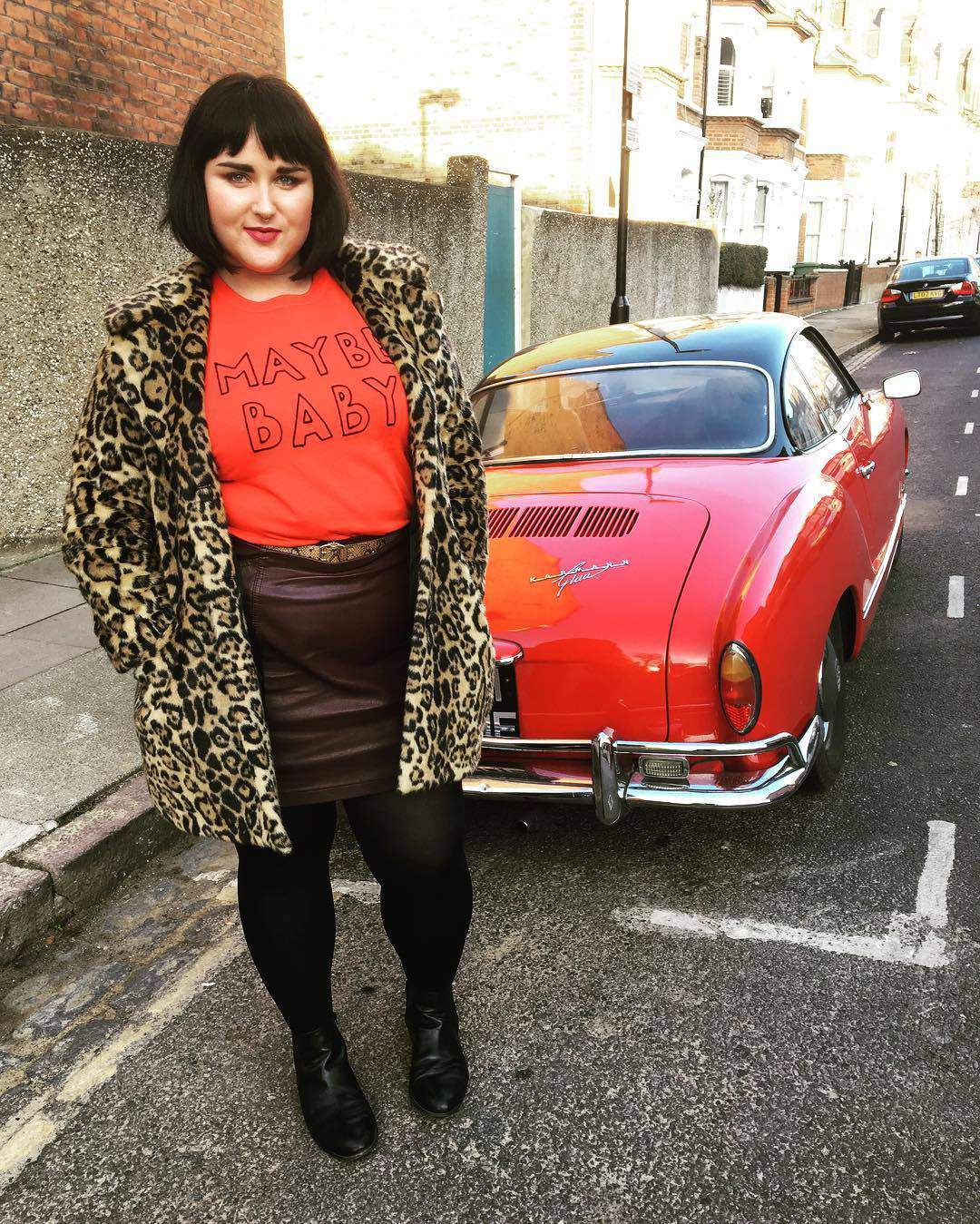 Lastly, what does Curvy.Confident.Chic mean to you?
It's a mindset, it's not just about the clothes.
Be sure to check out Bethany's blog at ArchedEyebrow.com!!!
Do you dig her style? Which look is your fave? Let's talk about it below!!
Are you a plus size personal style blogger?
Want to be featured?
Make sure you fill out your deets here,
so that we can feature you!
Looking for more plus size blogger style inspiration?
Make sure you check out all of the other plus size blogger spotlights!