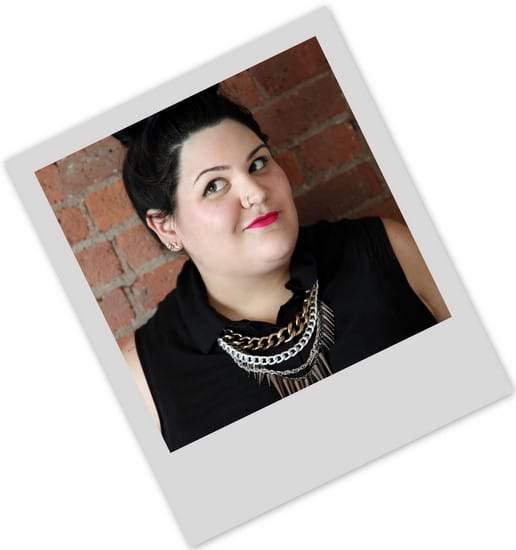 There are quite a few people who I admire in the plus size fashion scene and I love sharing them with you. One of those amazing people is the ever so talented Nicolette Mason!
From personal style, to her words she puts to the screen, to her latest features around town- Nicolette Mason is definitely one who is giving plus size fashion and the women a voice in the industry! So, when I asked to interview her for the blog and she obliged- I was GEEKED! Please read on to learn a little bit more about Miss Nicolette Mason….
Firstly, thank you for taking the time out chat with me! What are you wearing today?
Today I'm wearing a black silk midi-length dress from Topshop Unique, with some yellow heels, also from Topshop. It's one of my favorite stores!
I have been following the fabulousness of you and your career in fashion, but before we get there- tell me when did you fall in love with fashion? 
I grew up in Los Angeles, where I was always very conscious and aware of fashion. In my early teens is when I started becoming really obsessive about my personal style and fashion industry, picking up every single publication I could get my hands on and cherishing it dearly. For college, I knew there was no other option for me but to pack my bags, move to New York City, and attend Parsons the New School for Design!
What would you say your style is?
My style is a balance of über femininity and dark, hard edges.
What are some designers who are on your radar right now? 
On the plus side of the fashion world, I'm really in love with what Carmakoma and Damn You Alexis have been producing, lately! They're both creating really high quality and fashion forward clothes, and I think that's exactly what the plus industry is missing.
One of the many things I love about you is your fashion writing, your keen eye for design and details infused into your coverage on plus size fashion. Did you go to school for this?  
Yes and no. I went to school at Parsons for Design & Management, where I took classes on everything from fashion history to branding to finance and business law. I've always been a voracious reader and writer, and it's something that comes very naturally to me.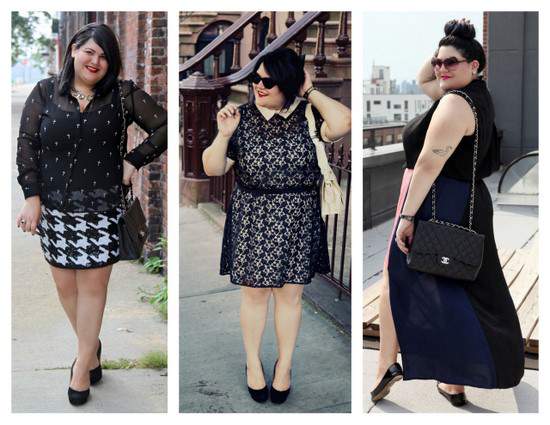 Fall, one of my most favorite seasons. What is on your wish list for fall? 
Lots of glitter and faux fur!
As the consummate fashion advice giver, what is one piece of fashion advice that you could give to the plus size woman? 
Wear your clothes; don't let your clothes wear you. If you're confident and comfortable with what you're wearing, that can change your entire demeanor!
I know you have a few projects brewing… What is on the horizon for Nicolette? Can you share or give hints?
There are some exciting print projects I'm working on, but you'll have to wait for more details on that one!
Where are you writing now? Tell the readers where we can find you! 
www.nicolettemason.com, Refinery29.com, Vogue.it, and Brooklyn Magazine (I'm the contributing fashion editor) are some of my main projects — at least, they're the ones I can tell you about!
Speed round:
Black or Color  Black
Chocolate or Vanilla Is this about ice cream? Vanilla.
Silver or Gold Both! The more, the merrier.
Flat or Stacked High Heel Platforms.
Adele or Beth Ditto I love them both, but Beth Ditto is my #1!
Leather or Lace: Leather!
Trousers or Maxi Skirt: Neither.
Lastly, What does Curvy.Confident.Chic. mean to you? Love and celebrate yourself and your body! Even if you want to change it, there's no reason not to look good now!