We know how hard it is to find great fitting plus size bras, you know, the plus size lingerie that does its job AND looks good! We are talking about fashion, form, AND function with plus size bras and lingerie.
So, when we had the chance to revisit what Oola Lingerie has been up to, we had to share this brand and their latest options for those seeking a high quality plus size bra for fuller breasts.
You have to love technology and the continual growth of plus size options, especially as it pertains to plus size bras and lingerie. This plus size bra brand layers in technology and fashion to give us beautiful bras that are CUTE, not boring, and that "Lifts and separates!"
What Makes Oola Lingerie One to Know and Shop?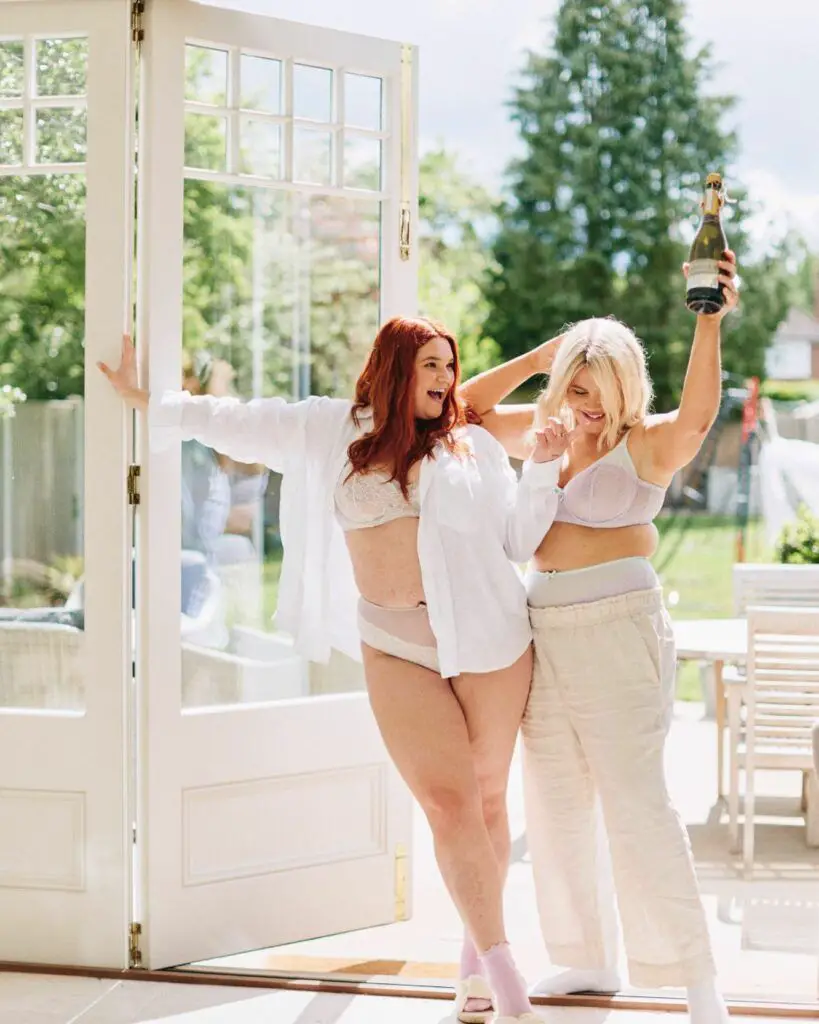 A lot goes into the creation of an Oola Bra. To ensure fit and support, Oola bras are designed, developed, and fit on plus size models. Not only do they fit on plus models, but Oola lingerie delivers fit as they get into the fine details.
Their bras are designed with wider back panels and reduced strap length. This removes pressure on the back and improves support and posture. They pay close attention to the construction here, to remove the need to "want to take your bra off the moment you get home."
Continuing with these details, Oola Bra straps are wider than average, with "plush, brush-lined elastics to maximize comfort, support and minimize shoulder rub." We appreciate this thought and attention.
We all loathe the dreaded underwire snap situation, right? Well, to help address this, Oola uses strengthened wires to "provide the support needed and eliminating the underarm discomfort. So, no hidden wires under your arm pit that can pop out and dig in."
THANK YOU.
Oola Bras go up through a 46-band size and up through an I cup. For their underwear, their panties range up through a size 28.
Over on their site, they have a wealth of information around their bras and lingerie. We stumbled across a great list of rules that address what a perfect fitting bra should look and feel like. And because we love you, we have it shared below!
Oola Lingerie Shares their Rules of a Perfect Fitting Bra
The underband feels firm and snug, it's level all the way around your body and doesn't ride up at the back.
The bit at the front which sits between each breast lies flat to your chest.
The cups fully encase both your breasts, creating a smooth line
The underwires follow the natural crease of your bust – they shouldn't rub or dig in to the skin
The straps feel secure enough to hold your bra in place, without cutting into the shoulders
For those of you who are curious, yes, Oola Lingerie does ship internationally, and they have free shipping over $100.
Shop the latest plus size bras and lingerie at OolaLingerie.com!
Do you have a bra from Oola Lingerie? How do you like their brand and the fit?
Where do you get your bras? Who are a few of your favorites?
Make sure you check out full figured bra brands that we have written about and have featured! Elomi, Curvy Kate, Elila, Goddess, and even Parfait Lingerie!
Let us know in the comments below so that we can make sure we show them some love!