Where are all my full busted women who wear above a size D cup? Better yet, where are all my plus size women that are above a size E cup!?! Well, have I got something that just mayyyy put a smile on your face… If you are looking for a Bikinis up to Size 44G that will fit you and that is cute, Curvy Kate, the UK based lingerie and swim company dedicated to full cups, has brought their site to the US!
Imagine my surprise when I saw Kelly Augustine's look book announcing Curvy Kate shipping to the US! Girl yes! If you are anything like me, then you like to be stylish and undergirded (if you know what I mean), so I totally >>>here<<< for anyone that gives our girls style and support in our size!
If you are NOT familiar, Curvy Kate fashions bras and bikinis up to size 44G. That's right, a 44G!
You get a bikini, you get a bikini, we all get full cup bikinis!
Curvy Kate Plus Size Bikinis up to Size 44G Lookbook!
I mean, I love it when brands give us something that they know we need- like support, form, and function… While we are here… when was the last time you were fitted? You know that we are supposed to get fitted at least once a year? (Girl, Marie told me this and if she knew that I really do not know my size? I am guessing I am a 40 F? Girl…)
BUT! I share this because Curvy Kate kind of addresses not only fit, but your boob shape. You know, the shape of your girls! (You learn something new everyday, right?) Curvy Kate not only allows you to shop by bra size, but they have this handy guide that helps you shop by the shape of your girls!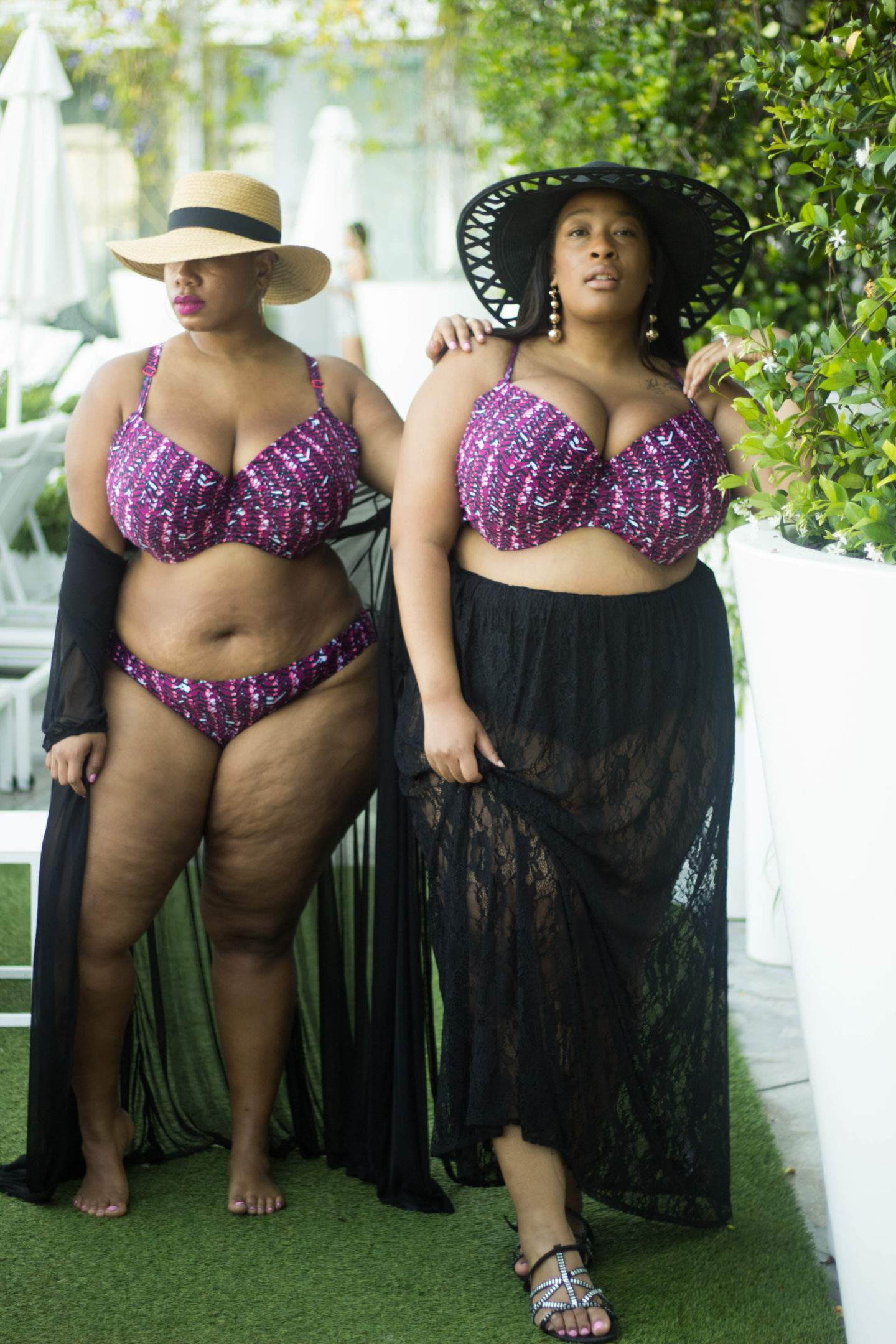 So listen, having the correct bra size AND style means proper support and function, and proper support alleviates back pain! While the right cup style makes sures your girls are sitting pretty! Can you image how these two would do wonders for a bikini top? I may be in trouble, girl…. like the good kind!
And if you are familiar with both Kelly Augustine and Essie Golden, then you know these two ladies are blessed up top, so for this launch and announcement, they chose well! I have to stress this again… Curvy Kate Plus Size Bikinis up to Size 44G! Yes, ma'am!
We live the boob life. We make D to K cup lingerie and swimwear that curvy girls love to wear. Simply put, Curvy Kate will make you happy. Fit, lift, shape and comfort – we work our socks off to give you everything your gorgeous figure needs. Curvy Kate
Ohhh that they do! They even have a Bra Whisperer who will guess your bra size, if you are unsure! Brilliant, right?
Girl… How awesome is it that this brand launched it's US site and now we can shop directly from Curvy Kate! I am already dreaming about a few options to play in! Make sure you check out the full lookbook that Kelly did with Essie Golden, it is fun!
Shop the Curvy Kate Swim Collection NOW, at us.CurvyKate.com
Have you shopped Curvy Kate? Does this excite you? We are always here for blogger collaborations, lookbooks and projects that reflect our shapes and sizes!
Have you had the darndest time searching for plus size swim, that has BOTH support and style? What do you think of this news? Let us know in the comments below!