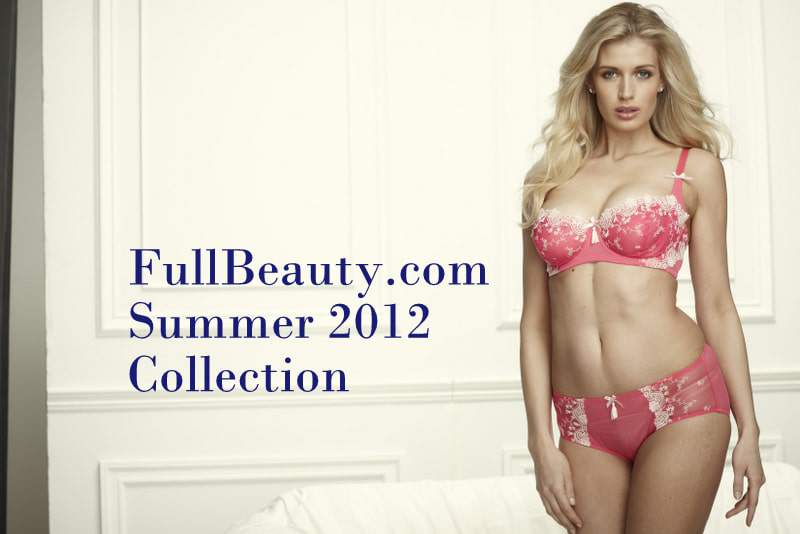 The quest for pretty, sexy, fashionable, AND supportive plus size lingerie and shapewear has long thought a myth like the Easter Bunny. HOWEVER over the past few seasons, shopping for these options giving us Fashion Form AND Function prove to be much easier with the designers hearing our loud and frustrated cry!
This is where Full Beauty comes in.
A few months ago, I shared with you the launch of this site, carrying over 600 items to shop from, all with your full figured bosom in mind, you round derriere in mind, your luscious thighs in mind. YES, I had to say that…
🙂
So, back to Full Beauty.  Brainchild of One Stop Plus, Full Beauty features an array of expanded collection of bras, panties, nightgowns, and swimsuits in plus-sizes that are often quite difficult to find! Take a peek at some of the items coming to a curve on YOU!
The Full Beauty Summer 2012 Collection







Full Beauty is now featuring new summer items from renowned brands such as: Chantelle, Elomi, Fantasie, Freya, Comfort Choice®, Dreams and Co®, Seven til Midnight, and more!  Even better, Full Beauty fashions plus size bras (back sizes 36-58 and cup sizes B-N) and an EXTENSIVE lingerie assortment that may make you blush a little!
And Guess what?
They are having their Semi Annual Bra Sale NOW! Save up to 75% off NOW!
You can learn more and shop the collection by visiting FullBeauty.com and stay connected with them by following Full Beauty on Twitter and Liking them on Facebook!
Coupon code: Get $20 off your orders $80 or more. Use promo code: FBA1530
Have you shopped Full Beauty?
BETTER YET… What is the hardest lingerie piece for you to find? I want to know!