Last year, I ditched my list of resolutions and came up with a theme. To shift my mindset, to change my approach, I need to change things up a bit, and let me tell you, I am so happy that I did. Rather than be driven by a list of goals that may or may not be achieved, I wanted to look at how changing things up with a theme would work for me!
Last year's theme? Own It. But funnily enough, just like when you pray and ask God for patience, he gives you situations to learn it? The same happened to me. I happened to learn not only what it MEANT to Own It, I had to learn (which I thought I already knew) just what that IT was. Talk about process, right? 2016 was a rough one, both emotionally and professionally.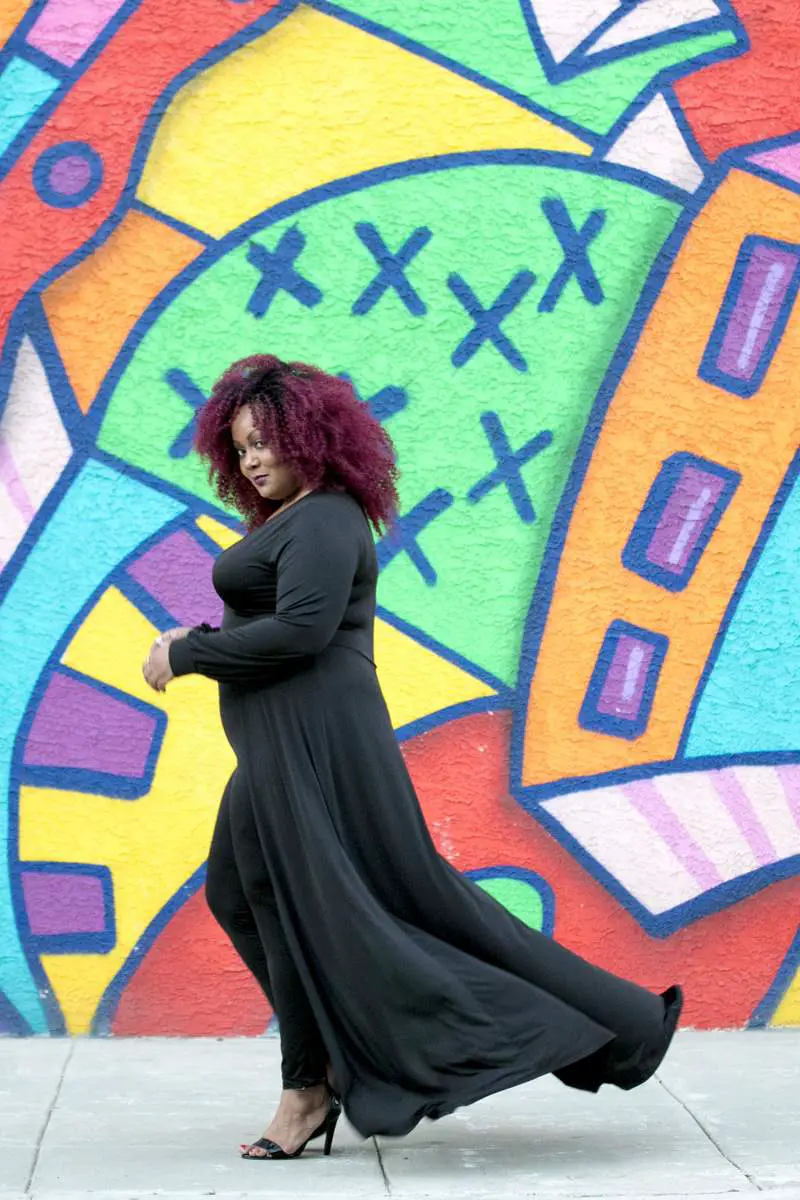 However, towards the end of the year, I finally was able to understand what MY "it" was to own. As cheesy as it may sound, I found ME! Like the nonprofessional face, goofy, cursing, dancing, sassy, playful, and carefree me. I had tucked her away for soooo long, that I hadn't tended to her needs.
Thanks to therapy, support from friends and family, I was able to unpack a whole lot that I didn't even know was buried! Girl.
So with all of that, I have my theme for 2017. I have had it for a while, but being sick, traveling over the holidays, and getting the office together, I hadn't the chance to share with you…
My New Year's Theme: WALK IN IT
And I had to play in a few pieces and looks that would illustrate this feeling and vibe, so with the help of Chic & Curvy and photog Will Utley, I am having a bit of fun illustrating this! BUT! For me, this is a new level of confidence. This is facing AND embracing those fears.
This is knowing and seeing your purpose and owning it. It is being unapologetic in your existence and standing tall in that. I wanted to be able to attack each goal, fear (hello lingerie shoot?), insecurity and growth through it.

For me, WALK IN IT is a declaration to myself.
To pour love into myself.
To be kinder to myself.
To challenge myself.
To be a better daughter, sister, auntie, friend, and businesswoman.
TO HAVE FUN WITH LIFE.
I cannot be all about work over here! I need to let my hair down and breath a bit! Walk on a beach, a bit. Swim in a pool, a bit. Basically, your girl needs to live, a bit!
And WALKING IN IT, allows me the freedom to do that. Not just personally too!

Walk In It applies to The Curvy Fashionista too! This means tightening up operations, taking feedback and implementing the things you want and need, no matter how it may scare me! WALK IN IT! It means thinking big to a place that may scare me, challenge me, and excite me!
I am here for this.
WALK IN IT is a year of growth, freedom, exploration, and release!
I am here for this, no matter what the year will bring me… actually I am hyped with this renewed thought process.
and I have to know, if you have a word or theme for the year, what is yours?