It's a new year, which, if you're plus size, oftentimes comes with the idea of weight loss. Luckily, we've come a long way since making weight and New Year's resolutions synonymous, but larger bodied folks still need plus size activewear to participate in joyful movement. Enter indie plus size activewear.
Indie plus size brands make finding workout clothes a helluva lot easier. With indie plus size brands, there's always been less pressure to make activewear about weight loss.
Bigger brands are just now hopping onto the size-inclusive bandwagon in the activewear industry (even though some still aren't – looking at you adidas x IVY PARK). However, smaller brands have been doing the work to sell plus size activewear for years. You can also feel good knowing you're supporting family and friend-owned businesses.
Many people would be surprised by how many plus size (only) brands exist on the market. A lot of brands that have plus sizes available aren't even necessarily from the U.S.
So, next time you think there aren't many brands out there catering to curves in the gym, look beyond the 50 states.
We've surfed social media and fashion outlets to compile a sick list of indie activewear that's stylish — but more importantly— the fit. Here for it? Here are 15 of the best indie plus size brands.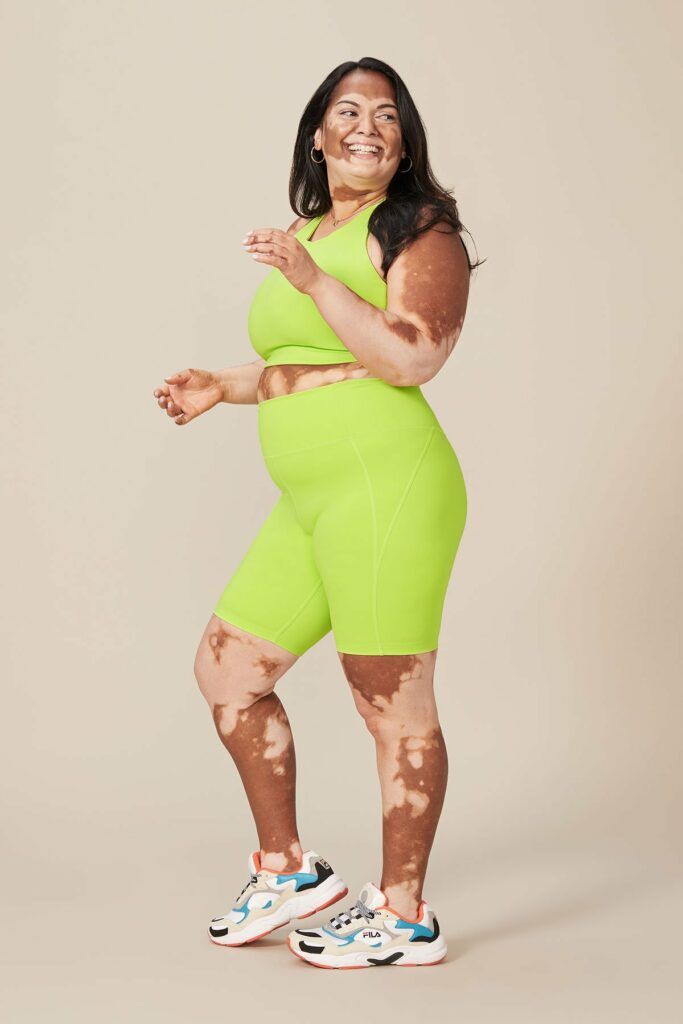 Girlfriend Collective is one of the newer brands to launch on this list. Born out of a need for more sustainable and ethically-made gym apparel, Girlfriend Collective using recycled fabrics made from used water bottles. This brand is size inclusive and goes up to a 6XL.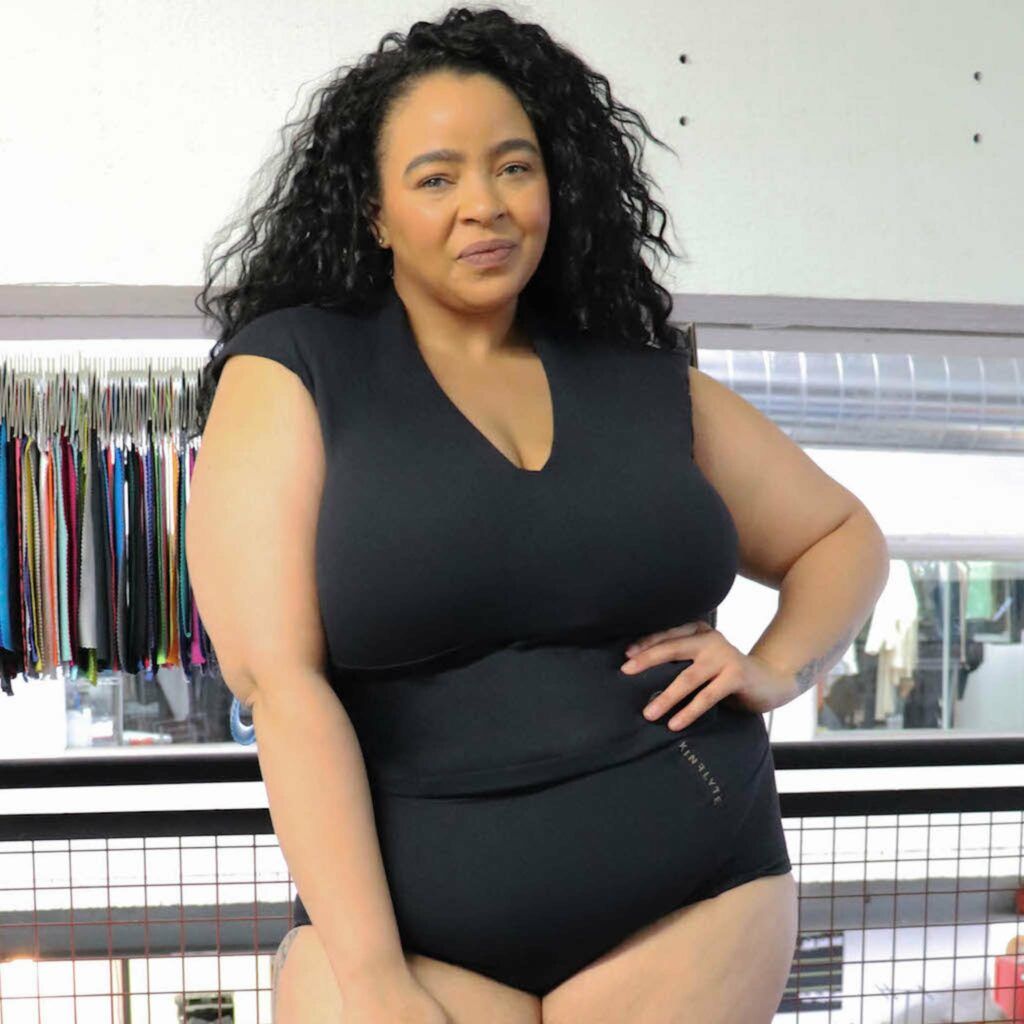 While Kinflyte is described as a posture brand, the brand's bras make it possible for a big bust to go strapless. Fully supported, you can even purchase the brand's Freedom Bra in the Max support style or the Eco-friendly version. Offering sizes XS-4X, you can shop these wireless brans (and panties) for $119.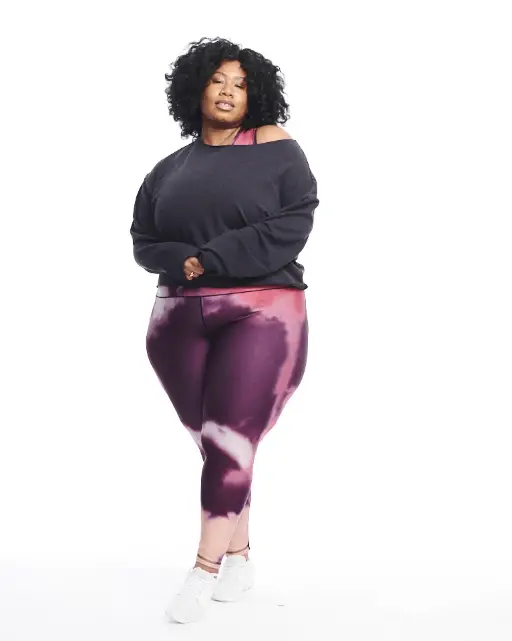 Day Won is one of the few indie brands where everything in the straight sizes also come on plus sizes, making them 100% inclusive. Brought to shoppers by curve model Candice Huffine, the sustainable brand also uses recycled materials to still bring you quality "sweat-wicking, compression, antimicrobial fabrics." Plus, everything in the brand is offered in sizes up to a 32.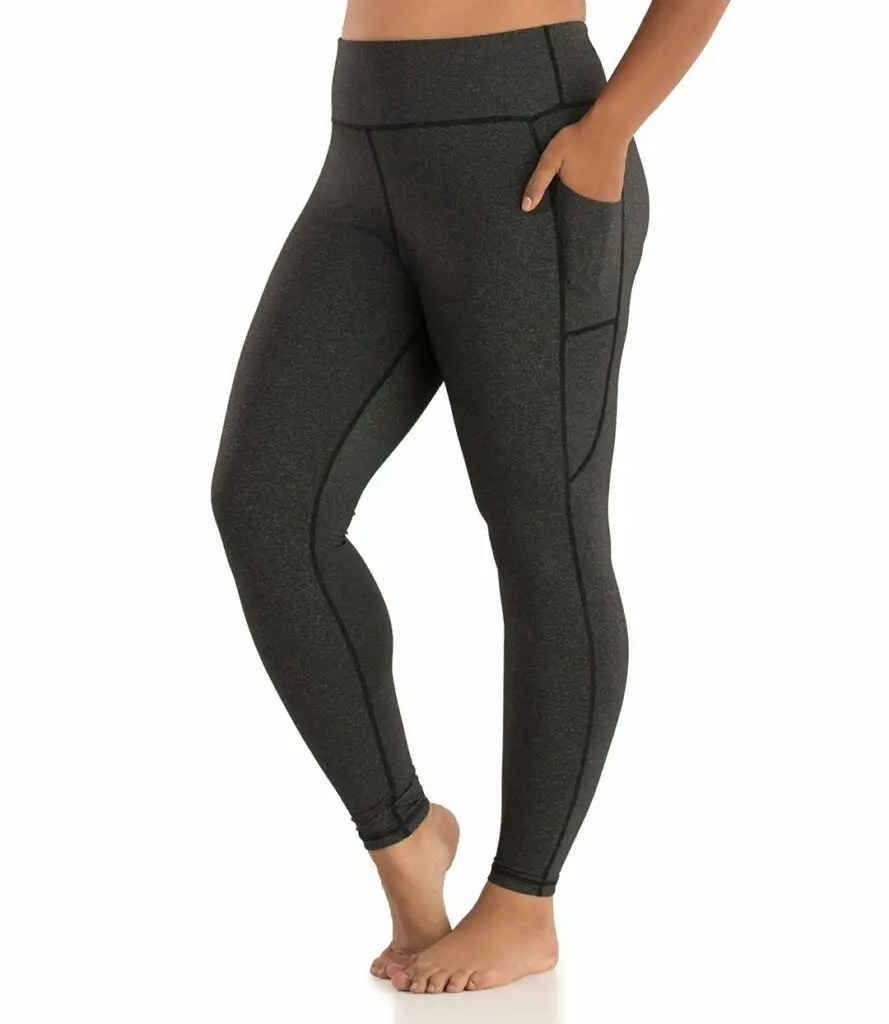 Juno Active sells strictly plus sizes XL-6XL. This brand is known for selling plus size women activewear products since '95. The brand has been supportive in the way it offers everything from sports bras and leggings to outerwear and swim. Juno Active also tailors its products from the bodies of actual plus size women, so you're in for a genuine fit.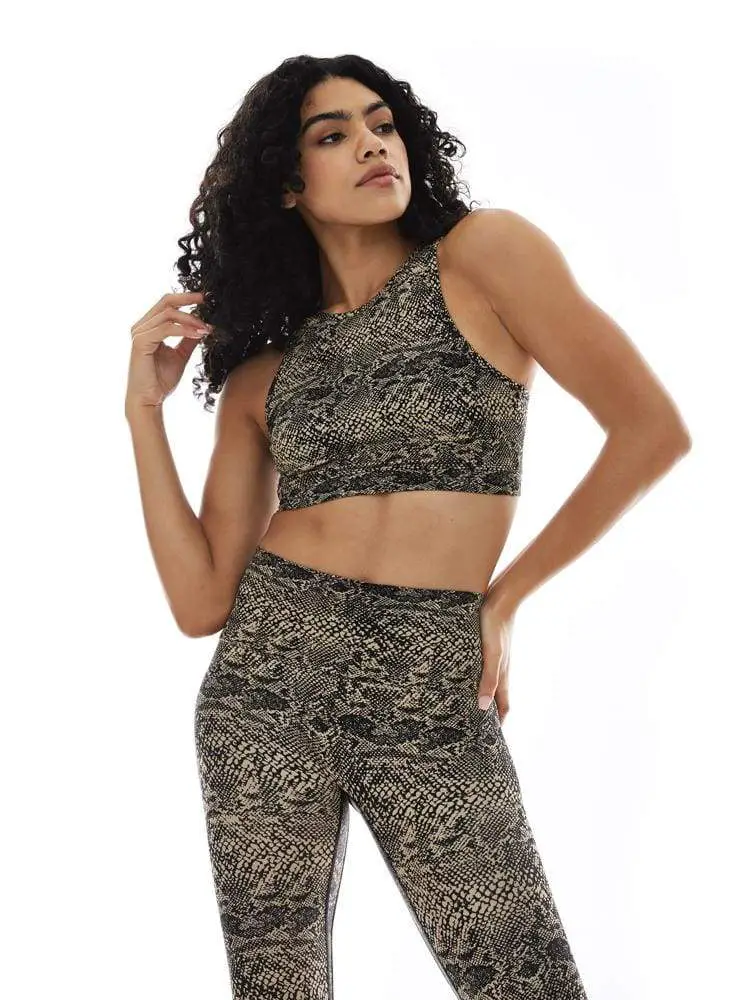 If you're hoping to look cute at the gym or (let's be real for a second) around the house, K-Deer is a size-inclusive indie brand with fun prints and silhouettes at the helm. There's no see-through coverage in this activewear and covers the entire body type spectrum. K-Deer offers sizes XS to 4X.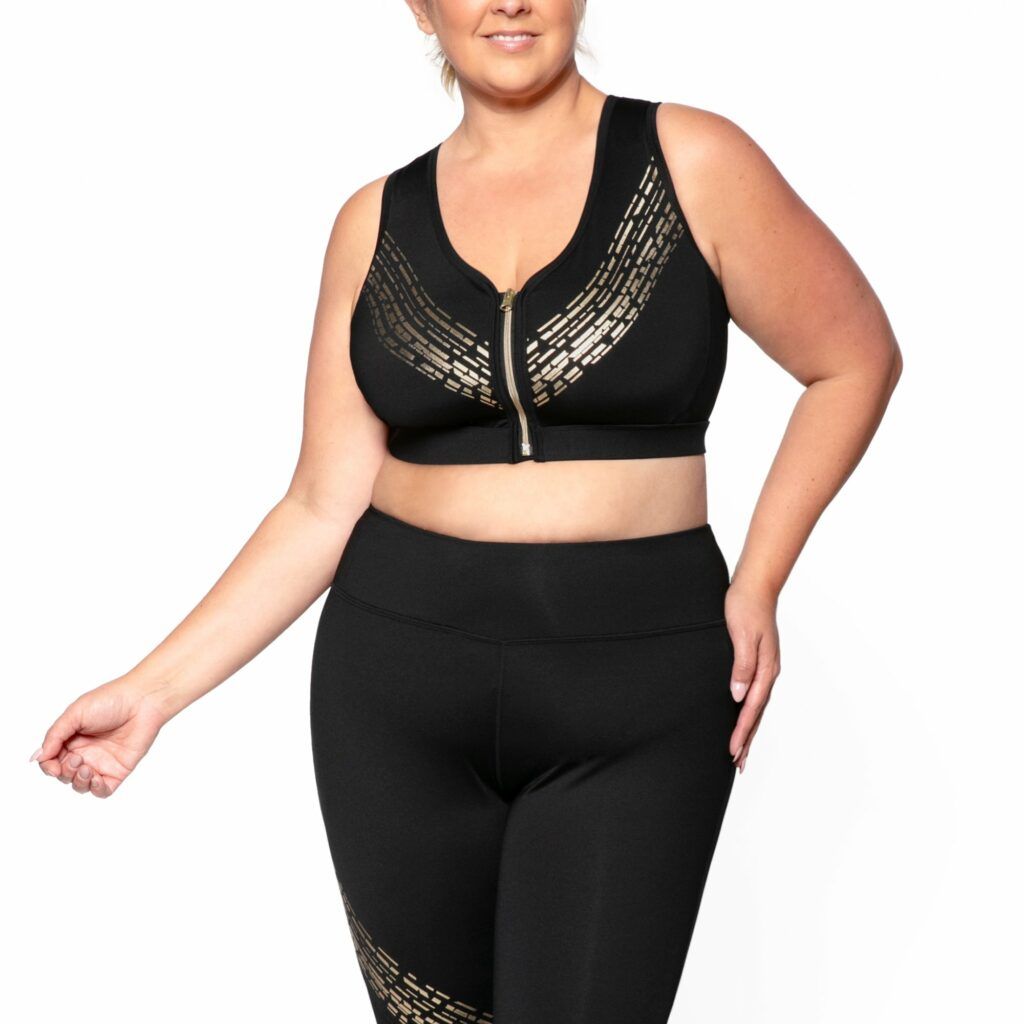 Rainbeau Curves carries everything from activewear to athleisure. Budget-friendly and simple, you can snag leggings, comfy at-home leisure sets, and even basics. Plus, this brand sells plus size exclusively in sizes 1X-5X.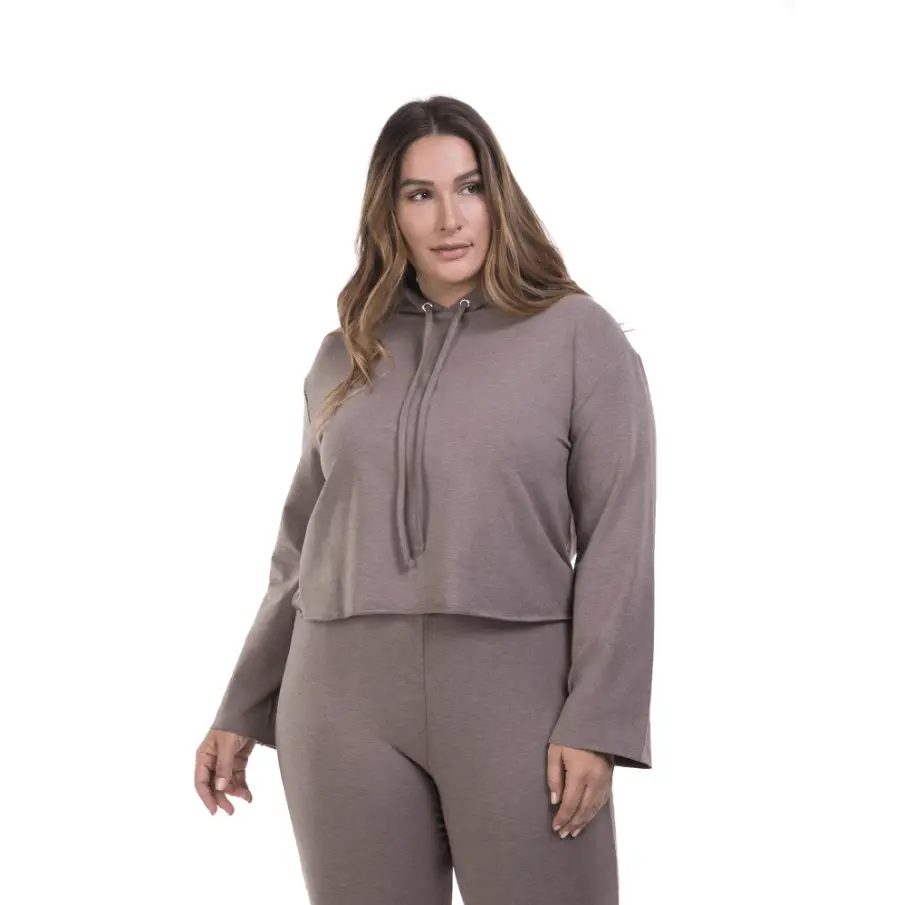 Lola Getts is an Indie brand that you can also buy on Amazon. Another plus size exclusive line, Lola Getts carries a collection of pieces that span from casual leisure pieces (like the set above) to everything sports-related like leggings, bras, bike shorts and more. This brand carries sizes 14 to 28.
Superfit Hero is one of our personal favorite activewear brands. Not only is the brand exclusively size inclusive with sizes XS-5XL offered, but the clothes really make you look and feel like you're an athlete. Tested by marathon runners and athletes of all sizes, Superfit Hero sells bra and leggings sets as well as active graphic tees.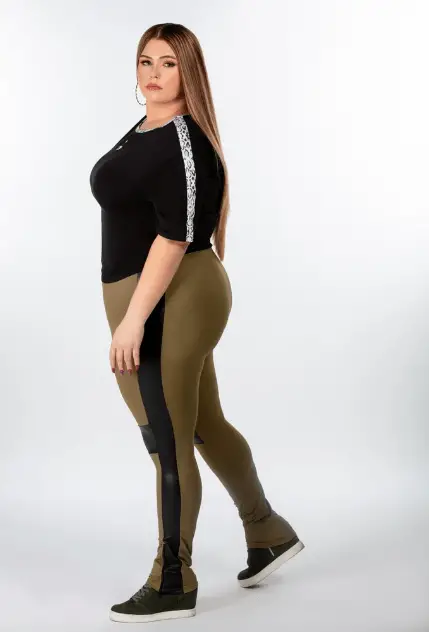 For the everyday woman on-the-go, but won't sacrifice style, Tamela Mann comes in. Mann is a Grammy award-winning gospel singer who brought this brand to plus size consumers as a plus size woman herself. Those who love the comfort of athleisure can enjoy this brand without the expectation of working out.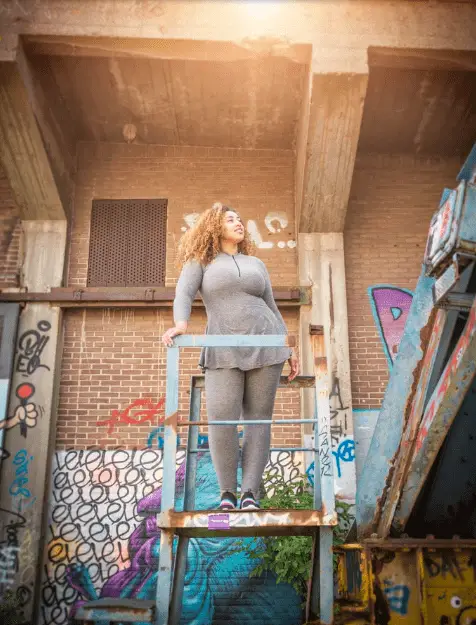 Kanessa is like high fashion athleisure apparel. This brand encourages you to love your body at every stage. Made especially the curviest of bodies, Kanessa carries super stretchy leggings that are also high-waisted and don't sacrifice comfort. Everything in their collections spans from a Medium to a 7X.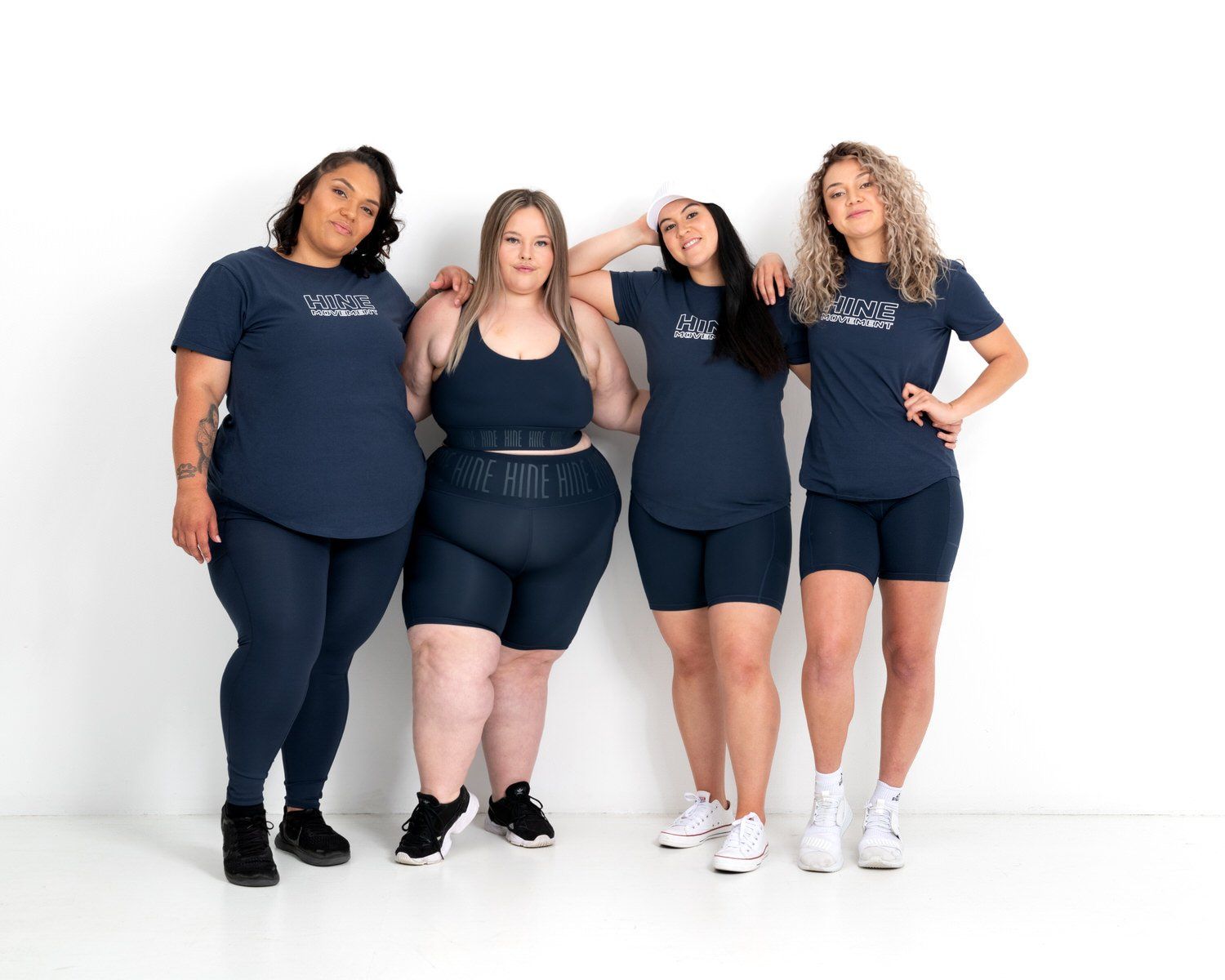 If you want to look and feel like the ultimate athlete, Hine collection will do just that for you with its sets. Maria Flavell was tired of seeing the same bodies in activewear and made a point to offer quality athletic apparel that's comfortable and cool. The brand has a plethora of windbreakers, bras and leggings, plus, cozy sweat sets.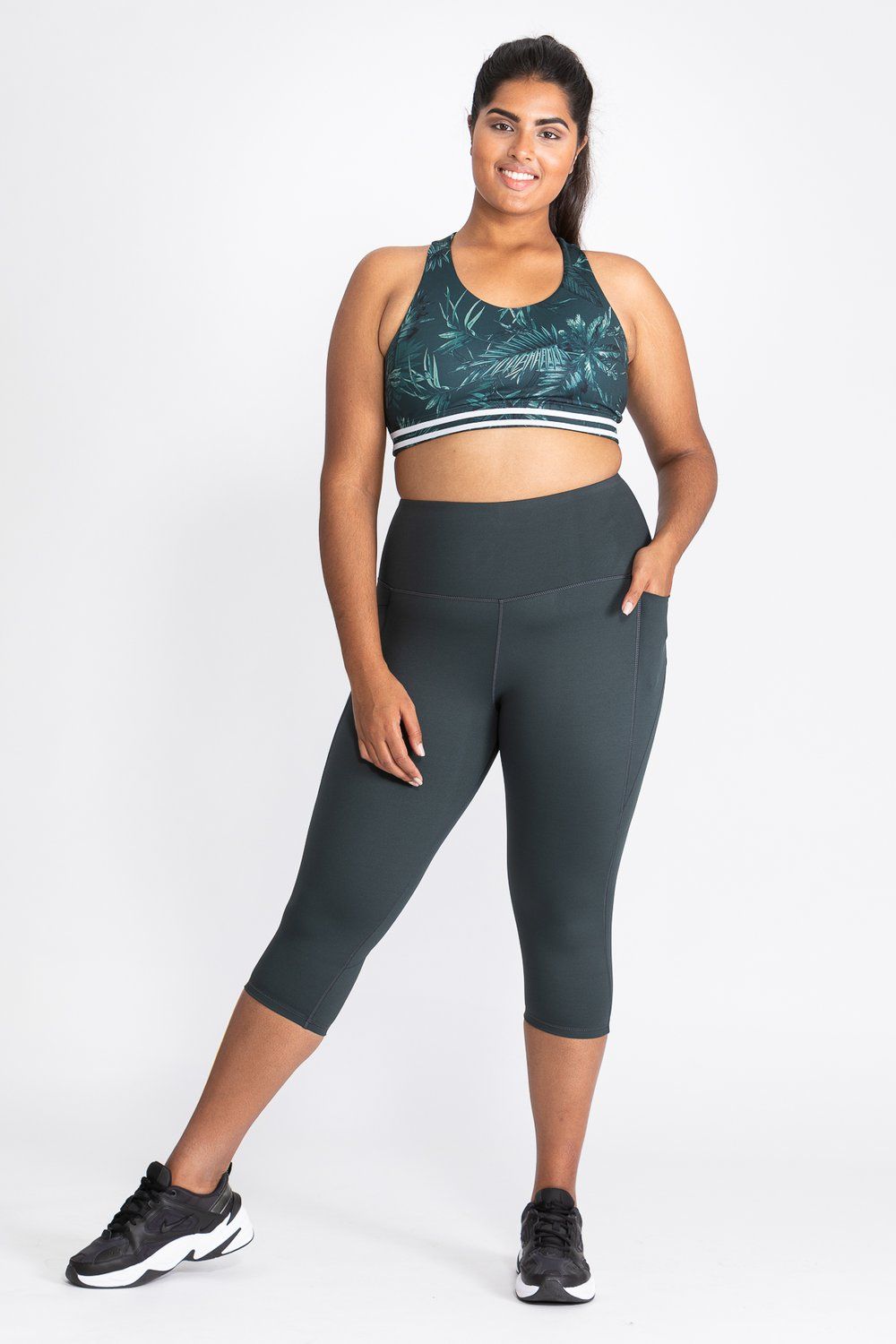 Active Truth first launched in 2016 with the mission to serve those underrepresented in the activewear line. As post-baby life for founders Stevie and Nadia began to settle in, they created an activewear brand around active moms and plus size women. You can snag maternity activewear here in which the brand has sizes available in S to 3XL.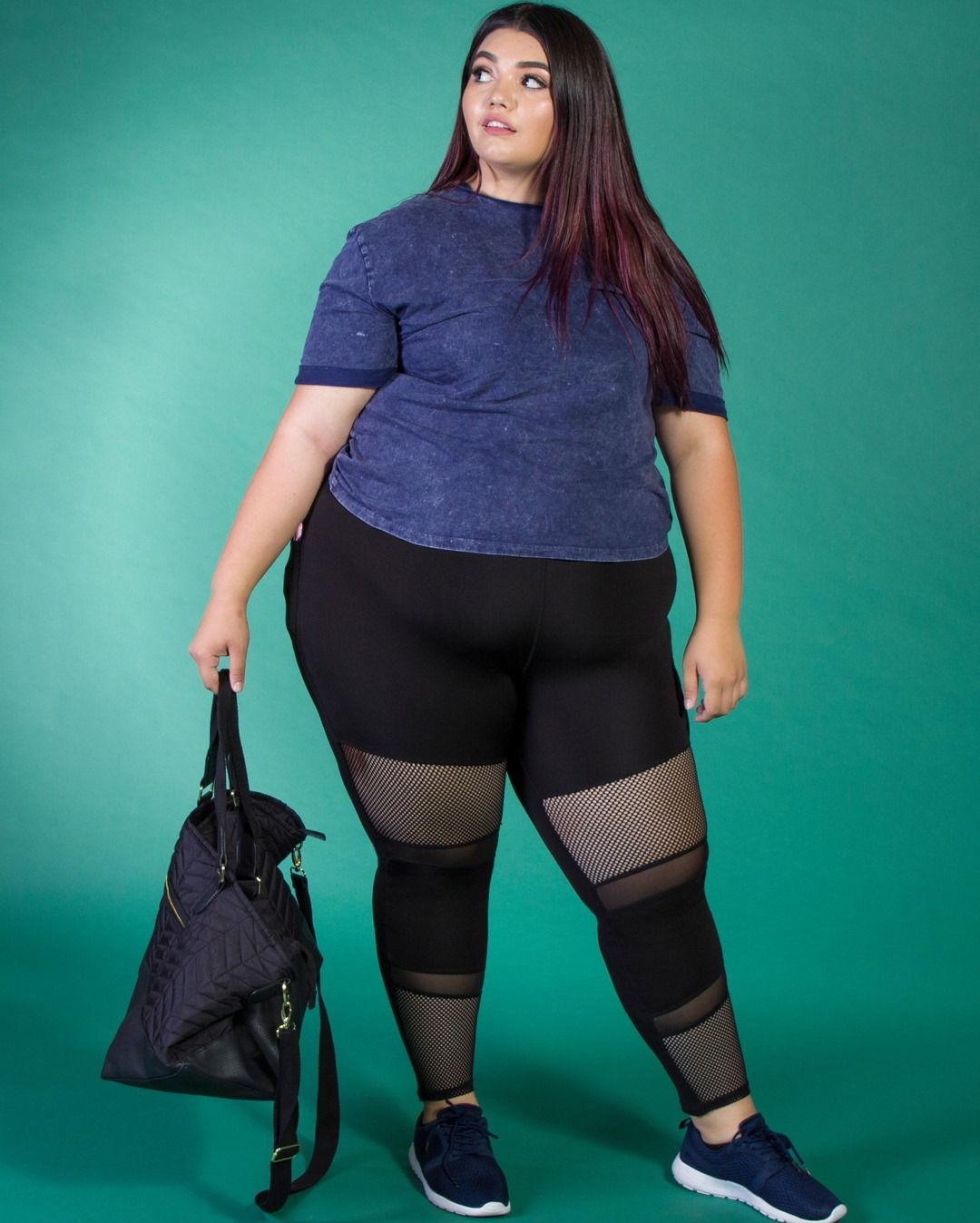 You may have seen this brand popping up in your social media timelines. There aren't that many brands that have leggings with pockets, but this brand gives you options. Known for its inclusive sizing (offers sizes XS-XXXL), Pop Fit Clothing offers stretchy leggings with pockets of every style including a fabric pocket, mesh pocket, and double pocket legging options.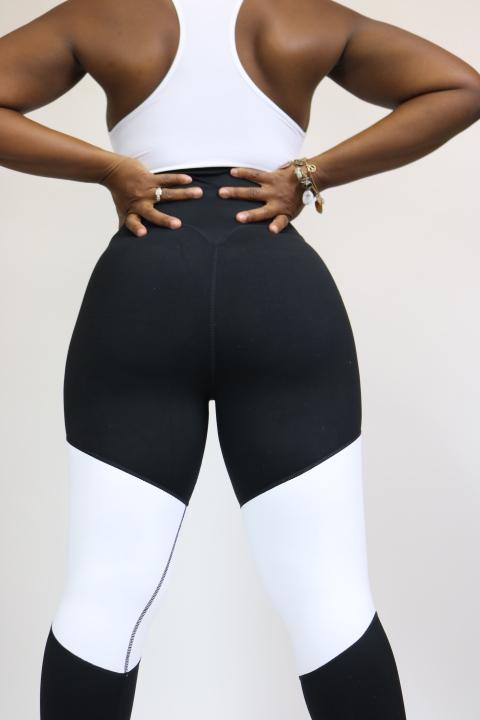 It's often forgotten that booties often come in all sizes. Big Bottom Behavior targets curvy women who struggle to find bottoms that fit their booties and their waists. The brand offers sizes up to a 7X (yes, you read that right), and you can get everything from cool motorsport sets, color blocking, and fashionable athletic apparel.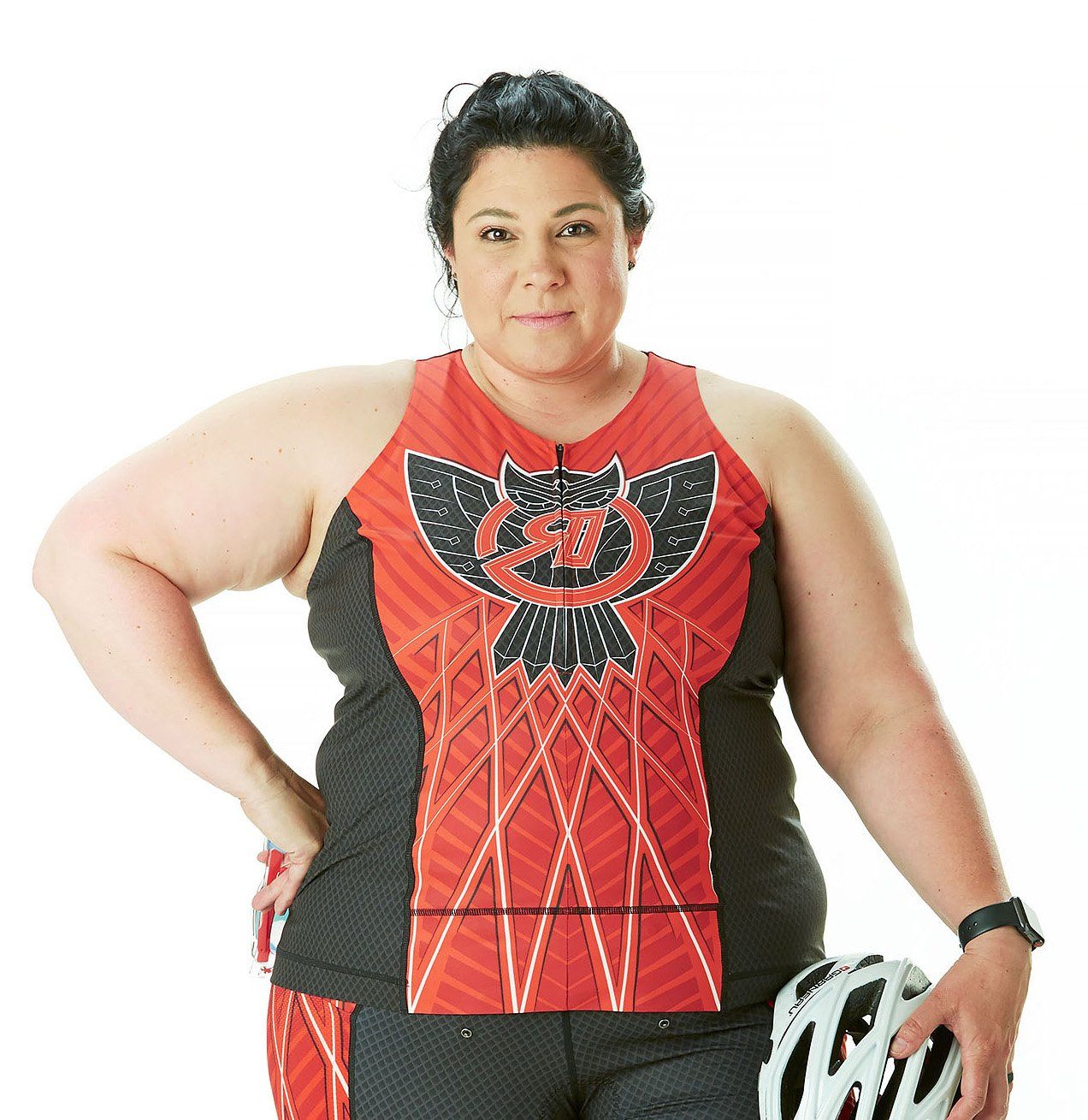 Rsport life is another strictly plus size brand for the hardcore plus size athlete. Made for performance, Rsport carries athletic apparel like Jackets, leggings, and shorts, plus there's an entire section on the site dedicated to marathon running. Sizes in this brand start at an L and end at a 6X.
Did any of these brands surprise you? Which indie brands are you excited to shop activewear from? How do you use athleticwear?
Tell us in the comments!