Hey you! This is the year that you are going to take the importance of sun protection seriously. When applied properly, sunscreen protects against sunburn, photoaging, and other skin damage. According to the Skin Cancer Foundation, 1 in 5 Americans will develop skincare by the age of 70.
Scary right? But there's a way to prevent it- SPF! Regular use of an SPF 15 or higher sunscreen reduces the risk of squamous cell carcinoma by 40%.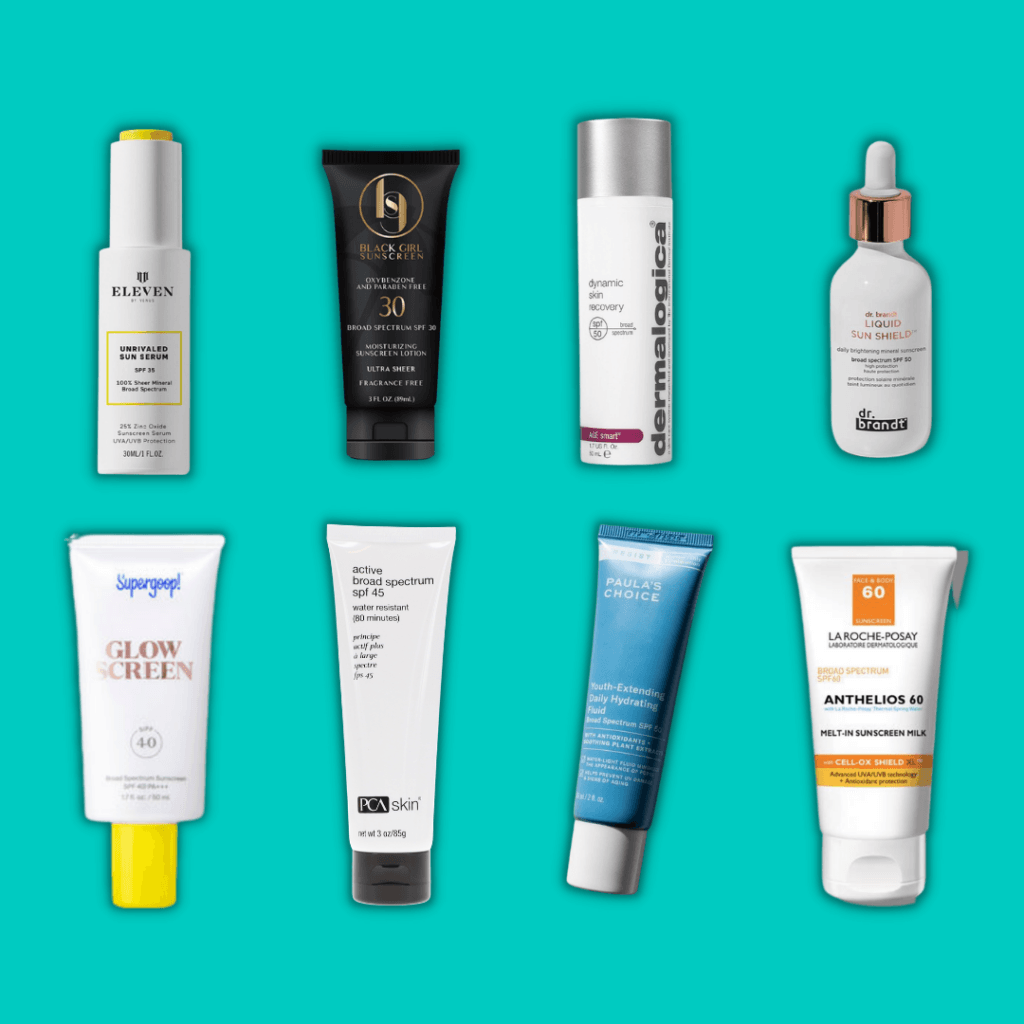 Now that's a life-saving state that is totally preventable.
Picking the right SPF can be tricky- you need a formula that does not leave a white cast on the skin, provides adequate protection while being lightweight and comfortable enough to wear all day, whether or not you wear makeup.
The more you enjoy the SPF you are wearing, the greater chance that you will wear it every day. And hey, wearing one every day is important!
Keep reading to check out our favorite sunscreens for all your needs.
Protect Your Skin With These 8 Must Have Sunscreens!
Sunscreen is necessary to protect your skin, so finding the perfect one for you is very important! Protecting your glowing skin from harmful UVA/UVB rays will not only prevent premature aging and leave you with less discoloration, but it will also save your life.
Whether you are on the hunt for the most popular SPF or one that you can wear comfortable under makeup or while you swim, we got your back!
When applying SPF, be sure to follow the instructions and apply enough to provide adequate protection.
Do you wear SPF daily? What's your favorite SPF? Keep the conversation going in the comments!