We have some cool news to share! Are you a plus size mom to be and looking for a few good pairs of plus size maternity jeans that will carry you throughout your pregnancy, and even afterwards? Well, then this one is for all the hot mamas!
Fly fashion and comfort does not have to be mutually exclusive and GOOD AMERICAN is making sure of that with the launch of maternity denim range, Good Mama. And get this!?! The range INCLUDES plus size options, too!
Who is Good American?
No stranger to the blog, Good American was founded by Khloe Kardashian and Emma Grede, and if you have not had the chance to check it out, the range features denim, bodysuits, sweats designed for a curvier, sexier and stronger shape and oh! Did we mention the Good American line fashions most options in plus sizes? (Marie's favorite jeans are from Good American!)
"We believe everybody deserves to be shown off. Fashion should be made to fit women, not the other way around. Body ideals really have shifted in the last few years," said Emma.
Well, as Khloe transitions into motherhood, her lifestyle has changed and of course her fashion has to match that. Despite what the Instagram models show you, a typical body doesn't just miraculously snapback post-pregnancy, so GOOD AMERICAN's maternity line is designed for both during and after pregnancy so that you don't have to sacrifice fierceness for comfort… or vice versa.
Good Mama Jeans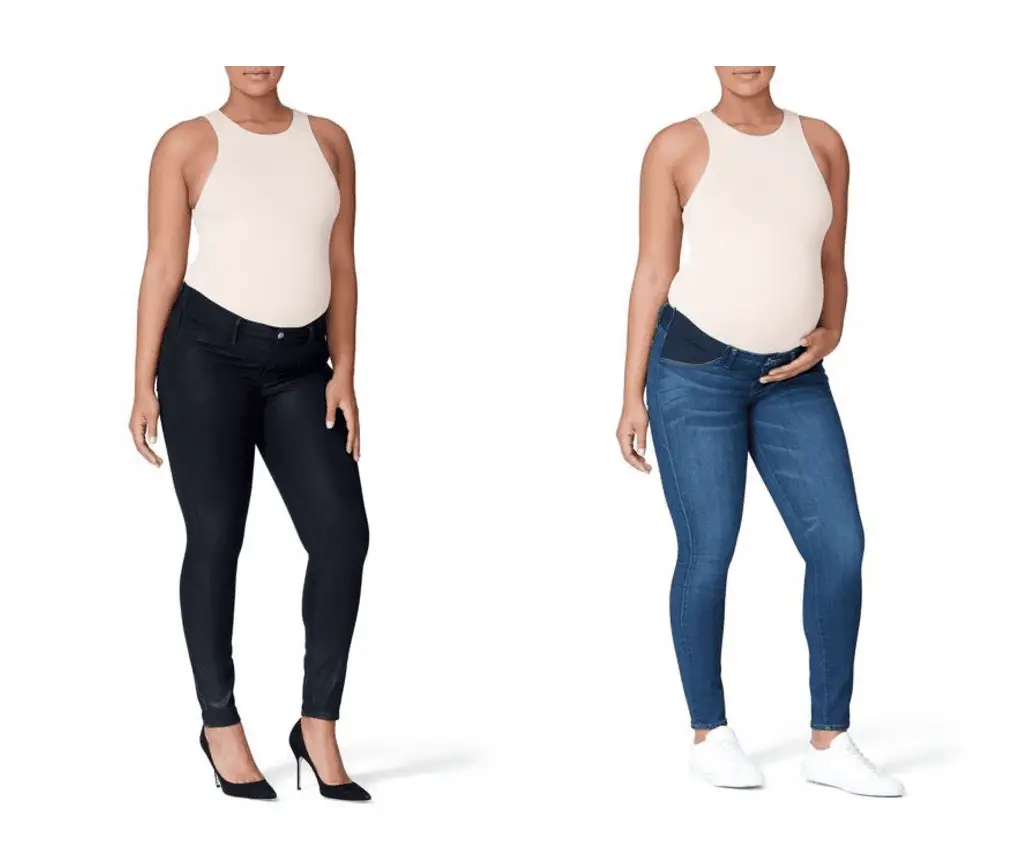 "Emma and I both agreed there was something missing from the denim community… Whenever we bought new jeans, it was hard for us to find a pair that fit our body types, and even when we did they'd always need alterations. We knew if we both had this problem, there must be tons of girls who did too. So we set out to make a denim line that's sexy and flattering, and made to fit you – not the other way round." Khloe  
Now, the super inclusive line is expanding to include mothers with its GOOD MAMA maternity line! GOOD AMERICAN is dedicated to design your perfect fit "so you can focus on what matters most — being a GOOD MAMA."
What we appreciate is that each style is available in plus size, up through a size 24. There is no price difference with sizing. No change in the styling. Just fashion. For the expectant plus size mama. Ha! Go figure.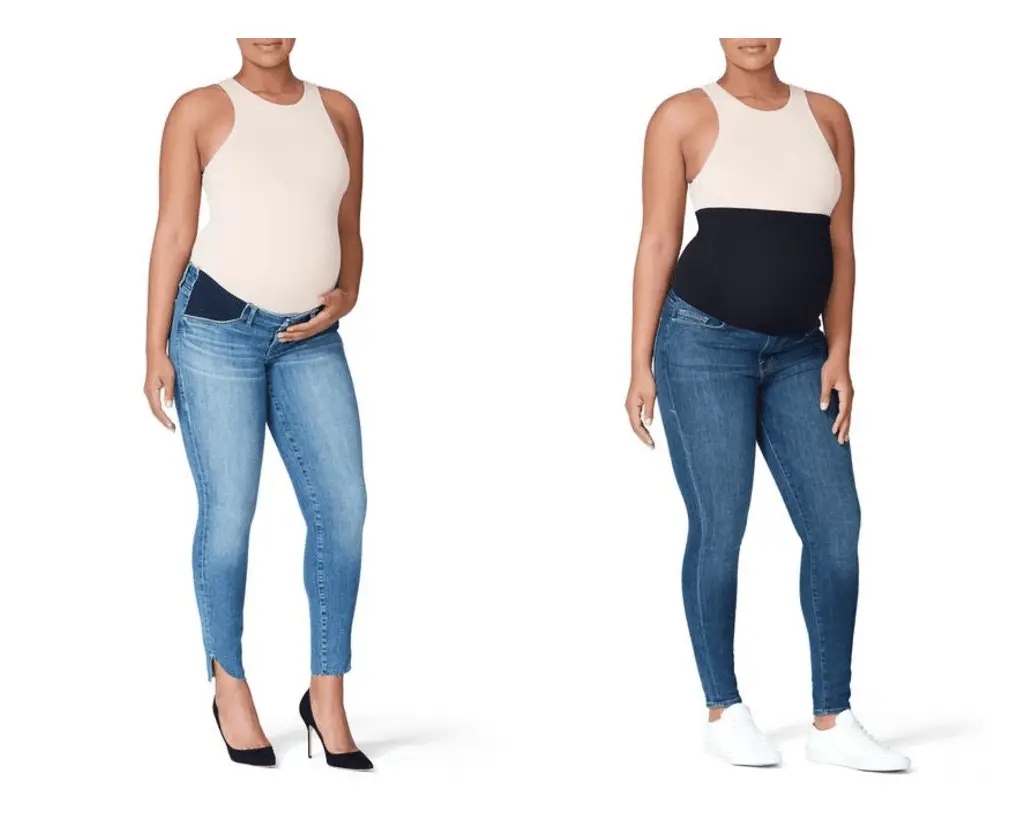 Jeans come in Honeymoon Mid Rise and Honeymoon Low Rise. Plus, you can cop supportive elastic side inserts that grow along with you. The inserts are supportive, non-restrictive and won't leave marks! Can't beat that!
Or get into the Ultra-Soft Belly Cocoon called Home Stretch (cute name)!
Shop the GOOD MAMA maternity denim line over at goodamerican.com!
And for those who are curious or are on the fence, you get free shipping & returns on orders over $100!
Where are our hot, plus size, and expecting mamas at? Does this line interest you?
Are you into the GOOD MAMA collection? Drop a comment and let us know what you think about this addition!