Plus size designer, Ashley Nell Tipton has been on a roll! Watching her career blossom is so inspiring and exciting! From her debut at Full Figured Fashion Week to her groundbreaking win on Project Runway, Ashley Nell Tipton has made a name for herself with consulting with JCPenney and launching her own collection with them! From there, she also launched her own nail collection with Fingerpaints! But today, she adds another feather to her hat with news of her own pattern line with Simplicity Patterns!
We are very excited to announce that we have licensed Ashley Nell Tipton, the winner of Project Runway last season. Her designs will launch in the Spring of 2017.
A pattern line?! You better build your empire Ashley! Now those of us who have our sewing machines, can pull them out to create looks and styles that Ashley imagines for the plus size woman! Exclusively for us! News announced last week via the Simplicity Facebook page, that Ashley Nell Tipton will design a range of patterns with the company:
Ashley Nell Tipton dazzles the "plus" community with her vibrant designs that are created specifically to make the curvy woman of today feel confident, playful and bold. Since her win on Project Runway, her designs continue to pave the way for a fashion revolution within the curvy community. It evolved from one woman's vision: to redesign our perception of self love, one garment at a time.
Set to launch mid-February, this pattern collection will be available! And hopefully, this collection will include up through a size 34W that they recently added to their size range! And depending on demand, they are looking to see which additional sizes that they can add to the mix!
There is no news on their website, but you can surely bookmark their site, if sewing is your thing! I have a sewing machine and am quite curious about breaking it out to fashion a piece from her collection! This is indeed exciting!
Keep your eye out for The Ashley Nell Tipton collection at Simplicity.com!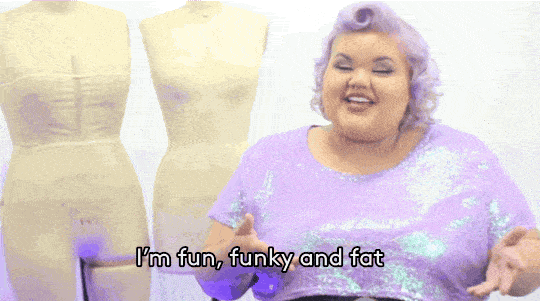 Not only does Ashley have this really exciting collaboration to look forward to, but she has relaunched her website and blog to share her passions, inspirations, and more!
How cool is this! Are you one who sews? Will you be buying a pattern? Let me know what you think and if you are going to snatch up a pattern!