The 2019 TCFStyle Expo is officially eight weeks away! Can you believe it? We are gearing up to take over the ATL like never before! And today we are so happy to announce multi-talented, writer, producer, actress, speaker, designer, and philanthropist- Nicci Gilbert-Daniels is coming to the 2019 TCFStyle Expo!
If you don't know who this fantastic woman is, please allow us to introduce you.
Meet 2019 TCFStyle Expo Speaker Nicci Gilbert-Daniels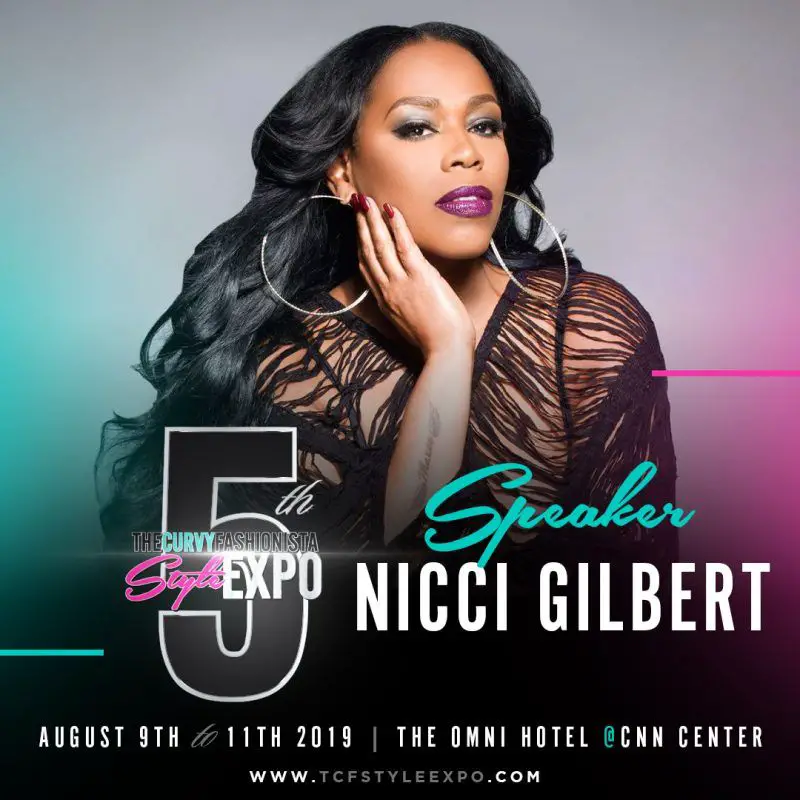 Nicci Gilbert-Daniels, the founding member of the Grammy-nominated group Brownstone, is one of television's most sought after executive producers. As the CEO of NoEgo Entertainment, a digital content company, she created TV One's most popular docu-franchise, R&B Divas which spawned two franchises and seven seasons, and the popular BET Her series, From the Bottom Up which she executive produces with Queen Latifah entering its third season.
Nicci signed a record deal with the legendary Michael Jackson's MJJ Records, worked with super producer Tyler Perry and launched Curvato clothing line for the niche plus size market. Nicci's business and philanthropic achievements have garnered recognition from a variety of awards including Billboard Music Award, Lincoln Shining Star, Influencer and most recently BET Her awarded her the 2018 "Woman Of Impact." In 2018 Nicci will make her debut as a filmmaker after recently completing her first documentary film Broken Things which addresses child molestation and sexual misconduct.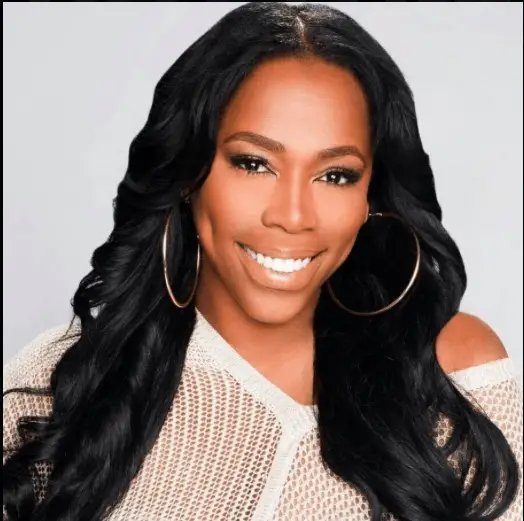 Nicci has a passion for community empowerment; she is actively involved in organizations that uplift and support women and girls such as The Center for Black Women's Wellness, Sisters of Today and Tomorrow, Hip Hop Sisters, Beyond The Game, Enough Said and she recently launched her nonprofit From The Bottom Up Foundation. Nicci's commitment to her career is overshadowed only by her devotion to her family, and she has proven that with faith, perseverance, dedication, and love, you can have a happy, productive empowered life.
We could not be more happy to share the light and love of the phenomenal Nikki Gilbert-Daniels with you.
Join Nikki and Celebrity Stylist, J Boylin center stage Sunday for the discussion about Finding Your Own Style! How to Navigate the Plus Size Fashion Scene.
Tickets to the 2019 TCFStyle Expo are on sale now! August 10th -11th at the Omni Hotel CNN Center in Downtown Atlanta!