Earlier this week, the designer retailer who carries the hard to find designers who fashion plus sizes like Roberto Cavalli White Label, Mat, Anna Scholz, By S Oliver, and Zizzi, released images of plus size model, Mariesther Venegas walking nude throughout Berlin- as shared by Plus Model Magazine. Today, the video of this shoot comes to life with a fabulous message:
Navabi debuts "Finally"
The question: "What is the meaning of beauty?" has never been as easy to answer as right in this moment. This woman, wearing a size 20 (UK), exudes self-confidence and joie de vivre. It's something to reconsider the completely outdated ideal of beauty. The times of the size-zero models are not only over, we are also ready for something totally new: the online shop navabi, offering designer fashion from a size 12 up to a size 28, wants to set an example, giving a clear sign.

The nudity of the model is a symbol for the acute lack of sophisticated and stylish clothing for plus size women. At the same time, the nudity stands for exactly this female self-confidence, to feel comfortable in one's own skin and to be proud of one's curves.
Have you heard of Navabi?
Many times, I have shared with you a few of my favorites from the collections carried, shared the excitement of the designers fashioned for our curves, but now- with this bold and brilliant message, You have to take a few moments to grin, smile, and watch this video (don't worry, the nudity is blurred) to see what the fuss is all about!
Finally by Navabi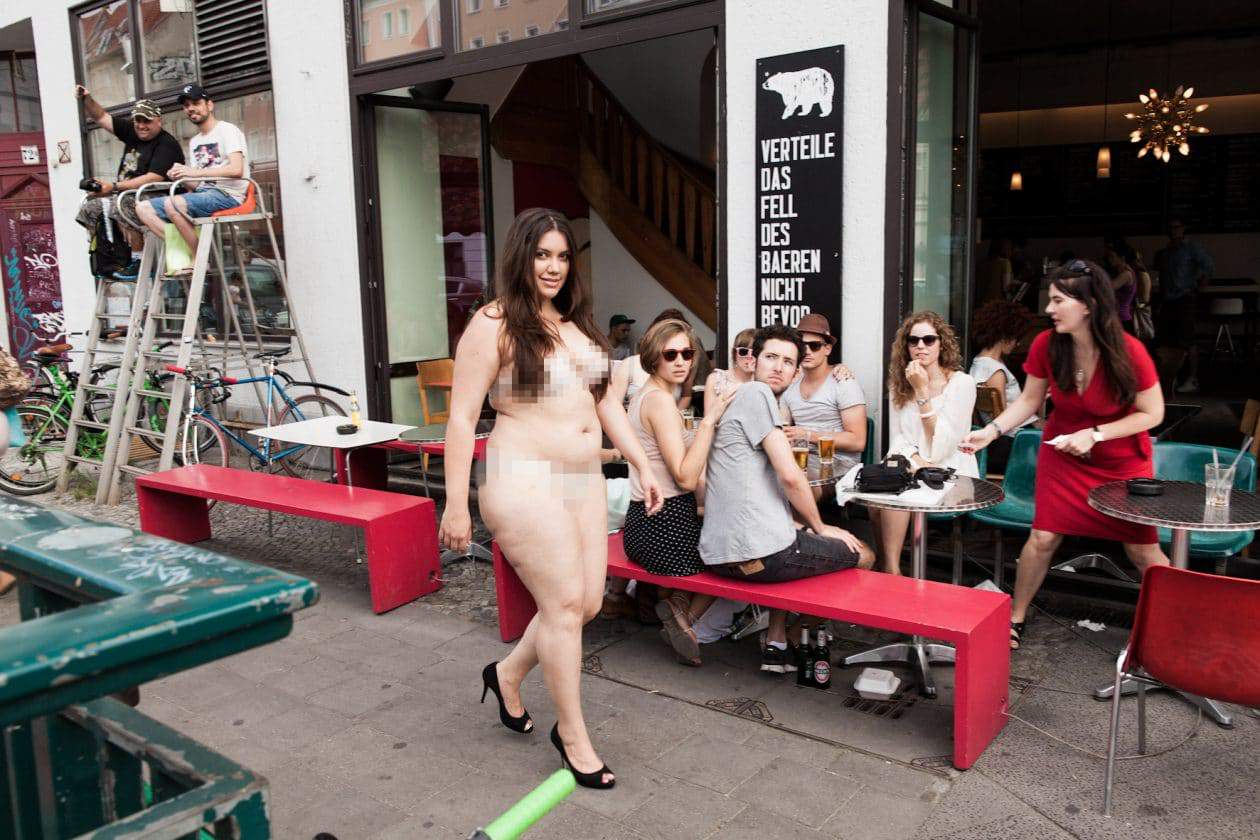 Now that you have taken this all in, these designers are available to shop NOW! To shop Navabi, they have a US online store! To learn more, you can follow them on Facebook and tweet Navabi on Twitter!
What did you think? Was this a brilliant campaign? Too much or JUST enough? I loved it, but want to know your thoughts!