You know, if you have been following me, I have been having a bit of fun sharing with you my favorite finds at CVS Beauty ever since I have moved to Atlanta! I've played in lipstick to match my new hair color, shared with you my fave mascara under $5 and today's latest #CVSBeautyClub post is all about the YES to Grapefruit facial wipes!
Now, if you are anything like me, a day out on the town, coming home and remembering to or having the energy to wash the face can be a challenge sometimes- OR maybe you travel often and need something handy and useful and effective to do its magic!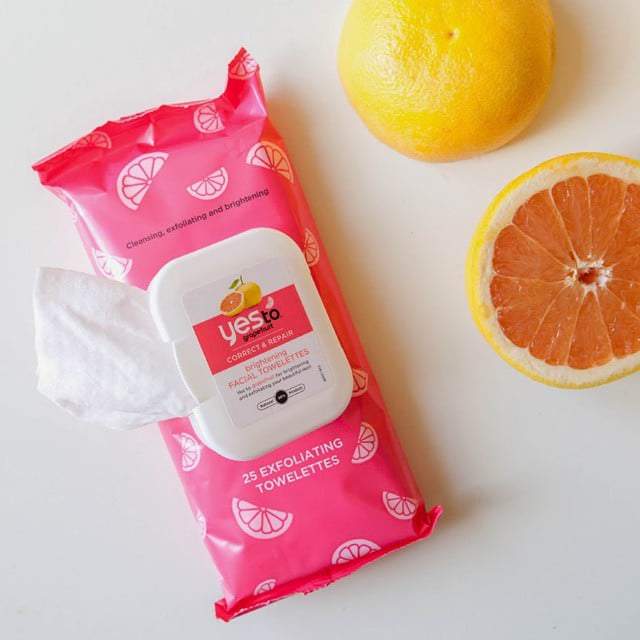 Because I travel often and am lazy- hey, I am owning this, picking these up are sooo needed! Think about it, how many of you go and buy up all the beauty travel products, right before a trip? I am good for this. Did you know that if you were to enroll in the CVS Beauty Club, you save 10% at enrollment?
Even more, you would have access to personalized consultations and product advice from Beauty Consultants! I mean, if you do not want to live on the edge like me or if you don't have time, and snatch up something that looks good- you have this cool option!
But back to my wipe obsession!
This is where keeping a great pack of wipes on deck is necessary! I have tried a gazillion of them and after a stumble and curiosity, I found these Yes To Grapefruit Correct & Repair Brightening Facial Towelettes that gave me and saved my life!
I mean you are seeing more and more of these babies around- wipes that remove makeup, exfoliate, and do whatever extra bit of help that you desire or need! But these? I was sooo curious as I was already familiar with the Yes to Carrots brand…
I loved that it was made to tackle a few of the things that I was experiencing or needed help with, so I gave it a whirl! I mean, 98% natural product, made with compostable, natural cloth, FSC fabric AND free of parabens, petroleum and SLS? Sign me up!
Because Yes to Grapefruit offers "brightening and exfoliating your beautiful skin! Yes to Grapefruit formulations blend powerful fruit acids with ingredients proven to reduce hyper-pigmentation, correct skin damage, and enhance radiance,"
I knew there was something special here and HONEY, let me tell you. I do not travel without these! Removing almost all of my makeup (including eye makeup), these wipes give my skin something to smile about and I am soooo happy I found these!
Now, I am curious about the range and will see what else speaks to me! I mean, since to Yes to Grapefruit line is here to "correct and repair sun damage, age spots, and acne scarring," which is basically my life, I am down for this and them! I do not think I would have found this, had I not shopped at CVS!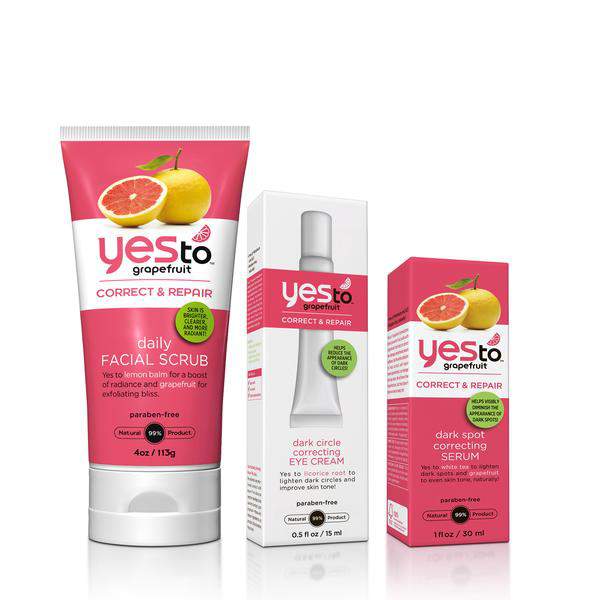 Score for CVS and their Beauty Club, right!?
You can pick these up online at CVS.com or in any of the 7,800 stores, nationwide!
Have you tried these? Do you use them or wipes? Which are your fave? Let's discuss!
Disclosure: This is a sponsored post by CVS and my experiences, thoughts, and excitement are all my own.