If you don't know who Michelle Buteau is by now, it's clear you are of the mind of Patrick Starr and could possibly be sleeping under a rock! Michelle is a comedic genius and rom-com star.
Maybe you have seen her in the BET+ series First Wives Club or romantic comedies like Someone Great and Always Be My Maybe. Perhaps you've taken to her comedic timing in her debut Netflix stand-up special, Michelle Buteau: Welcome To My Buteaupia, or seen her host the Netflix reality show, The Circle? If so, then you know when Michelle is on your TV screen – she is gold. So, when I saw the news that Michelle Buteau was picked up for a new show on Netflix, I screamed!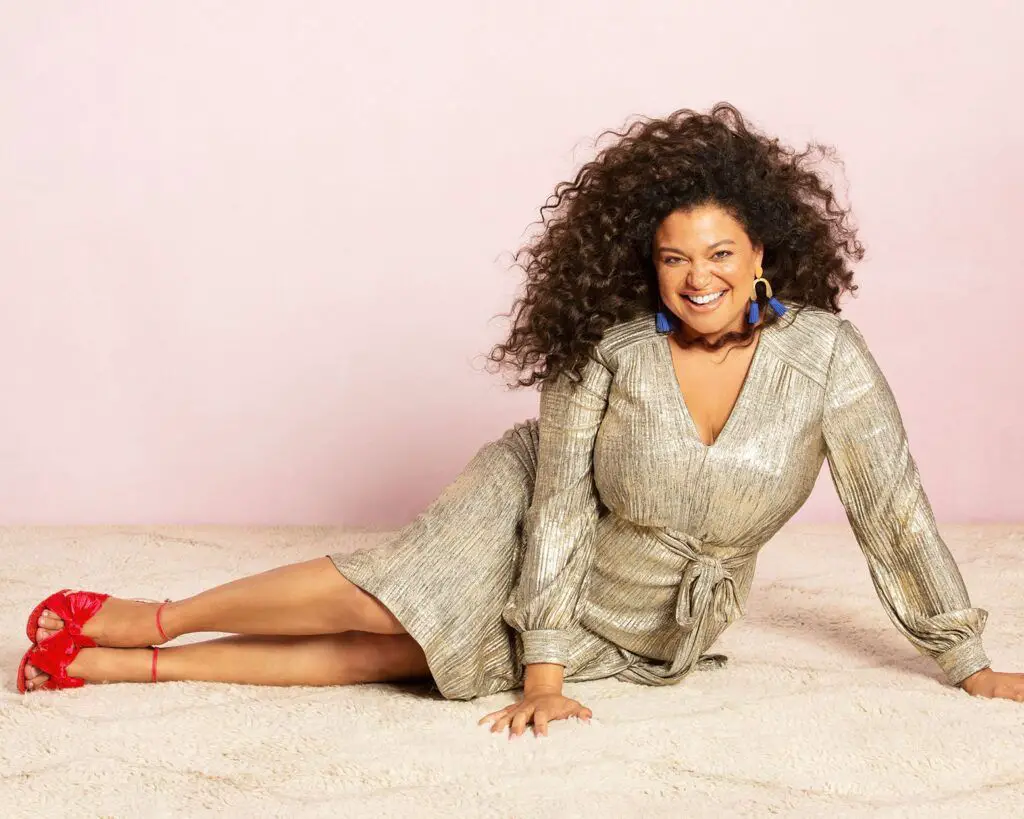 Michelle Buteau's Book: Survival of the Thickest
Buteau released her book, Survival of the Thickest: Essays of a Plus Size Girl in A Small-Minded World, in December 2020, and I rushed to get my copy. Even though Michelle wouldn't be able to showcase her book with a book tour due to the pandemic, I was invested in hearing more about her story and how this vivacious, bright, spirited, plus size woman came to grace our screens. Michelle's comedy is transparent, relatable, and infectious, so I expected her memoir to be all those things and more.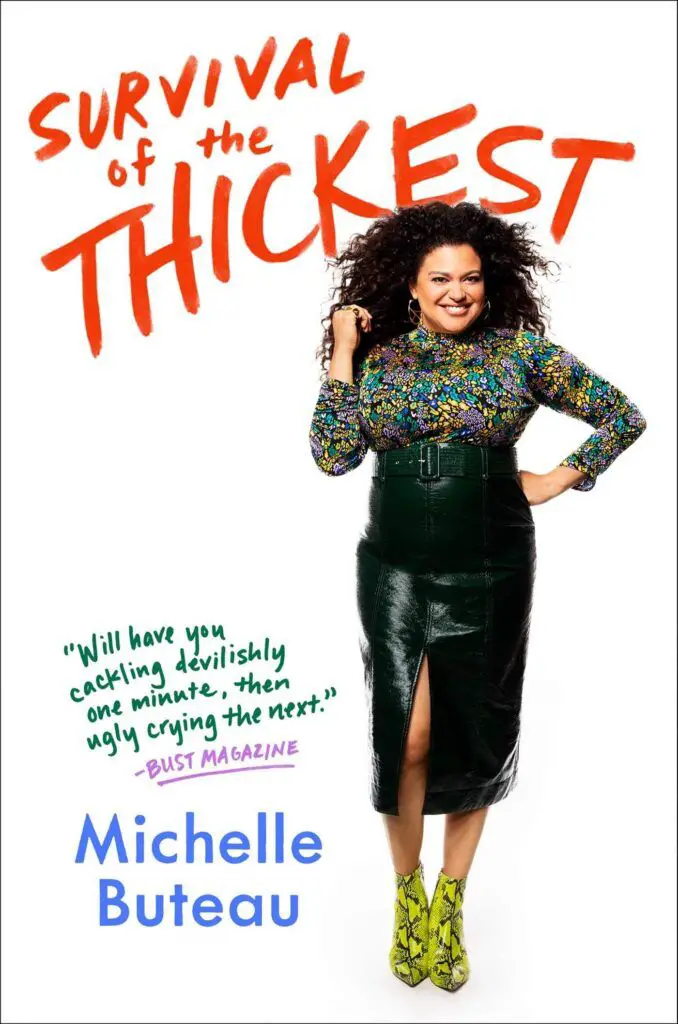 When I read Survival of the Thickest, I laughed, then cried, then laughed some more, and then cried a little bit more. Her book explored her life growing up as a thick & plus size girl, being a light-skinned Caribbean Black girl in Jersey, dating, her journey with Catholicism, and her path to motherhood.
A Memoir Becomes a Sitcom
It's no surprise now, in 2022, Michelle Buteau's book finds a series home with Netflix, where she can share her creativity and explore her book coming to life. Not only will the show be based on Buteau's memoir, but she will also star in the show.
In Netflix's description of the show, the streaming service shared, "the series will revolve around the newly single Mavis Beaumont who unexpectedly has to rebuild her life after putting all her eggs in one man's basket." When asked about her continued partnership with Netflix, Michelle shared, "It's been so damn amazing finding a home with Netflix. To say I'm excited to continue my relationship with them is an understatement. I'm over the moon and under it!"
It's also important to note that one of the masterminds behind helping this show be greenlit is a cultural, social, and innovative creator, Jasmyn Lawson. Jasmyn Lawson is also responsible for bringing some of our favorite 90's and early 2000's shows to us during the onset of the pandemic and the heigh of quarantine.
I know yall remember that Sister Sister, Moesha, The Parkers, Half & Half drop that left us all floored in 2020! I think it's important to note that Jasmyn is also a plus size Black woman and creative, and she saw the value in spotlighting Survival of the Thickest and believed in the project from the very first time she met Michelle.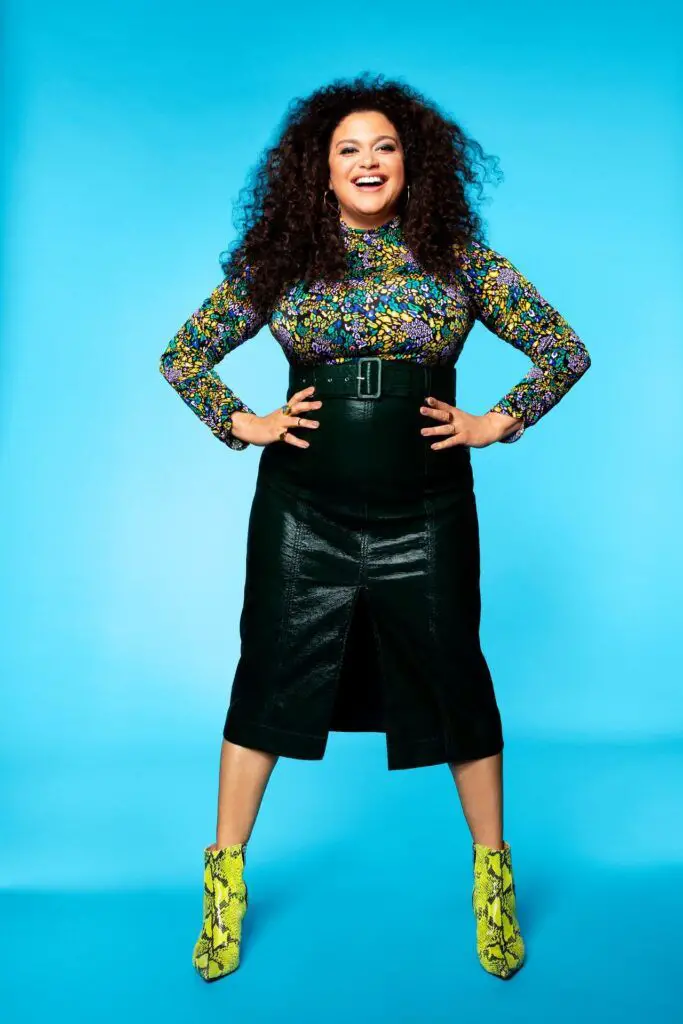 As a plus size Black creative myself, I've seen and known the power of walking into a room and having someone who sees themselves in my work and wants to see it grow. I have also been this person for someone else. I'm looking forward to seeing a show centered on a newly single plus size Black woman! I'm excited to see the ways her life will shift, the ways Michelle's character, Mavis will adapt, the dates she will go on, the ways she'll explore her body, and the way she'll find joy in all of it.
Survival of the Thickest is set to be an eight-part series giving us eight more reasons to smile. Survival of the Thickest will be available paperback on February 1st, ahead of the show's production.