Last week fashion designer Prabal Gurung announced the greatest plus size fashion news ever! A Spring collaboration with plus-size brand Lane Bryant. Girl. I mean Gurlll. Plus size women everywhere were singing the joyful praises of YASSSSSS from this announcement. Prabal Gurung for Lane Bryant.
And for the first time, Lane Bryant will document the process from the design studio until the time the design hit the stores through a series of taped webisodes that will be available on all Lane Bryant social media.
We couldn't be more geeked to hear about one of our favorite brands linking up with another high fashion designer to give us even more contemporary plus size fashion.
Lane Bryant is constantly churning out amazing designer collaborations, having partnered with designers like Isabel Toledo, Lela Rose, most recently Christian Siriano and let's not forget the students of Otis College of Art and Design .
With five successful designer collaborations under their belt, Lane Bryant is continuing to defeat the challenging debates centered around great fashion for plus size female consumers.
While these collaborations may not be everyone's tea, that is the beauty of these collabs. Bringing various types of plus size shoppers with various walks of life into the Lane Bryant family is kind of cool.
Those who would have never given them a look are now new regulars! Giving us access to designers and collaborations in our size is even more on point and I look to see more! But this collaboration announcement has us hyped and we are here to share WHY!
Are you ready to see why? Here we go…
Here are 5 Reasons Why We're Hyped About Prabal Gurung For Lane Bryant
1. It's Prabal Gurung.
"Prabal is a master at mixing materials, fabrics and textures – he pulls it off in such a way that each piece becomes its own artistic statement.

His ingenuity at mixing sporty ease with unabashed glamour has made his label a huge success.

We are delighted to welcome him to Lane Bryant and offer his innovative fashions, spirit and unique styles to the Lane Bryant customer." Linda Heasley
Known for his ability to create impeccable pieces worn by some of them the most well dressed women in fashion, movies, and society. Gurung is joining an industry he has always wanted to be a part of and Lane Bryant CEO Linda Heasley couldn't be more excited for both the company and the plus size size consumer.
As far as Prabal Gurung's design aesthetic? He designs with a philosophy of "encompassing modern luxury, indelible style and an astute sense of glamour."
Hey boo. I am here for this.
2. Because Plus Size Women Love Designer Pieces Too!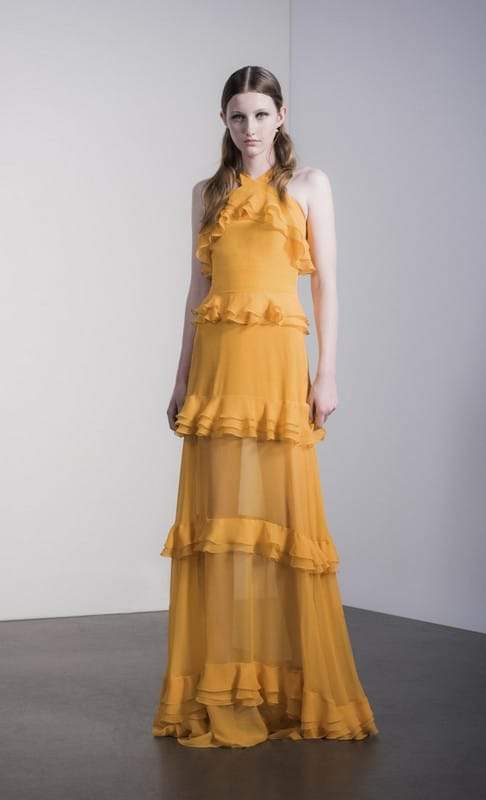 That's right plus size women love the opportunity the wear designer pieces also. Our demands are simple, GIVE US DOPE CLOTHES.
Lane Bryant has always heard this call and now adding Prabal Gurang to the list of designer collaborations, this Spring is going to be EPIC.
Can you imagine the Lane Bryant collection being inspired by the Resort 2017 collection (a minute please).
If this is any indication of what is to come in Spring 2017, Oh #fatgirlsarewinning for sure.

3. Two Amazing Collections in One Year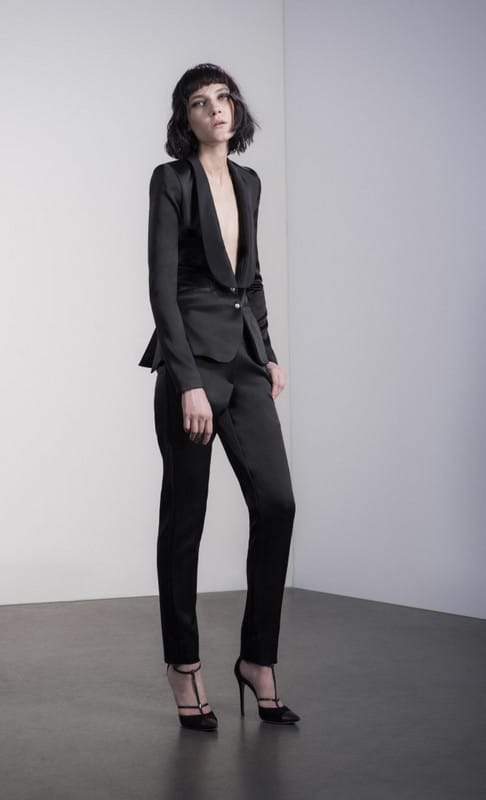 I'm still having a hard time getting over the availability of one collection and to hear there will be two, just makes my cup runneth over.
The Prabal Gurung collection will be sold at Lane Bryant.com and will be available in 180 Lane Bryant stores starting March 2017.
So far it's a one-year deal, with two seasons being released, according to WWD.com.
4. Great Designer Clothing at a Reasonable Price Point for Plus Size Women
So just so we're clear, the Prabal Gurung x Lane Bryant collection will feature about 18 items in the first season, ranging in prices from $48 to $398 for a leather jacket. This is hundreds of dollars less than his straight size collection pieces sold in major department stores.
Before we have the "expensive for plus size clothing" conversation let's compare the apples to apples.
This collection is a contemporary plus size collection, comparable to the likes of Jibri, Universal Standard, MYNT 1792, Anna Scholz, Courtney Noelle, CarmaKoma and a few others
. These are pieces that will LIVE in your closet for years and that will surely bring your curves some joy, if his resort collection gives us a hint of what is to come!
I may be on a strict diet of chicken ramen noodles and tuna packs, so don't judge me. My needs will win this war.
5. We Matter
In his recent interview with WWD, Gurung revealed his passion for the plus size industry by simply stating his need to show the plus size community that we matter.
"Partnering with Lane Bryant, a division of the Ascena Retail Group, just felt right for me to do. I have dressed women of all sizes from day one.

I made a gown for the cover of O for Oprah Winfrey, who shared the cover with Ellen DeGeneres. It didn't even look like it was a different size. It was an incredible opportunity.

I don't care about the size of women. I'm more interested in the essence of who she is. I want to be able in my own way to reach out to all these women who feel sidelined, and say to them, 'You do matter to me.'"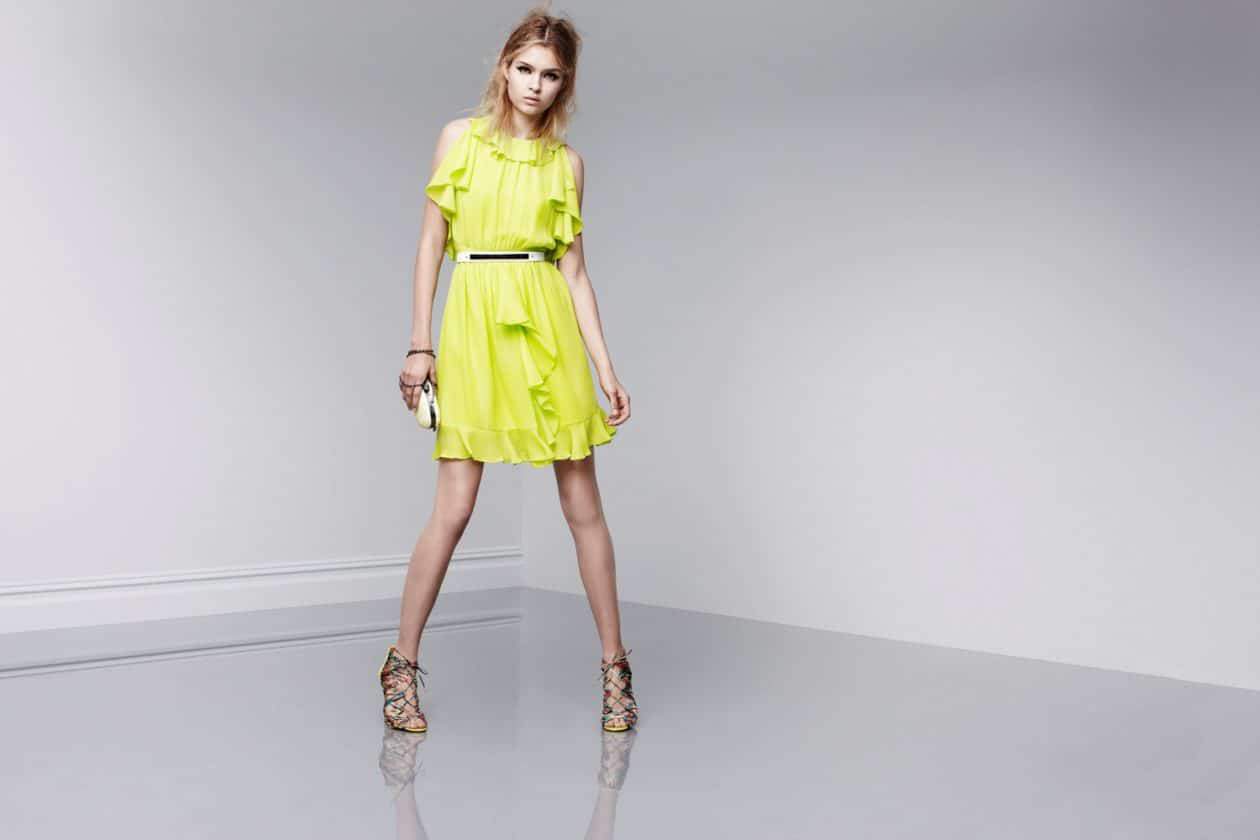 And get this. He said he routinely cuts ready-to-wear up to size 22, providing a range rarely seen in fashion collections, yet typically retailers look the other way.
"When the buyers come, they are buying to what they think they need," Gurung told WWD. Hrmmm yet, Target never included plus in this collab… interesting!
The Prabal Gurung collection will be available at select Lane Bryant stores and lanebryant.com!
No truer words have been spoken for our community and for this dream collaboration to come to life, we are super hyped and waiting patiently at Lane Bryant's the door.
And as the growing demand for designer plus size fashion increases, so does the attitudes of the department store buyers of plus size fashion as they debate, watch, and study how fashion designers and brands can put the clothes on shelves (and not just online) and make them accessible to the million of plus size women who want them in their closet.
Because all we really want is to do is WEAR DOPE CLOTHES.
How exciting is all this?What excites you about with this collaborations?
I am looking forward to the YouTube series to start up, to watch and follow along this process to bring us amazing clothing options!
What other designers would you like to see collaborate and create great plus size collection? I would looooove to see a plus size indie designer next on the collab tip.
THAT would be supporting the community on a whole other level!
Let's chat!