Hey Girl Hey!!
Last month, we shared with you some pretty exciting news for Team TCF. We decided to take a little vacation with our #TCFCruise and to get there, we took a roadtrip to Tampa, Florida to board the Royal Caribbean! The best part of our road trip was that BUICK was our extremely gracious transportation host! Girl, we were traveling in style!
We partnered up with Buick as they let us test drive the 2019 BUICK ENCLAVE AVENIR.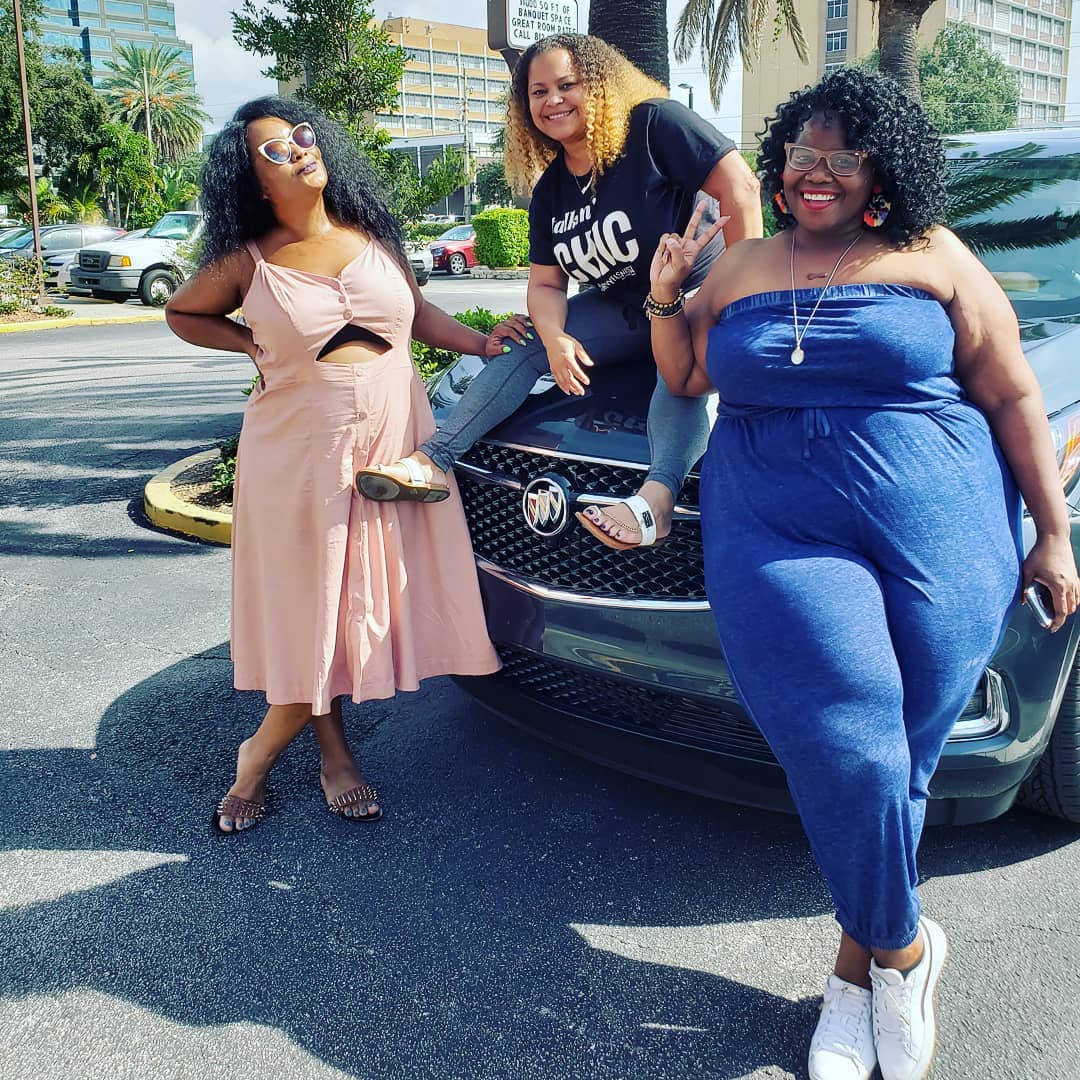 That's right BUICK hooked ya girls up with a very sweet ride for the 2018 TCFCruise Road Trip to Tampa. The local Buick team gave us that Front Porch White Glove treatment, talk about service! They even loaded up our luggage and more in the massive cargo area, provided a quick tour and set all of our devices on WIFI!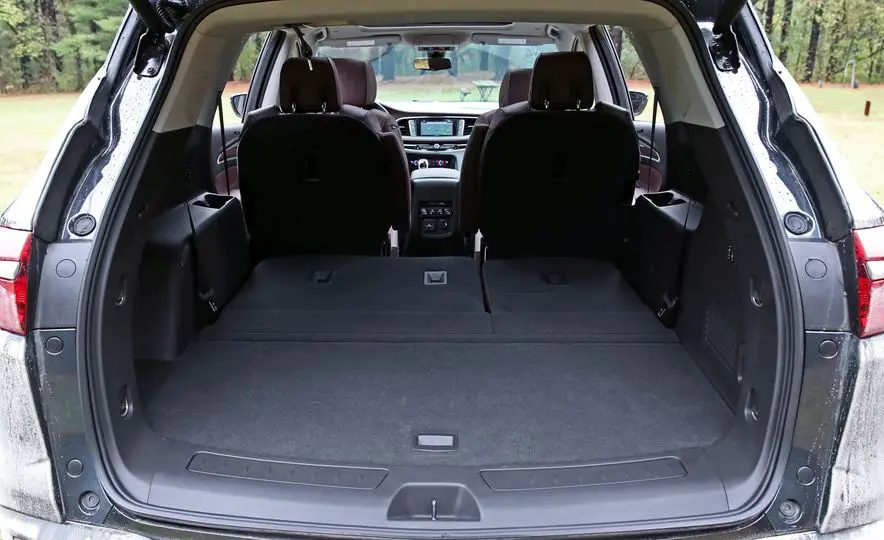 Oh didn't I tell you about the 4G LTE Wi-Fi hotspot? AND the Wireless changer? A must for bloggers on the go.
Do you see this space?
Now imagine, 5 suitcases, 3 boxes, 2 totes, and a backpack.
Now don't let her good looks fool you, the 2019 Buick Enclave Avenir is a road warrior. Seriously though, while our road trip to Tampa was not the greatest with weather conditions… we were driving right next to Hurricane Michael.
Our travel accommodations were superb. She handled herself with real style and grace the entire time. The rain and wind didn't phase her at all. In some of the meanest elements, the Buick Enclave Avenir maintained all her flyness, like me!
Let's Ride
The driving experience of the 2019 Buick Enclave is not much different from your everyday driving of a mid-size sedan or crossover. The Enclave is beautifully isolated from the outside elements, meaning that the Avenir has a comfort-focused adaptive suspension that cancels out most surface imperfections.
It was smooth throughout the entire journey of 1163 miles. Yes, girl. 1163 miles. Your eyes did not deceive you. This was a TEST TEST DRIVE.
The Buick dashboard is sexy, too. With an OnStar Information system, navigation, and six USB ports plus Apple CarPlay and Android Auto capabilities, Buick made it easy to share music and have a good time. The road time flew by after stops for snacks and driver changes!
We were in Tampa with our vacation squad by that evening and ready to hit the sea the next morning!
Our return journey was pretty much the same, we reflected on the time we had aboard the Royal Caribbean Brilliance of the Sea, check out the recap here. We chatted up, snacked again and enjoyed the music of the 90's.
Sidenote: The New Jack Swing playlist on Tidal is LIT!
And before we knew it, we were back in the arms of the ATL. Seriously, this was a good time hanging with my girls and sharing so many stories; I might do it again…
Well, only if we're riding in a Buick, of course!
I know I sound like Buick's next hype girl but, are you ready to take the 2019 Buick Enclave for a ride?
Head on over to your local Buick dealer and check out the 2019 Buick Enclave Avenir at buick.com.
And to the Buick Team who helped us ride in style, THANK YOU!!!!