Let's face it. Airplanes aren't the most fun mode of transportation. It's basically a sardine can in the sky. The seats are packed as tight as the air pressure and it's not comfortable, with a bit more relief once you upgrade to priority seating or first class. That struggle is elevated as a curvy girl. Airlines clearly pack as many seats as they can into the aircraft and these seats are made for mannequins, not real people. The social stigmas of purchasing seatbelt extensions or an extra seat is very real in and of itself, so what our plus size babes don't need is someone reminding them of that fact.
Cue in Natalie Hage, model, admin for the #effyourbeautystandards IG page, body activist, all around sweetheart, was the victor with a body-shaming douchebag whose opinion certainly wasn't invited. But she did not cower… she stood up and no matter how nervous she sounded, she was going to let this man have it, and she did so, so amazingly…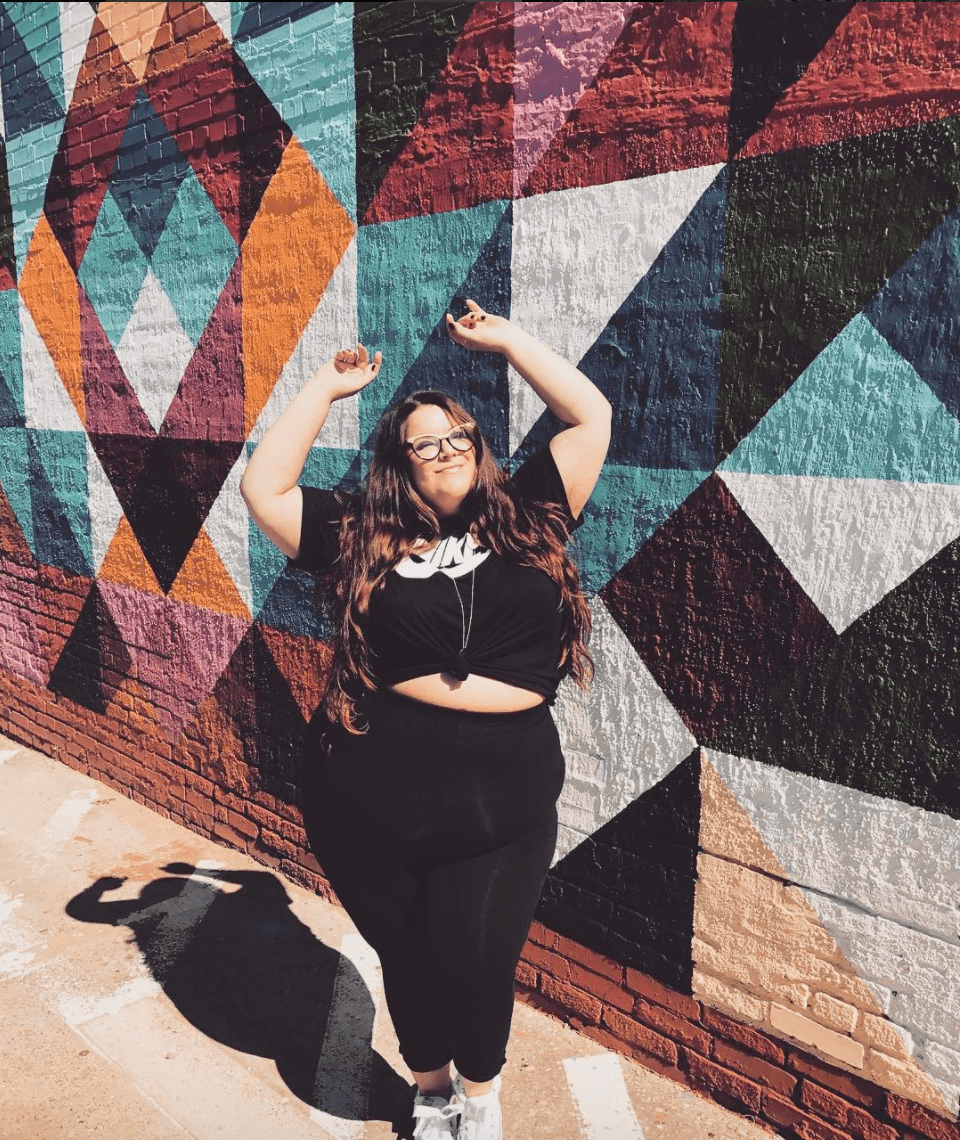 On an American Airlines flight to her photo shoot, Hage sat next to a man who texted a friend back and forth with insults hurled toward Hage. Unbeknownst to him, Hage took pictures during the entire exchange and once the plane landed, she straight up confronted him about it in the most classy yet firm way possible.
And girl, guess what? She videotaped the entire exchange via her phone! In the video, the man does apologize but not without adding a "snarky" and condescending quip about their place in the exit row asking,"When they ask if you're willing and capable to assist people in getting off the airplane in an emergency, do you honestly think you are?"
To that, Hage had the perfectly poised response noting that she actually works out 5 times a week (something she didn't even have to mention, but it made the right point about assumptions), "My body is none of your business" adding "don't ever treat anyone like that again." Bingo! And can ya'll believe that after she got up to leave, he actually asked her out to dinner after that entire exchange?
SIR. Wow… the unmitigated gall.
Later she took to FB, Instagram, and her Tumblr to recount the entire story in detail, also noting how exactly it made her feel.
His ridiculous hyperbole aside, no one is totally comfortable on a plane. It's just not the ideal set-up for anyone. But, every single paying (directly or indirectly) customer on that flight has a right to a seat, no matter their size. And it is certainly not his authority to tell another paying customer, what they should do to their body to make him feel more comfortable.
Hage let him have it, but also provided him a teachable moment.
Will he actually learn something from it?
I doubt it, but I'm so glad she got to say it.
Shout-out to you, Natalie Hage.

From all the girls who were afraid to speak up or were bullied into silence. You DID that, girl. I am proud of you. We are proud of you.
Have you ever had a similar experience on an airplane or other mode of public transportation? Let's chat about it in the comments! This is a safe space.