Happy Tuesday, Curvy Companions! It's time for an all new edition of You Oughta Know and I'm tickled pink about this week's pick for you!
It's summer time and everywhere people are taking trips with their friends, families and significant others. Today, we have a rare opportunity to take another virtual trip around the globe. This time, we are heading to Nigeria, to meet the plus size designer label, Makioba and check out their new mid-season collection, Efflorescence. #Winning!
Makioba is the creation of Makioba Susan Bob-Manuel Olugbile. Widely lauded as one of Nigeria's finest talents, this self-named brand was established in 2013 with a single desire. To explore her creative influences and produce designs that would make every woman feel stylish and beautiful no matter her size.
You Oughta Know: Makioba's Efflorescence SS17 Mid-Season Collection
Makioba was inspired by the rich and tasteful culture of her Kalabari origins. In addition to her lush Kalabari heritage, Makioba credits her family has also played a huge role in shaping her fashion sense. Her grandfather was very well known for his dapper sense of style and polished appearance. Makioba grew up walking in the footsteps of many great fashion authorities around her, and it was these influences that remained with her.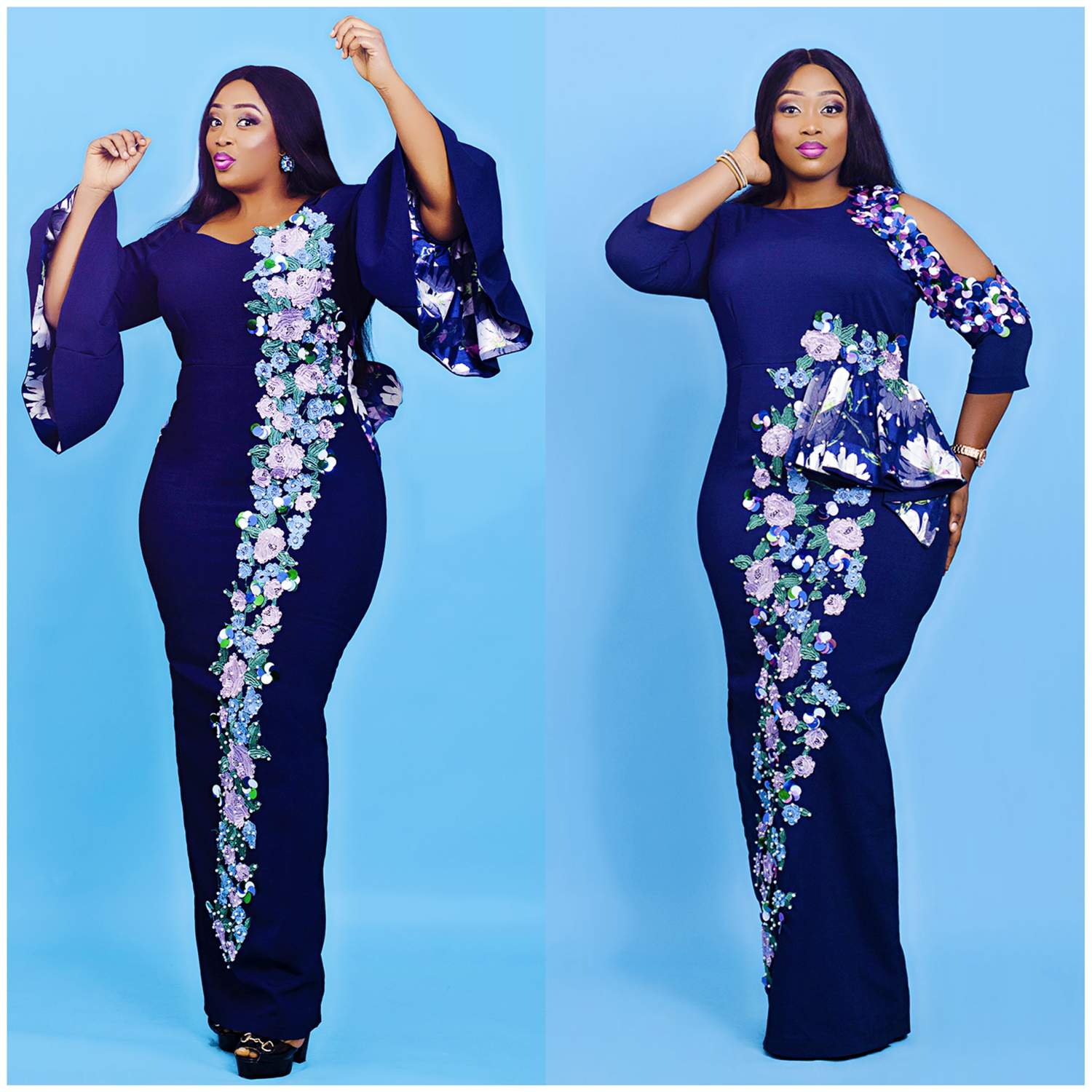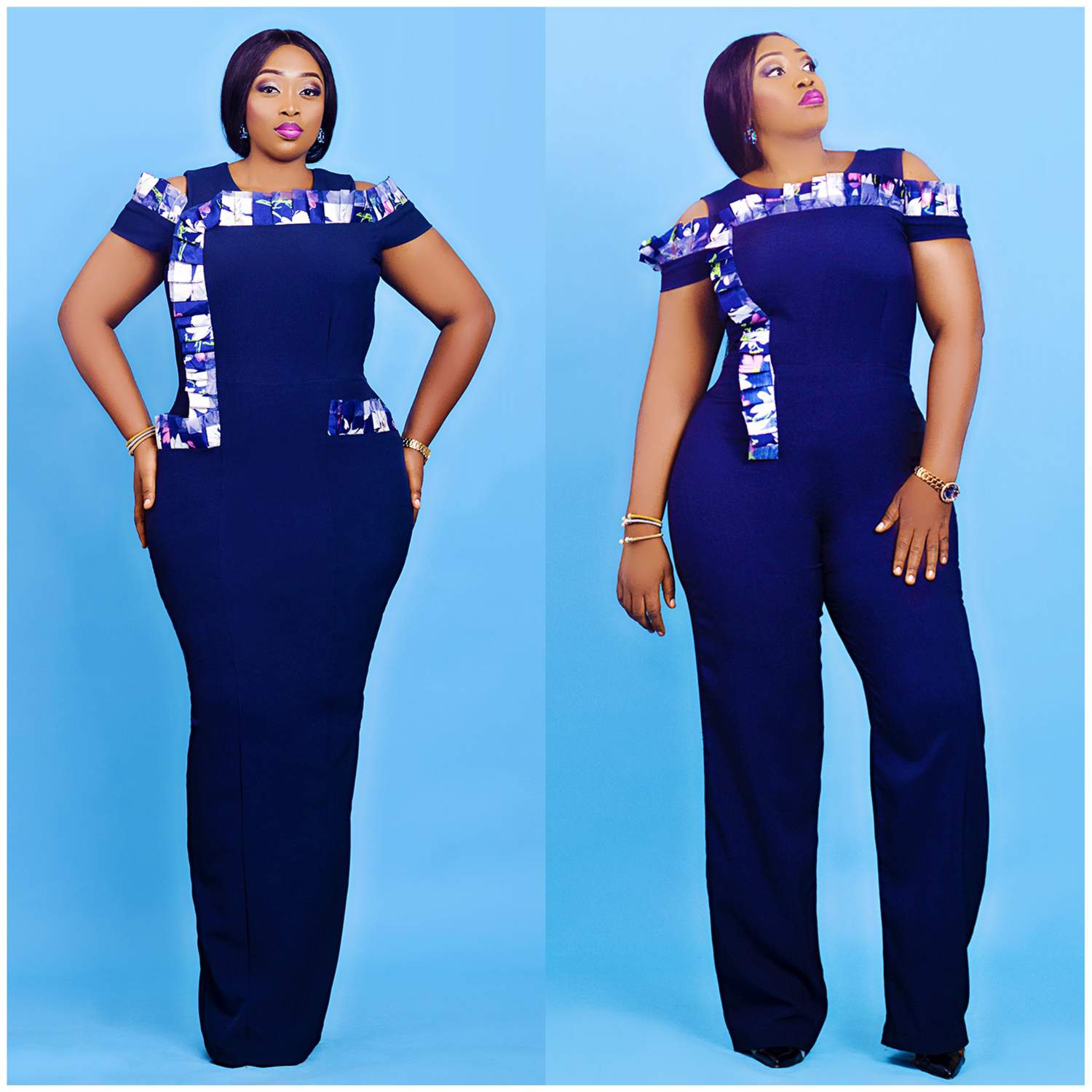 At the start of her designer journey, she transformed her guest room into a tailoring workshop and began cultivating her craft. Makioba did this while still fulfilling her work and marriage duties full time, by the way. This multitasking maestro worked tirelessly on nights and weekends to meet up with the increasing demands for her designs. When business was booming, she quit her job, which finally gave her the opportunity to focus on her skills full-time. And as the demand for her designs grew, the rooms her home dedicated to her craft grew as well.
What started in her guestroom swiftly exploded into spaces in her living room, passages and every corner of her apartment. Her husband, engineer and number one supporter,Tunmise Olugbile returned home from work to meet their living room packed full with clients trying out clothes and mannequins carrying Makioba's designs. It was he that pushed her into expanding her business and a few weeks later Makioba relocated her workshop into a four bedroom studio apartment. It was this expansion that served as the launching point to becoming one of the most sought-after names for haute couture in Africa. And it is with great anticipation that her newest collection has been shared with the world.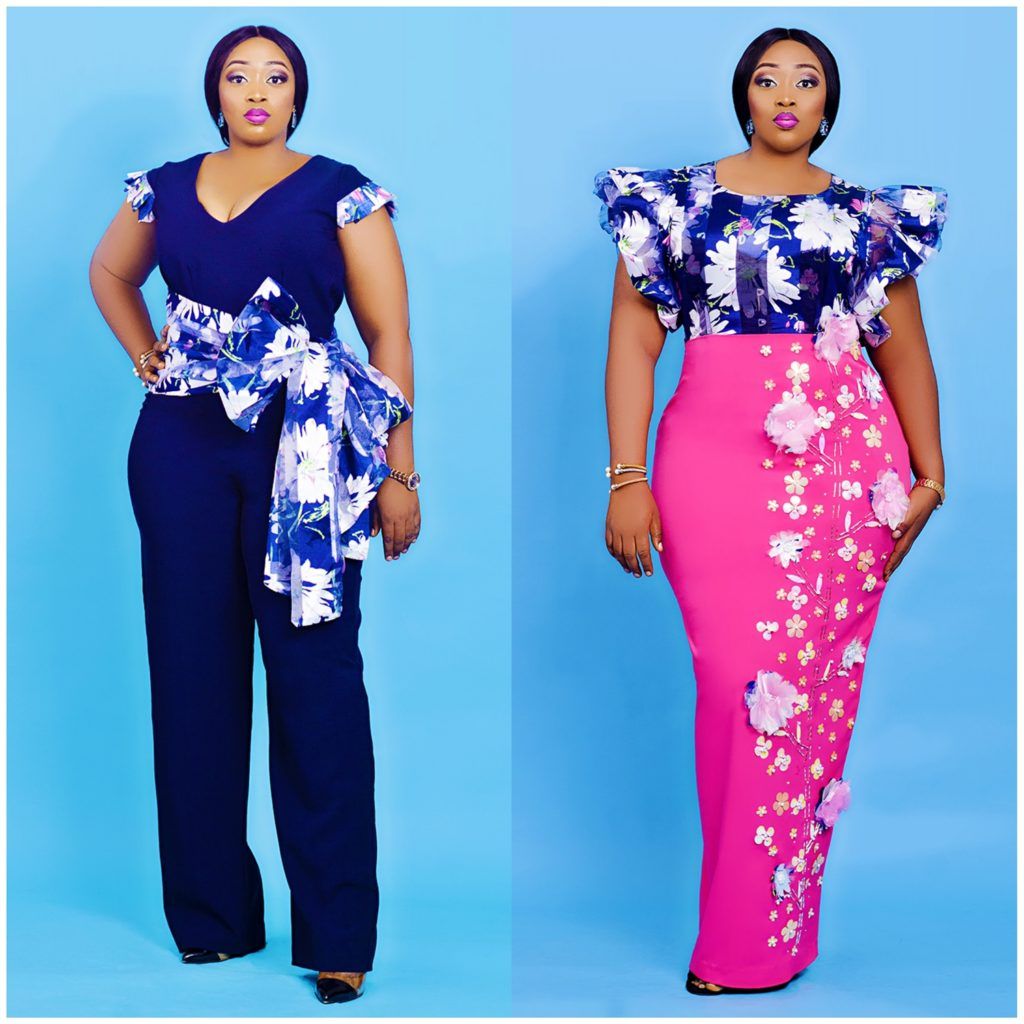 Significantly inspired by the creative director's affinity for flowers, the aptly named collection, Efflorescence, both revisits the popular silhouette's from the designer's past and reimagines them in fresh and exciting new ways. From uber chic cocktail dresses, to jumpsuits and skirt sets, the collection is chock full of garments with novel detailing like appliques and pleats. Furthermore, the clothing is designed to accentuate a woman's figure perfectly in a way not often given to plus size women.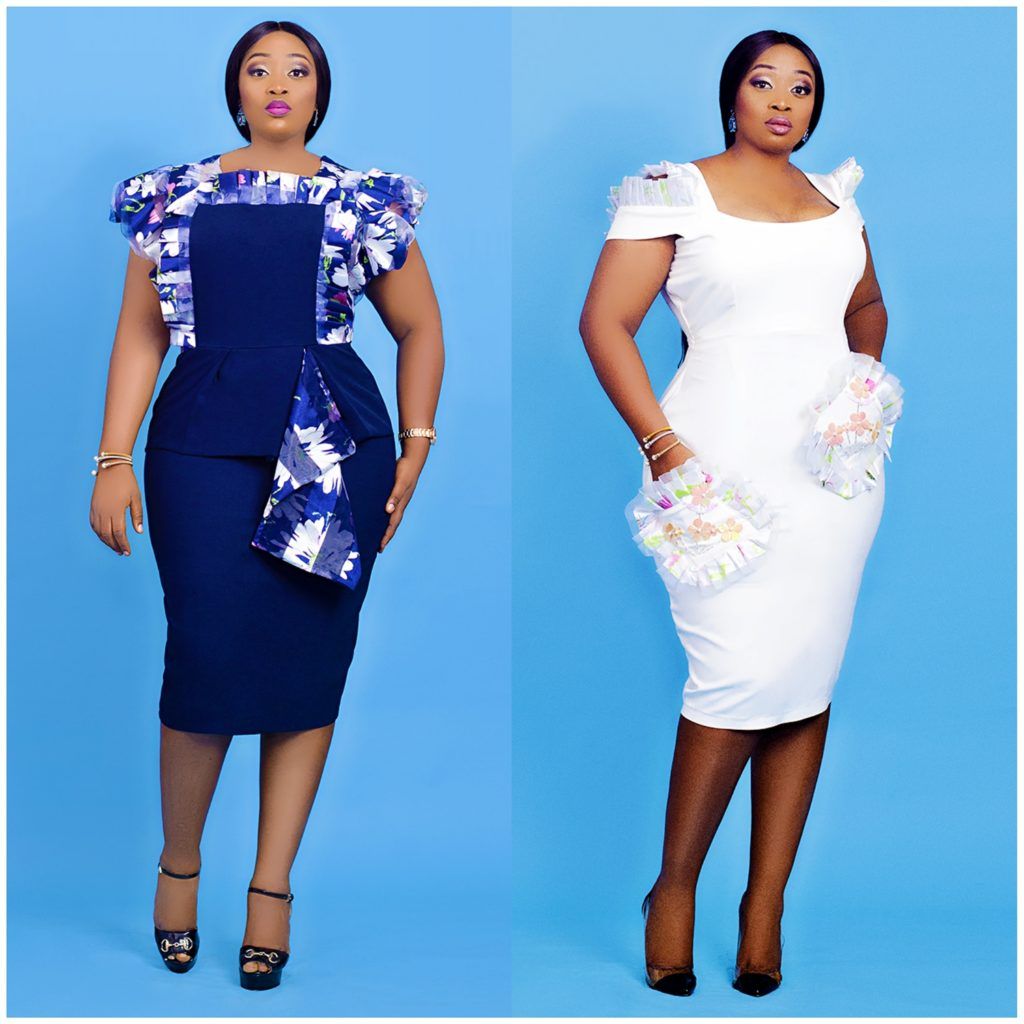 The line invokes femininity in bloom, with a seemingly unique approach to spring and summer florals. The lush muted tones selected for the collection only helps the detailing of each other stand out and be seen. This collection is not for wallflowers, y'all!!!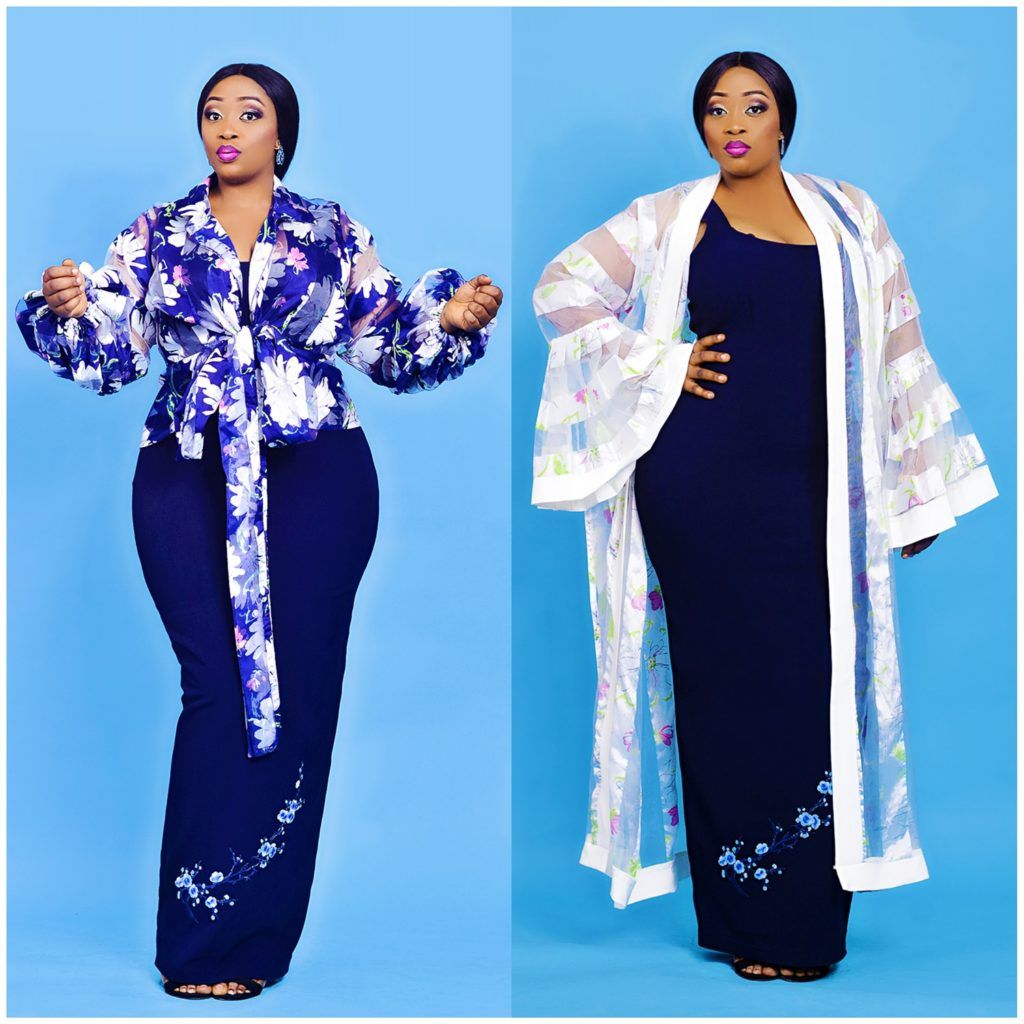 Be sure to check out the ENTIRE Efflorescence Collection at Makioba.com!
It is such a rare opportunity for me to share both a terrific collection and a fabulous backstory simultaneously. I love Efflorescence and how much drama each piece gives me without venturing too far into costume territory. The colors used for the line are definitely a credit to that as well. As for Makioba's story, I love how her family and their love and influence played such a huge part to the story. And for my single peeps out there… We all want a partner like Makioba's boo, huh?
What are your thoughts of Makioba's Efflorescence Collection? Was there a particular piece that caught your eye? Let's talk about it in the comments… We want to hear ALL about it!!
Until next time!!!!