Unless you have been living under a rock, then you should be absolutely in love with Lizzo because she's got the Juice. Get it? A classically trained flutist, rapper, singer and twerk aficionado, Lizzo is everything we didn't know we needed. Seriously, the girl has ALL the moves and most notably, all the style. We love Lizzo for not only being the talented Queen that she is, but because she is authentic, confident and shows us everyday how to love ourselves more and more.
Why We Love Lizzo
Since she hit the scene, she has been serving us unapologetic vibes, and shattering myths about plus size women and their bodies. An icon of sexiness, it's clear that Lizzo is comfortable in her skin. After combating her own body issues in her youth, she became an advocate for body positivity, self-love and inclusiveness.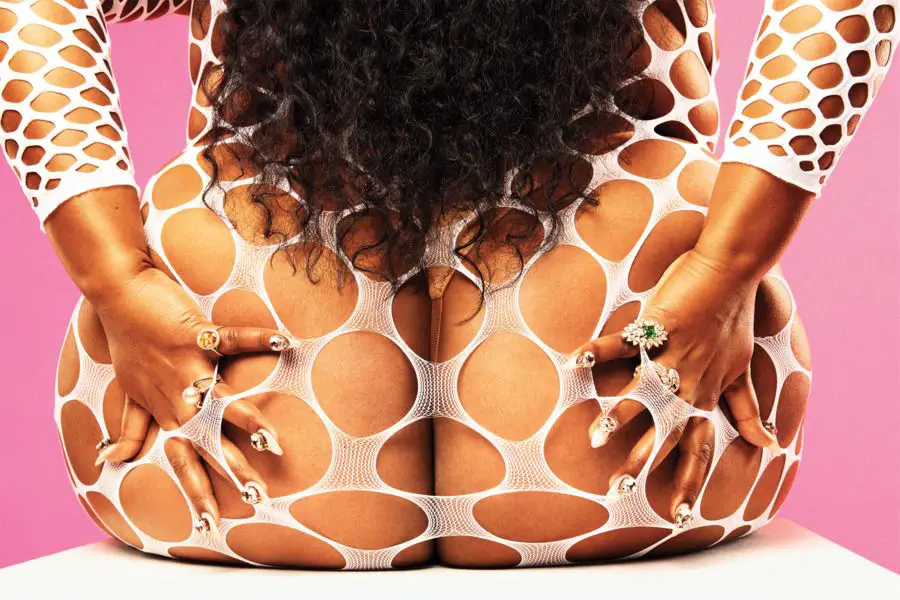 The Times We Didn't Deserve Her
The lyrics alone are Instagram photo caption worthy because of their reliability. However, her live music performances are beyond epic. If you missed her latest, performance at the 2019 BET Awards, it was a treat indeed. I mean, sis was a "cake topper" on a stage built to resemble a three tier wedding cake for her song, Truth Hurts. As if that wasn't enough, she was surrounded by plus size backup dancers (dubbed the Big Grrrls) and twerked while playing the flute!
How could you not stan that?
Earlier this month, she recreated the iconic Joyful, Joyful scene from Sister Act 2 during her MTV Billboard Music Awards. There really aren't words to describe the greatness, just watch it for yourself:
Take a moment to catch your breath, because we're still not done loving on Lizzo. Sis slayed her set during Coachella even with technical difficulties. That bodysuit itself is sending me into an orbit. She delivers, every single time.
Lizzo Is Living Life Fully
The breakout star is deep in her bag and living her best life. She snatched our wigs and edges with her PLAYBOY centerfold spread. Yes, a plus size woman was featured in Playboy magazine. The diamonds, the fur and the fishnets let us know she did not come to play.
Confidence. Style. Moxie. Attitude.
Through her various social media channels, interviews, and most recent wave of performances, Lizzo shows us how to live our truth and own it.
From Melissa to Lizzo
The Detroit native, born Melissa, has had quite the journey becoming the woman we all love. Music has always been apart of her life, releasing her first album Lizzobangers in 2013. She was also a member of several indie groups and bands.
After the passing of her father in 2010, Lizzo has shared that she spiraled into a deep depression. As her biggest fan, his death had her on the verge of quitting. "I was like 'I have no reason to do this anymore because I was doing it for him,' she shared with Trevor Noah. "But then I realized I have to do this for myself, because he was doing it for me."
In a recent interview with Rolling Stone, the rising pop star revealed that she hasn't always been the person we know her to be. "I believed in myself in rock bands, R&B groups and rap duos," she says. "But I never believed in myself as a solo artist. I didn't think anyone wanted to look at me or hear what I had to say."
She likened her album, Cuz I Love You (stream it now) to that of Aretha Franklin's I Never Loved a Man The Way I Love You. "That's what I want this to be — the album that defines my career. People are gonna be like, 'That shit was just the beginning, and from then on it was forever lit, and she won every award.' "
Lizzo shows no signs of stopping. The 31 year old is currently on tour, and continuously inspiring us all. Now that you can see why we love her so much, what's your favorite Lizzo moment?