One thing our good sis Lizzo is she's going to do is fearlessly change the game. Whether it's music, fashion, TV "Watch Out for the Big Grrrls," or fighting the narrative of being a plus-size woman in a world telling us to hate our bodies. YITTY has partnered with Fabletics to create shapewear, not about changing our bodies but embracing our shapes.
Lizzo posted on Instagram: "This is a dream five years in the making…. Introducing YITTY: Shapewear you can wear Underwear, Overwear, Anywhere. For Every Damn Body. 6X to Xs. Are you ready for the YITTY LIBERATION? Coming soon…"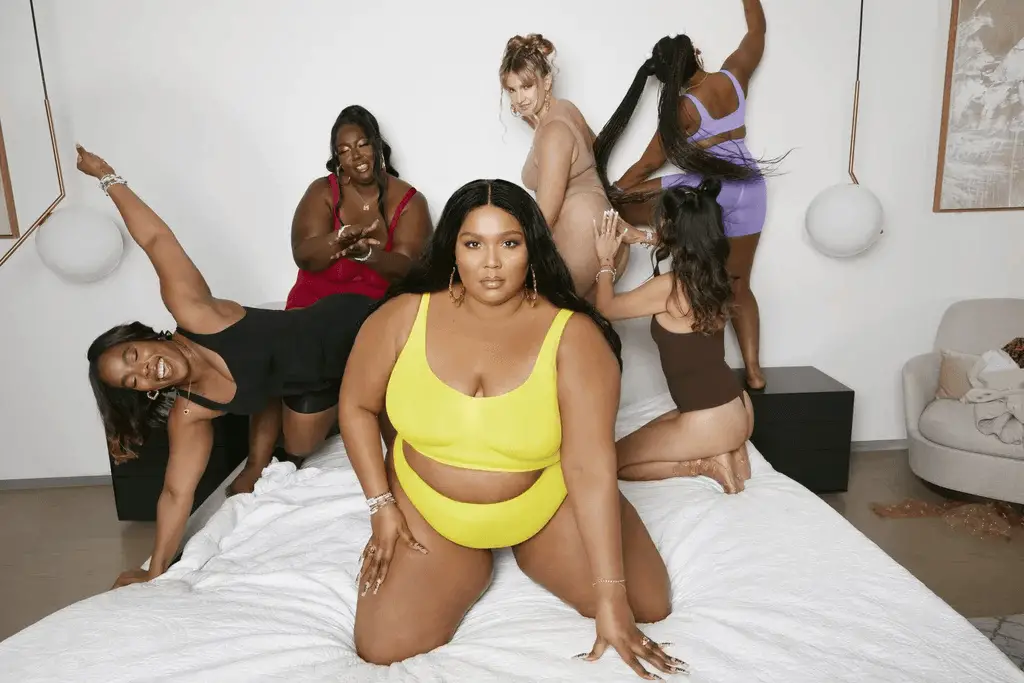 No one understands how shapewear should fit than a fellow plus-size woman. Our bodies need extra comprehension when it comes to our day-to-day struggles. We don't want anything that rolls down, feels uncomfortable, or is hard to breathe in.
Who better than Lizzo, who probably wears shapewear more than the average woman could dare to imagine. I love that she's adding high-waisted shapewear panties sometimes, we don't need the whole contraption. We need options, and we can never have too many.
Lizzo has never been afraid to celebrate her body and encourages us to do the same. Having her own shapewear collection makes so much sense. In the past, we have been told that shapewear is to hide our bumps, lumps, and "imperfections." Shapewear always seems to bring us back to hiding who we are, but Lizzo is changing that narrative.
I was tired of seeing this sad, restrictive shapewear that literally no-one wanted to wear, I had an epiphany like, 'who can actually do something about this?' I decided to take on the challenge of allowing women to feel unapologetically good about themselves again."

Lizzo
The new shapewear collection will have full body shapewear, thongs, high-waisted panties, and bras. Lizzo has stated that it is supposed to feel like a second skin.
YITTY launches on April 12.
Shapewear can definitely be worn to enhance and embrace our bodies, not hide them. So, I'm genuinely excited to support Lizzo and purchase comfortable shapewear. I am an avid wearer of shapewear, especially when it comes to fitted dresses.
Let's chat: Are you excited about YITTY? How do you feel about shapewear? Do you love it or hate it?