Lizzo knows how to make herstory. She was the first woman to headline the Bonnaroo festival in 2021. In 2020 she became the third woman rapper to top the Billboard 100 without a feature and then she later became the first Black solo R&B singer to top the charts since Rihanna's 2012 hit, Diamonds. She is no stranger to epic behavior. So of course it wasn't surprising to us when Lizzo announced last year that she was calling all big grrls to audition for her new Amazon show. Well, the time is here!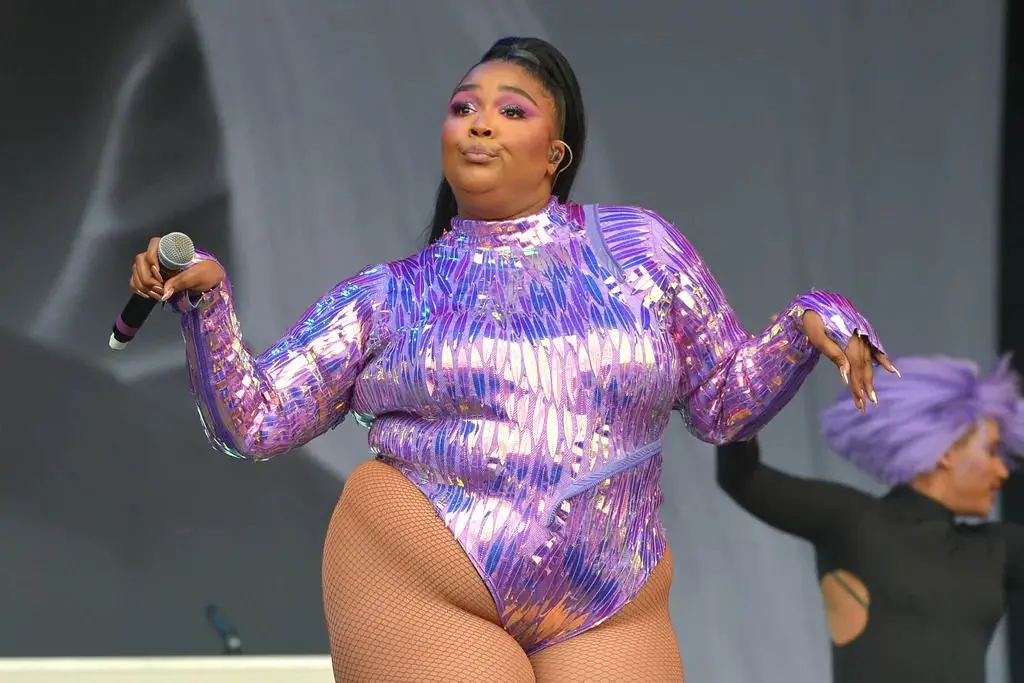 Big Grrl Dancers Get Amazon Release Date!
Recently, on February 18th, the "Rumors" singer took to Instagram with much excitement to announce the premiere date for her new Amazon Prime show, Lizzo's Watch Out for the Big Grrrls, on March 25th. Lizzo has always been clear about wanting every aspect of her performances to embody who she is. And a major piece of that is her background dancers that help to shape the stage with her. Lizzo described this show as, "the greatest moment of my career yet."
The show is produced by Makiah Green who shared she came to this experience "excited to center and celebrate BIG GRRRLS and put some respect on thick girls everywhere who are the baddest out here doing it!" Over the course of eight episodes, competitors will go through Lizzo's dance boot camp competing in different challenges along with making it through a house that comes with its own drama.
Fat girls will be on Amazon every week. Moving their bodies confidently on TV. Competing for a real opportunity – a chance to be creative and follow their dreams. Fat girls will be on tv weekly, dancing fiercely and it won't be a joke. They won't be one of 25, they won't be compared to their skinny counterparts every week, they won't be judged weekly on their size and told how many pounds they need to lose to make it in this industry. This isn't a weight-loss competition – but a competition on passion and creativity.
Body Image and Representation
Growing up as a child of creativity, I once had dreams of being a dancer – sometimes I still do. To this day, whenever I dance, I feel my most free and grounded. People have often given me what they believe to be compliments, by telling me, "you're light on your feet" which we know is shorthand for, "you move really well for a big girl." When I was younger and reality competition TV was at its peak, all I saw was big girls or industry big girls (because we all know in the industry if you're over a size 12 then you're automatically considered fat but fortunately we know better now) being judged, degraded, and treated as second class humans.
From Toccarra on America's Next Top Model, Frenchie Davis on American Idol, to Goldie on Flavor of Love the message was clear – we don't want to see big girls here. I desperately wanted to competitively dance and be on stage dancing when I was younger but no one allowed me to see that as a possibility in my body. So I danced for myself instead.
A New Day
Fortunately, it's a new day and time. While this won't be the first TV competition focused on celebrating plus size women, we can thank Mo'Nique's F.A.T Chance for that, Lizzo still continues to pave the way with the blueprint that was set out for her. Lizzo is on the hunt for new background dancers and we will be present for the whole ride!
Will you be watching Lizzo's new dance competition show?