What is the "perfect body?" If you asked a group of 10 different people that very question, it's likely you'd get 10 different answers. The reasoning behind that is simple: perfect is subjective. And that's okay.
The problem lies when standard sizing is used to dictate what is socially "okay" and what isn't. If you're above the average size, society tells us that we can't wear certain clothing. Unacceptable! I can't stress this enough — Every body type is beautiful in its very own unique way.
Yours Clothing and the Campaign
So let's talk the actual campaign! Yours Clothing is partnering up with Nottingham College's school of art along with three plus size bloggers, Laura Ferry, Kat Henry and Hollie Burgess to highlight true body positivity through life drawing!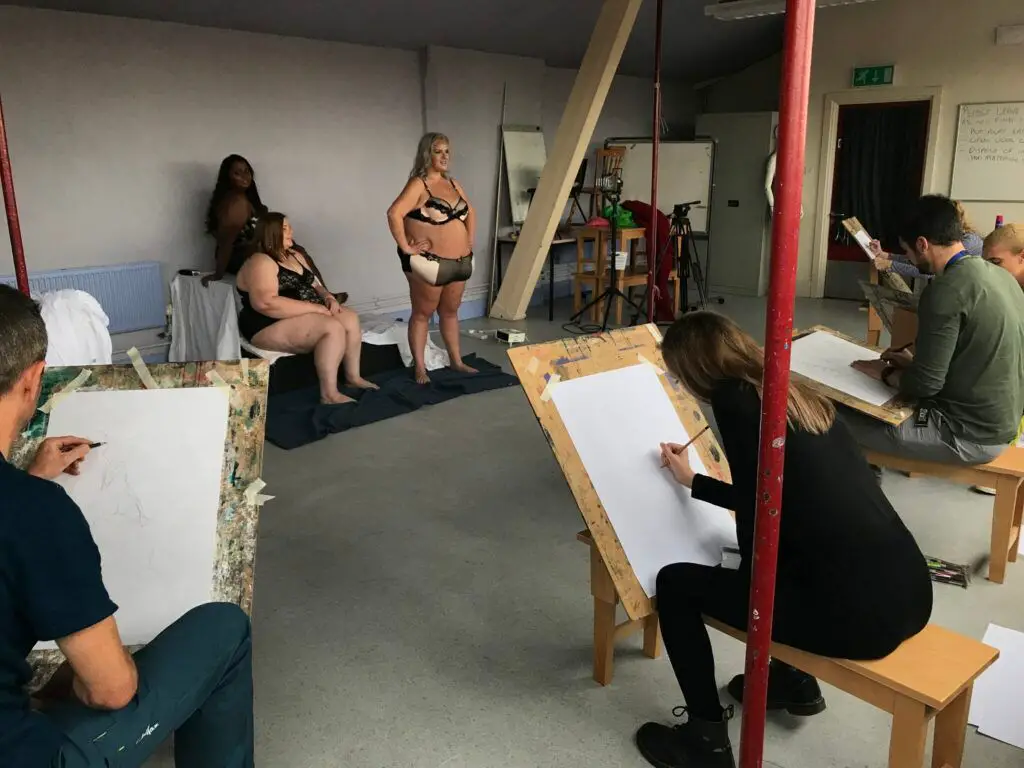 "Body positivity is about feeling comfortable in yourself regardless of who you are. As somebody who has done a lot of life drawing over the years, I've worked with people of all shapes and sizes," saidHerb Wiersma, Academy Lead at Nottingham College. "When you get in a life drawing situation, actually you drop all preconceptions that you have as your out in the world and you're down to the basics of who you are in the space, how you occupy the space and how you relate to somebody who is looking at you objectively."
Oh, and you can join the campaign, too! Because Yours Clothing believes there is "no wrong way to love your body," the brand is encouraging us to #TakeThePledge! In order to participate, post a photo of yourself (that you feel fab in!) on social media and add the hashtag, #TakeThePledge. Second, tag five of your friends that you feel are beautiful, as well!
"When we love ourselves incredible things happen…," says the campaign. Agreed, agreed, agreed!! I love this campaign so hard! Props to Yours Clothing, Nottingham College's school of art and the fab trifecta of beautiful bloggers!
So, what do you think of Yours Clothing's new campaign? Do you plan on participating via social media? Let's love up on ourselves in the comments!