It's bad enough that cis Black men and women from different backgrounds throw hate at Black women. When it's a fat, Black woman, the collective hate is stronger. And in this case? Lizzo is the target of ridiculous fatphobia and we are here to show love and support behind Lizzo.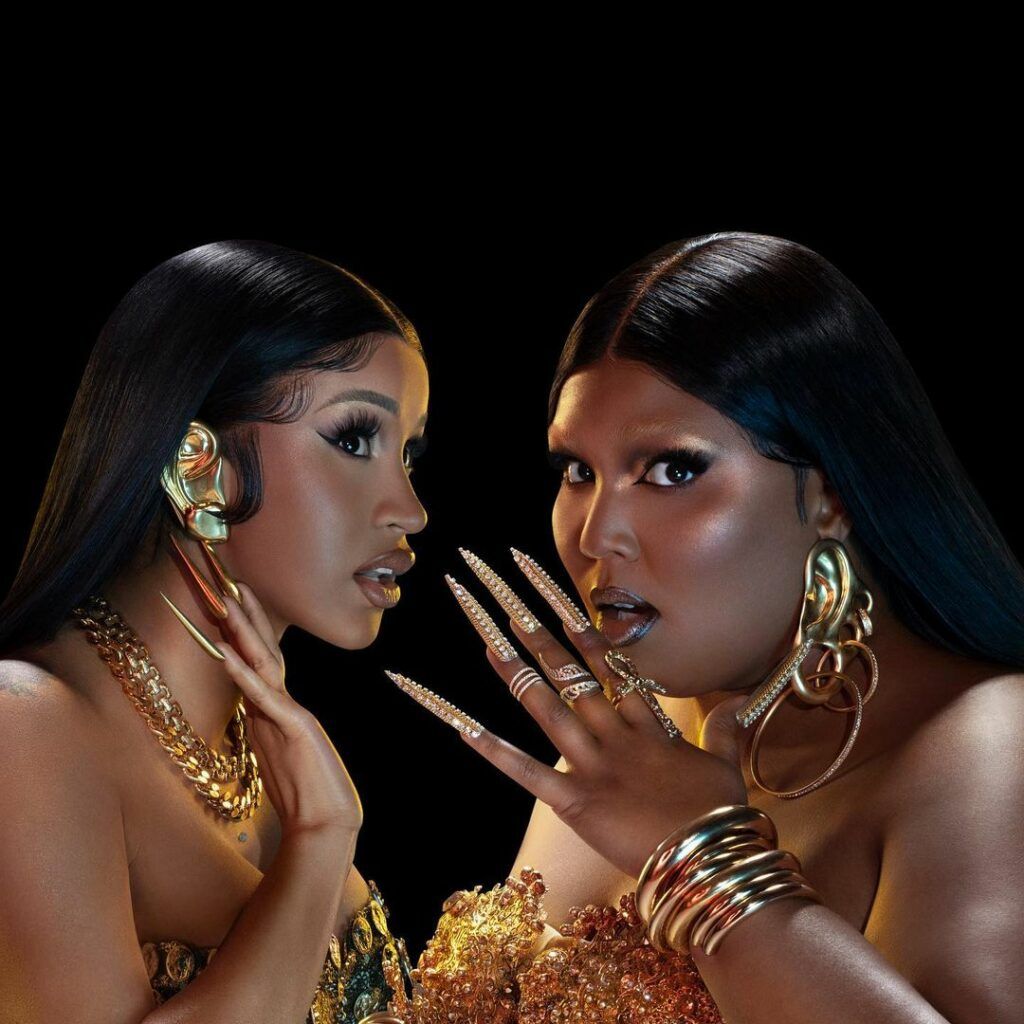 Over the weekend, on the heels of the Rumors debut, a few Twitter users decided to call out Lizzo and likened her to a Mammy. A Mammy!
The way some are trying to claim that Lizzo is a mammy shows they a) haven't done the reading and b) they are throwing shade at Lizzo, simply because she is a fat Black woman who dares to own all of herself, unapologetically. 
What are we talking about? Why this conversation?
We know and love that Lizzo is a gorgeous, talented, confident plus size, Black woman. Her singing sends chills up and down our spines. She owns every aspect of herself and from interviews, to singing, she exists as a person with depth and range, idiosyncrasies, etc.
To claim she is a mammy diminishes her existence as a human being.
Granted, a lot of celebrities have a persona in front of cameras, but that is still an aspect of their character and not to be confused with a caricature.
It's a shame some of our own are so fatphobic and resentful of a confident, plus size, Black woman who is comfortable in her body, that they will project their own prejudices onto her. 
But Let's Break This Down
Mammy Is A Caricature
The mammy character, alongside a lack of sexuality, views the white family as their family.
Films like Gone With The Wind had a mammy character. The mammy character, for white people, was a safe haven for white people and, more importantly, white women. They were older, overweight and considered "ugly" thanks to their dark skin, and were not sexual.
The mammy was the antithesis of Jezebel who was the hypersexual Black woman caricature that was a direct threat to white women because, "all Black women want is to steal white women's white men." 
The mammy character, alongside a lack of sexuality, views the white family as their family. Their white family is the priority and all others, including the mammy's actual family, is a secondary priority or nonexistent. Their life and existence is only for white people. She is the maternal caretaker and protector of the white family.
The mammy, in fiction, is terrified of being cast aside by their white family. White people love this— the portrayal of the Black person who is so happy to be part of the white family and are filled with terror at the thought of being "free". 
Lizzo Is Nobody's Mammy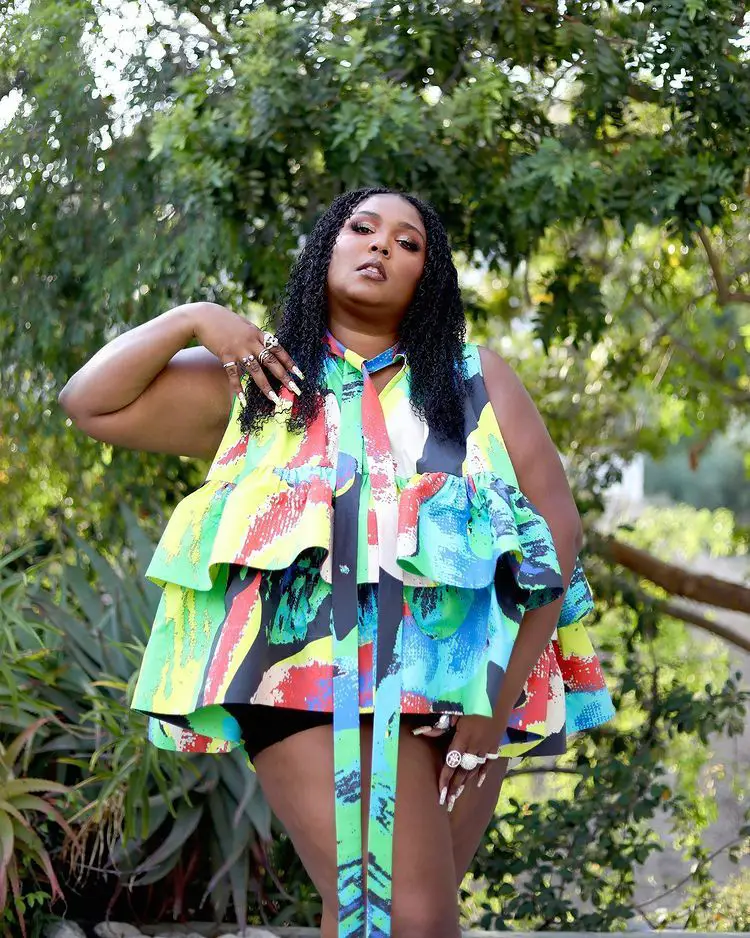 Mammies are fictional caricatures. They are fictional exaggerations crafted by white people.
Mammies characters are devoid of sexuality. From the mammy's conduct to their clothing, they are not portrayed or viewed by white people in any sexual manner. Their hair is covered, their clothing unflattering and their manner is not flirtatious.
Have they seen Lizzo's performances or music videos? She embodies confidence and sensuality. 
Mammies' priority is white people. As previously stated, mammies are fiction based on white fears. The mammy portrayal is for white people, particularly white women, comfort. The maternal Black woman—won't steal their man—will coddle them and their children and loves being a slave or servant to white families. They exist for the white gaze, white approval and as white support.
Lizzo speaks out on issues of racism and body positivity. The last thing that seems to be on Lizzo's mind is white comfort.
Why Then Claim Lizzo Is A Mammy?
Some try to claim the reason is because Lizzo is loved by white people.
No, seriously… this is what folks on Twitter are claiming.
You know who else is loved by white people?
Beyonce, Cardi B, Doja Cat, Billie Eilish, Dua Lipa, Normani and the lists goes on. Their music, like Lizzo's, creates fans from different cultural, racial and economic backgrounds.
So, why is Lizzo being labeled a mammy?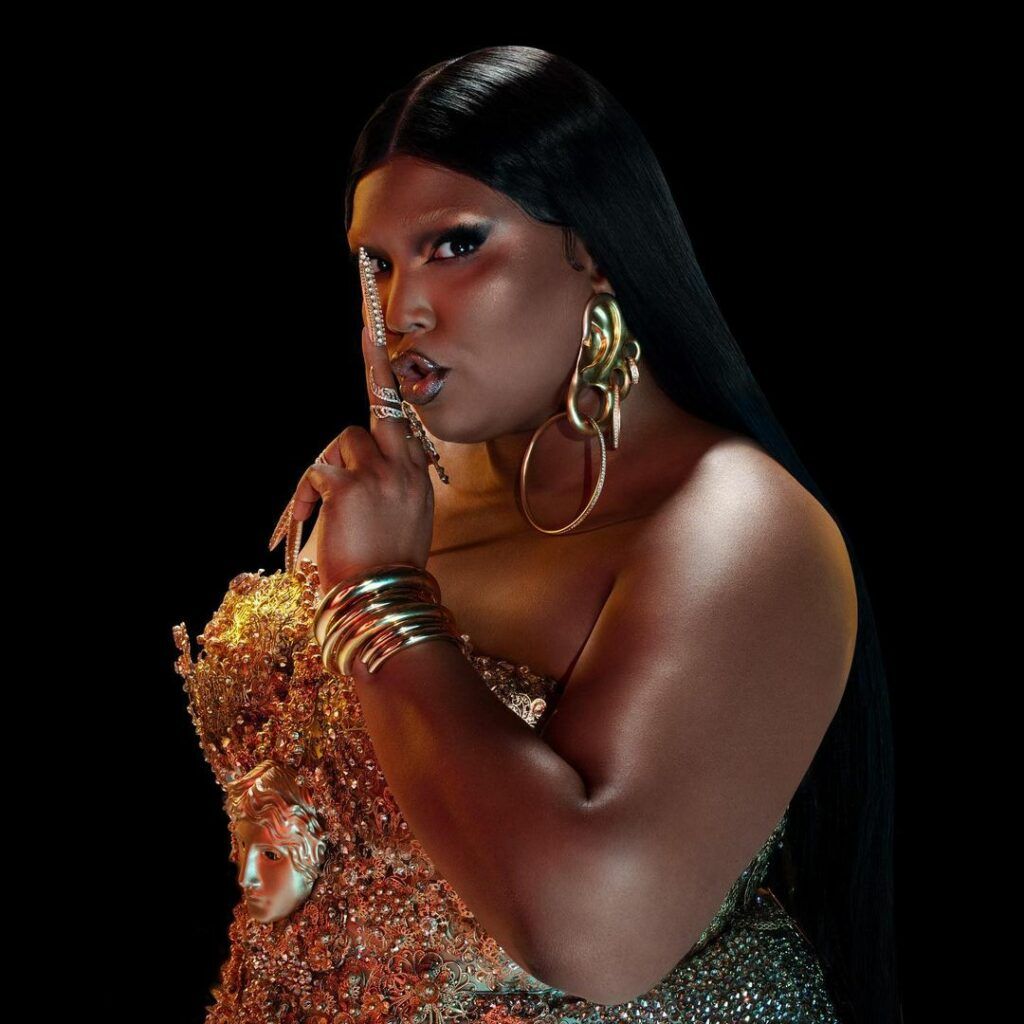 All the claims against Lizzo could fit many other performing artists. We also established that mammy's are fictional, desexualized and are for white comfort. So, if these don't apply to Lizzo, why claim Lizzo is a mammy?
Lizzo is a fat, Black woman who confidently wears a thong. 
Think about it. How dare she be confident in her fullness. How dare she be bold enough to rock a thong. How dare she exist outside the beauty norms and look amazing while doing so?
Her confidence, her moxie, her audacity to show up fully, without caring or asking for permission, is the reason there's an issue.
People are used to fat Black women receiving insults and disgust when they don't hide their bodies. But these people also want to hide or deny (I use this term loosely since they are obvious af) their fatphobia.
Few Black women have come on the scene dressing in the same kind of attire as their thinner counterparts. Most fat Black women artists are covered up. They don't wear thongs, or make a music video naked. That's for the Rihannas of the world. Her style is what set off the issue.
For fatphobic people, they look at her with an "how dare she" attitude. 
The fact that they claim it is about marketing, shows their horror and disgust with Black, confident, plus size women. Cardi B has had video after video wearing next to nothing, same as any other artist. But you notice, no one is calling them a mammy or questioning their confidence.
Lizzo does it and so it must be a "marketing mammy tactic" because it's inconceivable to them that a Black, confident, plus size woman would want to dress that way.
It's even more inconceivable that there are people who would respond favorably and love her for it. And since Lizzo is a big, Black woman, in their ignorant fatphobic eyes, the claim of mammy automatically fits.
We are Not Having That
Many fans are not having it, especially since Lizzo broke down on IG live due to the influx of senseless hate. And neither is Cardi B who took to twitter to defend Lizzo.
Keep hating on a sister, while claiming you're "not fatphobic and it's about her marketing," which is code for she isn't hiding her figure enough for your liking.
It's beautiful to see a celebrity defending Lizzo. Cardi is not about to stand on the side and watch. But more people need to speak up because there are other disgusting people such as Boyce Watkins who keeps Lizzo's name in his mouth labeling her performance "minstrel."
The fact is, that in their minds, it is unfathomable that people love Lizzo because of her looks, her voice, her smile or her talent. So they pick what makes sense to their prejudicial eyes, mammy or minstrelsy.
Caricatures such as mammy, jezebel, and sapphire are not traits only Black people possess.
The point of caricatures is to strip range and dimension from a group of people. If they're simply a character, it's not problematic when they are abused or marginalized.
Maybe instead of focusing on Lizzo living her best life, they should focus on that bitter jealousy festering inside and confront the fact that they are livid because someone they feel is undeserving of praise—due to their size—is lauded as gorgeous and sexy.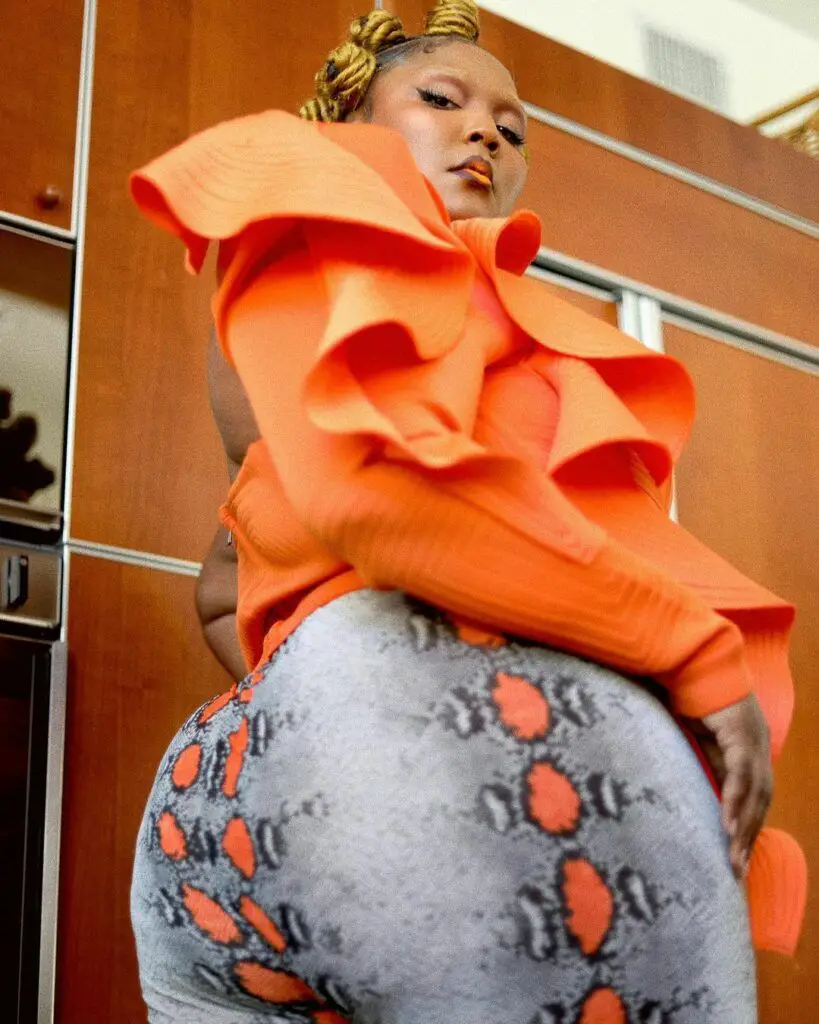 Act like Lizzo ain't the baddest… well, we know how the rest goes!