Fat shaming gave me my confidence! Sounds crazy, right? As a plus-size woman, I have heard some of the ugliest words spoken about me and my body. All harsh stereotypes that plague society.
It was no easy task walking confidently through this world as a young, black chubby girl. In the words of my mother, "you have three strikes against you: you're black, you're a woman, and you're plus size."
Unfortunately, she was right because life was not giving out any handouts to someone like me.
So how did I do it? How did I navigate through an anti-fat world and turn unflattering labels to a badge of courage?
I learned to love me, all of me. I didn't allow negative to break me. They hurt at times, but I wouldn't let people's ugly views of plus size people shape me.
Navigating in an Anti-Fat World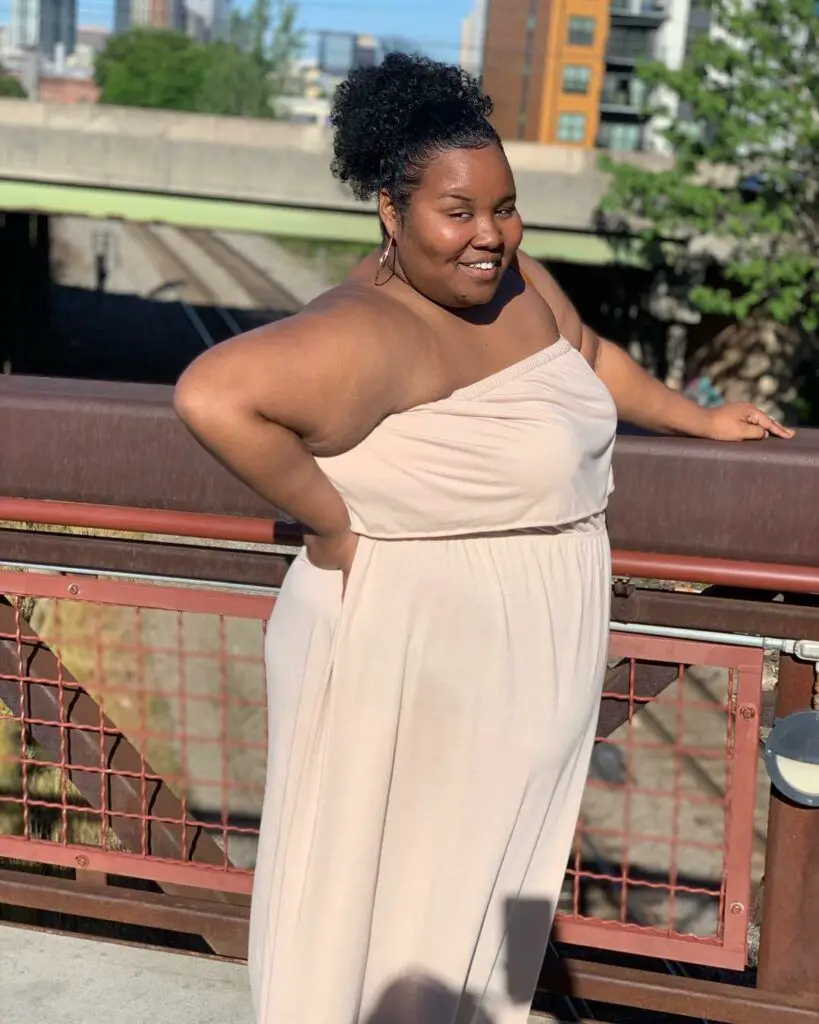 My first experience with fat shaming happened in elementary school. Kids can be so cruel at times and it can be hard to ignore them. I have heard it all, "fat girls can't be cheerleaders," "you're too fat to play tag," and etc.
I always did my best to not allow what was said affect me too much.
But no matter how much I chose to turn the other cheek, I knew I was "different." I was usually always the biggest kid in my class. My mom reminded me that "they talked about Jesus Christ" and then sprinkled in "the best way to shut someone up is to pop them in their mouth."
She was definitely a fighter, not a lover. Overlooking the "Knuck if you buck" advice, I did my best to apply her words. I also internalized that God didn't make any mistakes in me.
Other incidences would come from family members. Sometimes, I would do my back-to-school shopping with my grandparents and my grandmother made it her mission to let the entire store know my size.
"Jas, you're a 22 right? They don't usually carry sizes that big."
Initially, I would be so embarrassed and tried everything to actually get away from her in the store. The worst times would be trying on clothes, "if it doesn't fit, then you should stop eating." Not realizing that every cut in denim was not made equally.
At the time, "fat shaming" wasn't a recognized thing
But I knew how I felt anytime I went shopping with her. That feeling grew to my fear of wearing jeans because I never wanted to figure out if they actually fit.
I was the "fat family member" and it sucked. I quickly realized if I was going to endure my grandmother's antics, then why not turn it into my own? After a while, I walked into the stores confidently waiting for the comments about my size to be made.
And whenever she would state they didn't carry my size, I replied with, "Oh well. I guess it needs to be custom made for me. Where's the catalog?"
You know the catalog… where you ordered "special sizes" aka plus size clothing.
You're Pretty for a Big Girl
As I got older, the biggest issue I ran into from naysayers was in reference to boys. Girls constantly made comments like "how did someone like her pull him?" or "why did you give her your jersey, she will just stretch it out."
First of all, it is called personality and so what if I stretch out his jersey. Now, some of the boys were no better. I would deal with comments like "you're cute for a big girl."
Sir, if you don't get that WEAK mess up out of here!
As if big girls couldn't be pretty?
Society's norms really had people thinking that beauty did not come in anyone over a size 2 and it was frustrating.
So you can imagine how my world changed when I discovered Torrid. We had just moved to California and I decided to explore the local mall.
When I tell you, I could NOT contain myself when I walked into that store. You have to understand that there weren't many options for young plus size girls.
The plus size stores either catered to an older crowd or only existed through a catalog. Torrid represented girls who looked like me and their clothes were fabulous.
A big girl safe haven where I wanted my size called out. Talk about a confident boost!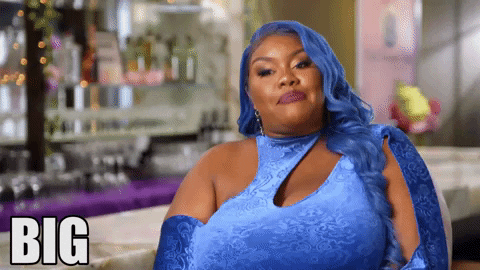 Understand that everyone's journey to "self-lovery" is different. That if you are still learning to love all of you, that is ok. I accepted a long time ago that I was fat and not to hate that word so much.
I can admit that I do not always have good days when it comes to looking in the mirror. Then I remember not to beat myself up and to continue to give myself the love I deserve.
Each day I fall in love more with every curve, roll, and stretch mark.
Where are you in your self-love journey? What was one way you overcame fat shaming? Let's discuss in comments below…