Every once in awhile, we stumble across an artist whose work with plus size fashion and style is sooo good, you gasp, ohhh and ahhhhh down their page. In this case, it was their Instagram and since it has been a minute since we have done any plus size art spotlights, I thought it would be perfect to share with you a few of our favorite looks from Daren J.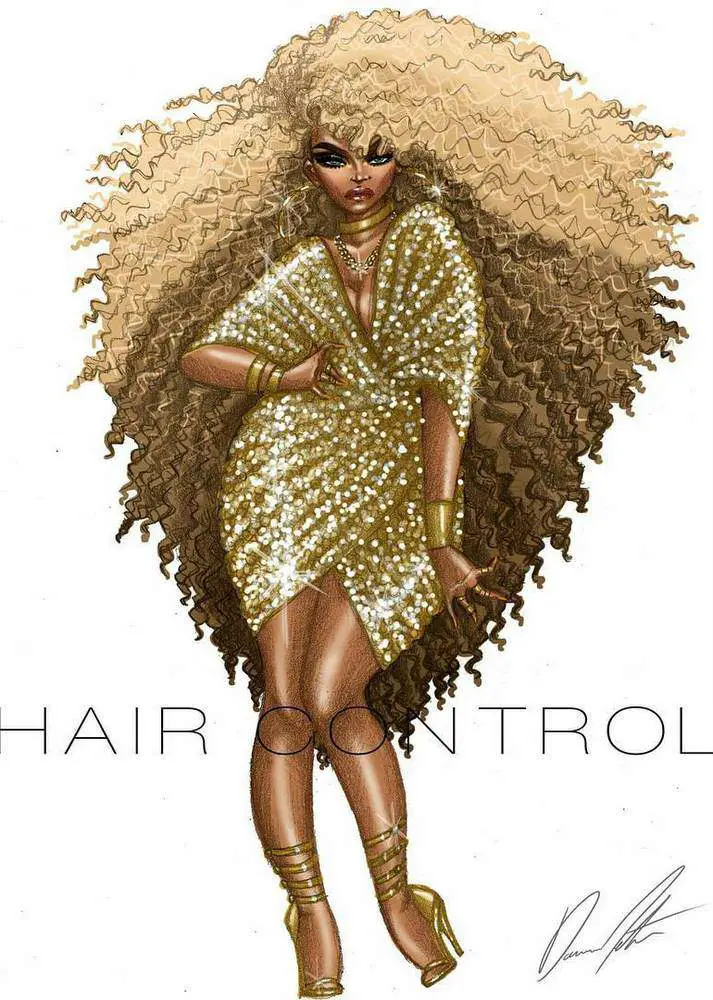 His work is extremely stylized, sexy, edgy, visually appealing. It is so damn good. While he does feature a few different plus size art collections, today, I want to show off his latest, "Plus Bohemian Babes."
Perfectly timed for the 70s trend for spring, I had to share with you a few pieces of his work that had me screaming "yaaaasssssssssss!"
A quick scroll through his page and you can see that he is in love with a few of our faves too! You know, Beyonce, Rihanna, Aaliyah, and Disney Characters!
I wish I could tell you more about the Cali born and ATL dwelling artist, but has been a feat learning anything more about him than his work! Which, hey, is amazeballs.
Let me share with you a few of my faves from his Plus Bohemian Babes collection!
Daren J: Plus Bohemian Babes Collection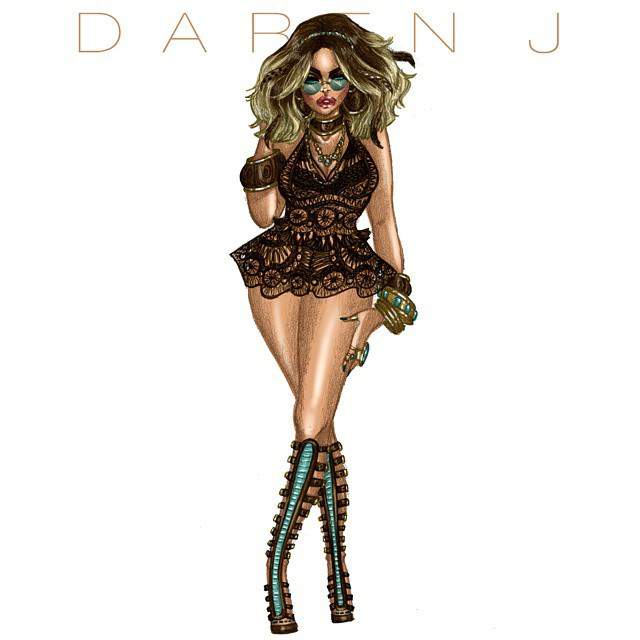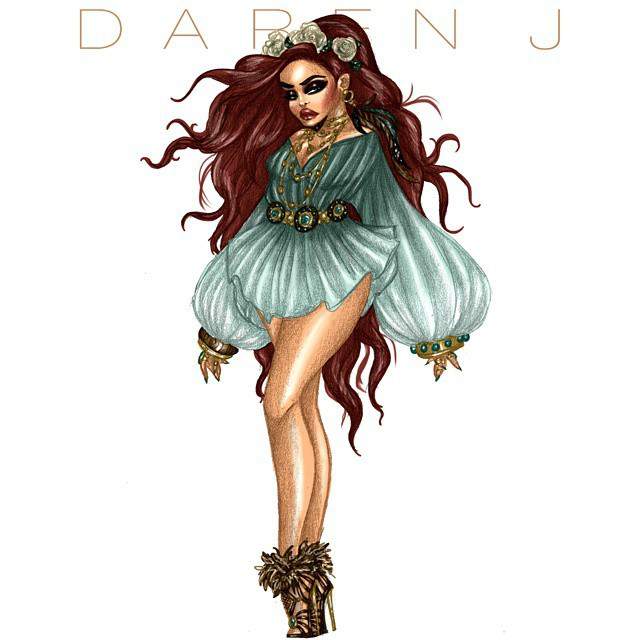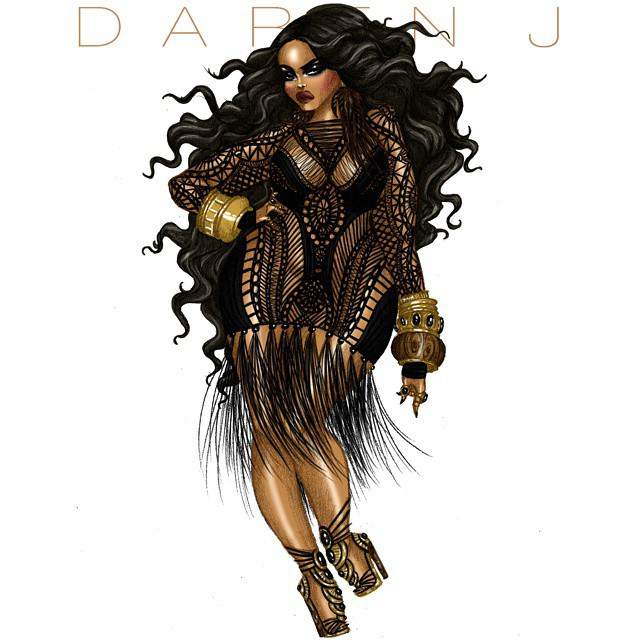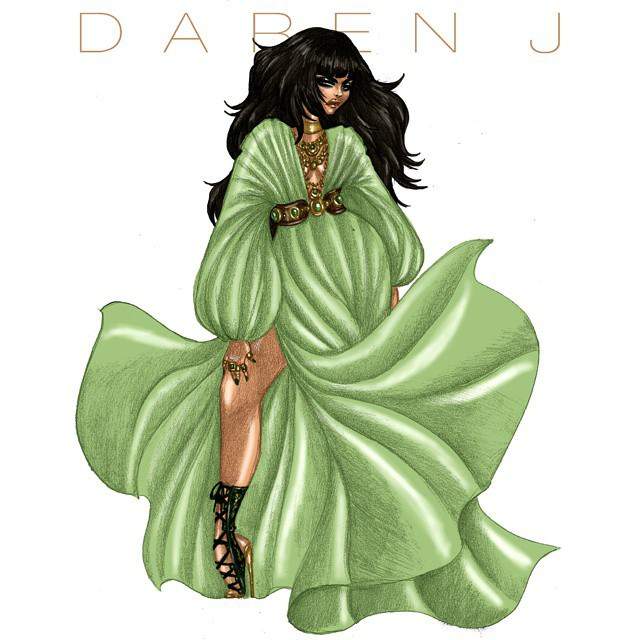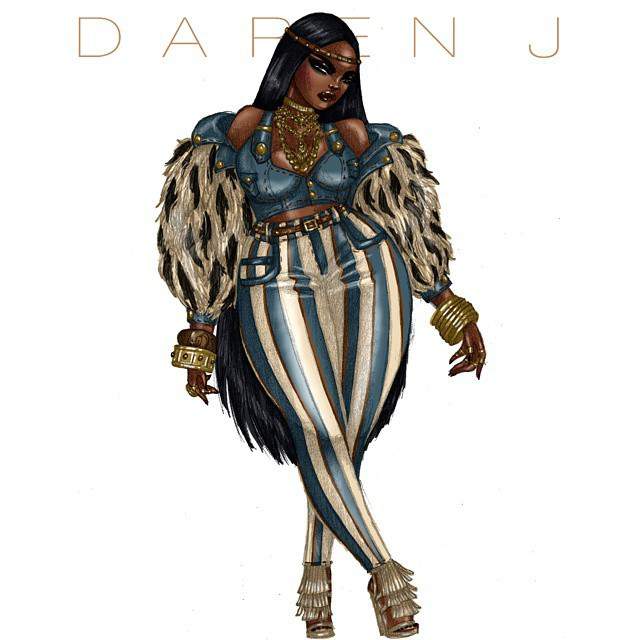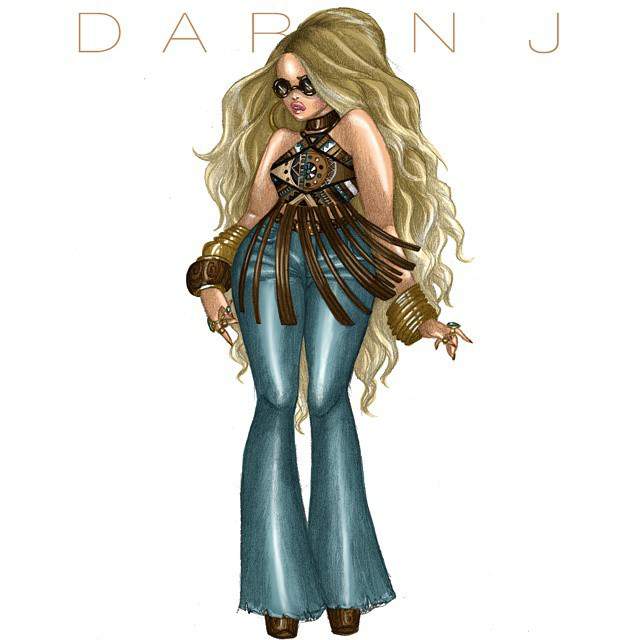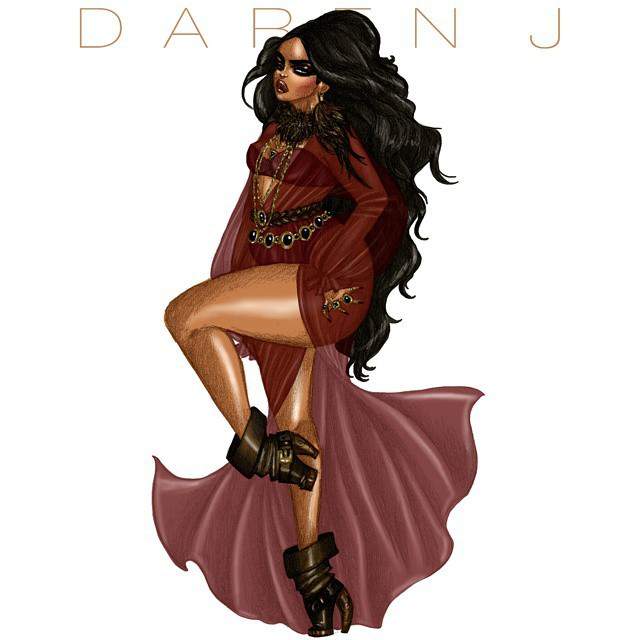 Heyyyyy Daren. Yes. I want the black lace outfit thing. Mhhmmm.
I mean… slaying. Right?
Hopefully I can find out more from and about him and share, but in the meantime, you can stalk him on Instagram at @DarenJ22 and on Tumblr at daren-the-designer-j.tumblr.com
Are we loving this high fashion illustrator? Which looks are your favorite? Let me know!