As I have been going through my own transition and personal growth, one thing that has been tugging and pulling at me more than ever has been donating my time to help and give back to my community. Last year, I had the chance to come and support this event, but this past Sunday, I had the opportunity to donate my time and passion to assist in the makeovers for three breast cancer survivors with the help of Lane Bryant and the American Cancer Society!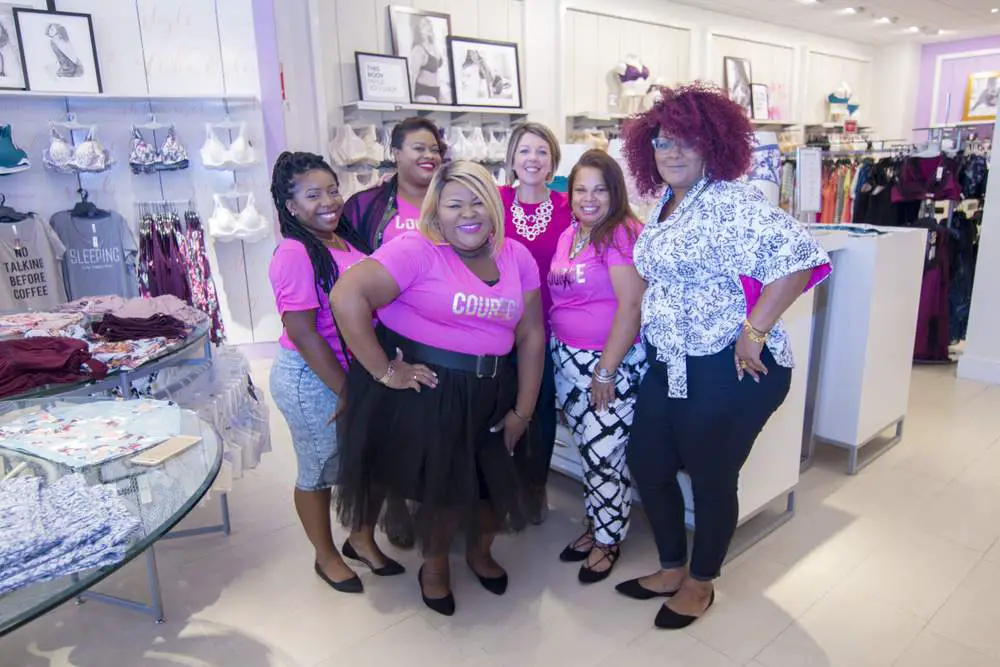 While many turn pink, I wanted to do and to be a part of something that was bigger than myself, so when Lane Bryant asked me to host the Howell Mill makeover event, I leaped at this opportunity and listen… I fought back tears the whole time! This event was an extension of the This Body Stands Strong campaign in support of Breast Cancer Awareness. Not only did this Lane Bryant Makeover event happen in Atlanta, but this event took place in nine other stores across the US!
And let me tell you… It was seriously a humbling and celebratory event!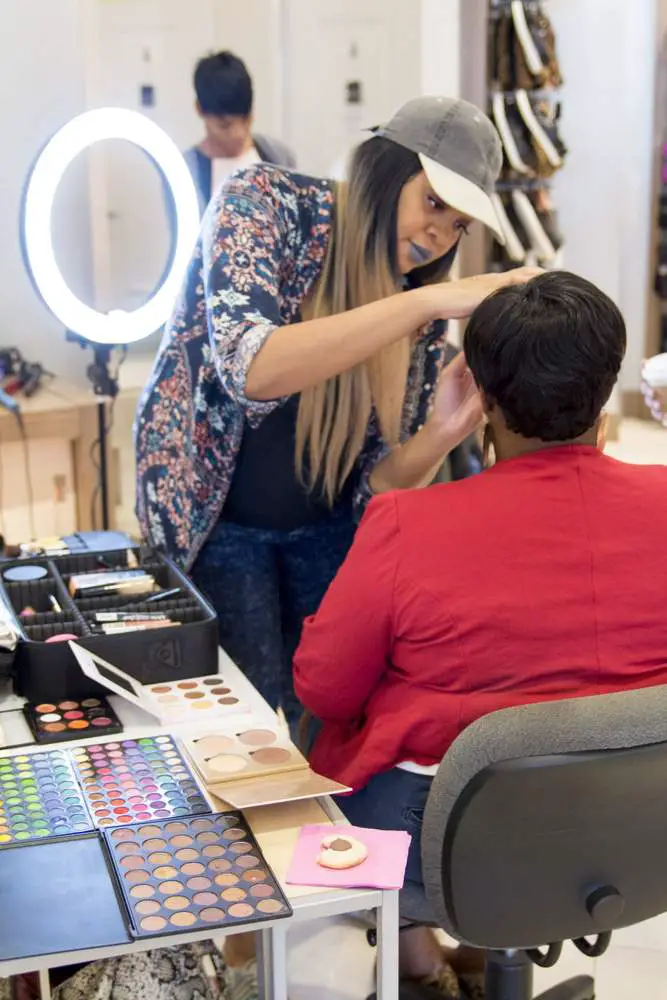 The ladies and their guests enjoyed bites while they waited their turns to get their hair hooked up by Dedra Allen and makeup done by Lina D Beauty! While they waited, I chatted with each survivor, asking questions to get a better idea of their style, goals, and wishes…
Not only did I get a chance to hear each lady's story, I also had the chance to chat up their guests (family, husband, bestie) to hear about what THEY wanted to see them in as well, to get a bigger picture of their style and story!
Once we settled on looks, it was time to play dress up! With th ehelp of these fabulous Lane Bryant employees and after about five to seven outfit changes, each lady settled upon their favorite looks! Laughter, ohhhs and ahhhs rang through the dressing room with an audience of friends, family, and representatives from the various local cancer support groups!
Meet the Survivors:
Amber
Felicia
Maria
Life is such a precious thing and this event reminded me to celebrate NOW. Live for the NOW.
As I am going and working through a few things, this event was truly an honor to be a part of as I learned soooo much from them. Their zest and zeal for life was infectious and inspiring. They are truly survivors.
I tip my (proverbial) hat to them!
I know that I will be in touch with them in the future! Thank you ladies for allowing me to assist in this and thank you Lane Bryant for thinking of me to participate!