Hey girl, hey! If comfort, versatility and minimalist are all terms to describe your style, we've got some quality news for you today. We're excited to introduce you to a new soon-to-be-fave, plus size indie clothing designer Karine Hsu.
Leaving her job in analytics behind Karine took her knowledge of plus size fashion and her passion to provide more clothing options to the plus size community. Karine created And Comfort to provide styles for women of all different sizes and body types.
Introducing Minimalism at Its Best, and comfort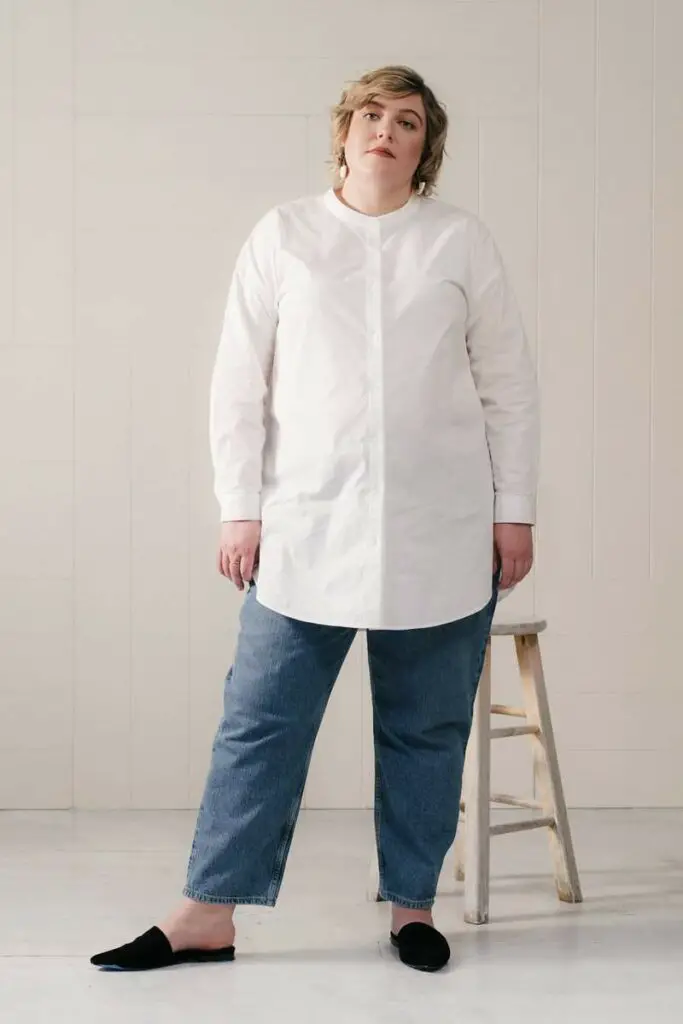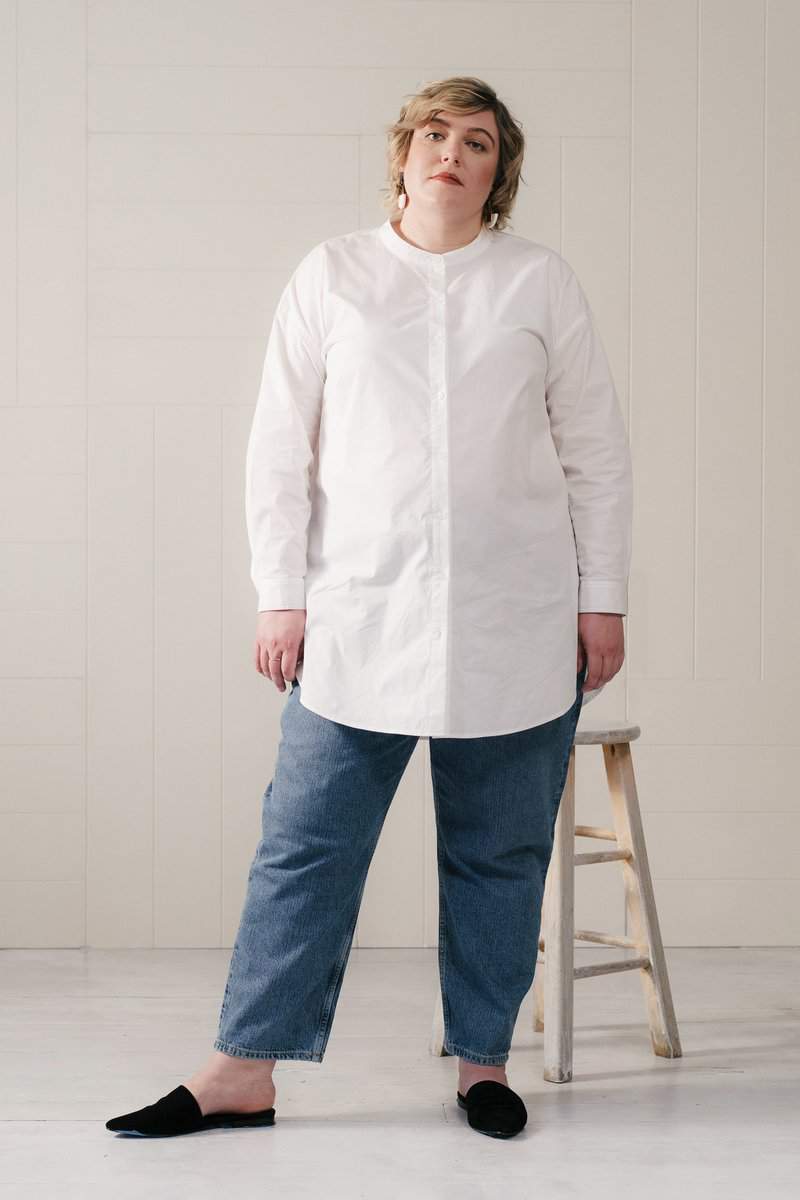 Since Karine's childhood, she saw the void over the years of clothing options for plus size women while shopping with her mom. According to Karine, shopping their local mall was one of their favorite things to do. Seeing the the need for change, Karine decided to take charge of the problem and will be launching a 4-piece capsule collection!
She took her aesthetic of streamlined structure clean lines, bringing excitement to effortless wardrobe staples in sizes 10-28! Did you catch that? Up through a size 28! Talk about inclusion, see… it can be done.
And Comfort's launch will include their 4 signature pieces:
Karine's effort of incorporating luxurious natural fibers, while testing her pieces on 18 relatable women, ranging in different body types, sizes and shapes, is showcased with her attention to detail. This makes for a simple, classic, tailored look for the plus size woman.
made from organic cotton poplin
made from lightweight pima cotton jersey
made from organic cotton poplin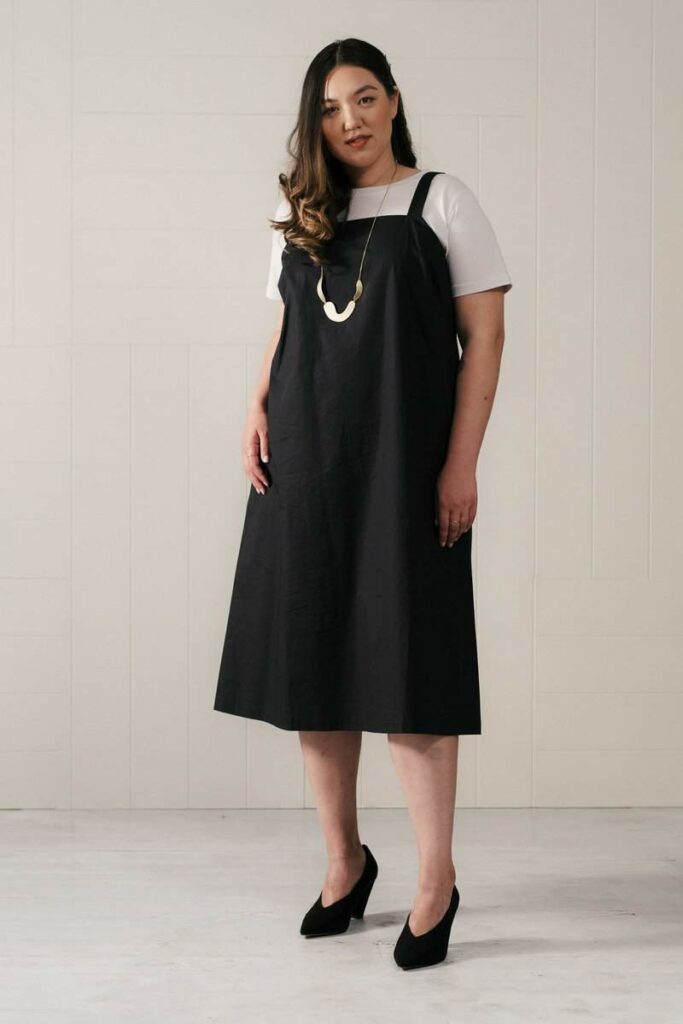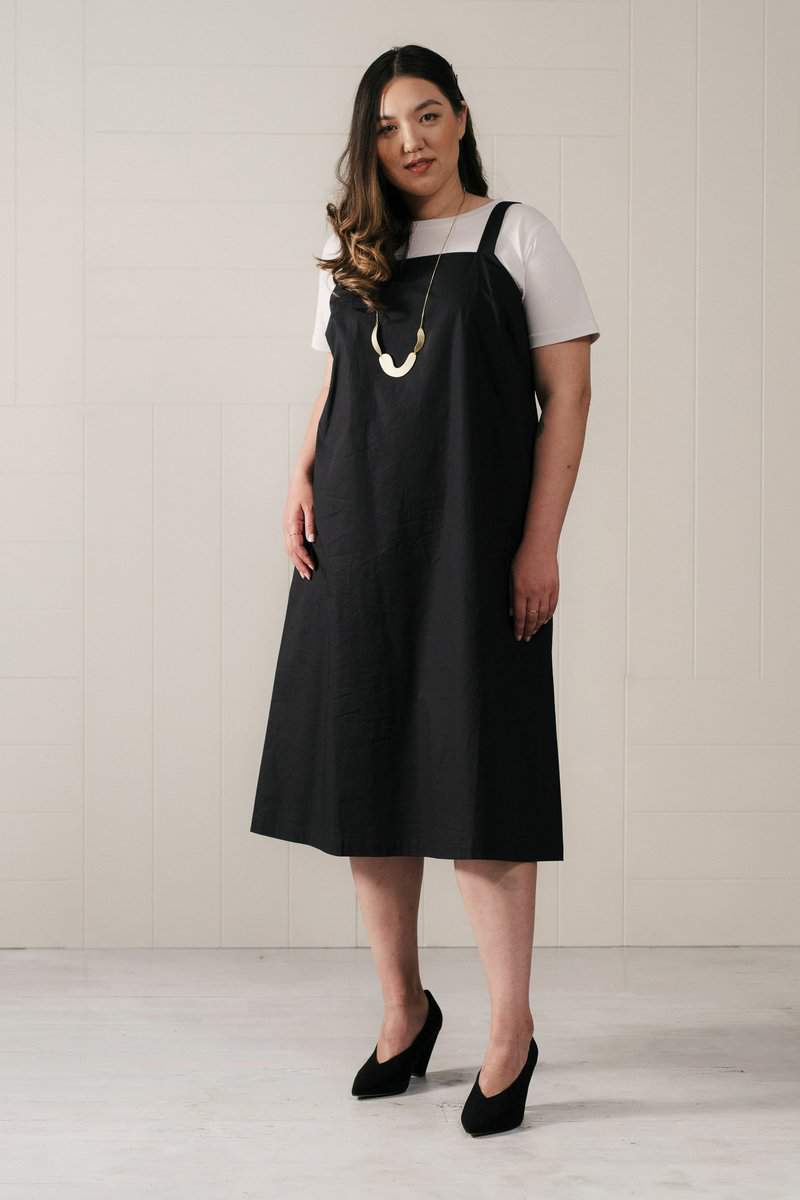 made from organic cotton poplin


We can't wait to see the full collection, with these cool and comfy pieces we're sure that Karine Hsu– And Comfort is going to become the next staple in plus size pieces.
Soooo is this look and vibe, your style?
Have you been yearning for clean lines and effortless style, with few places to shop? OR do you find it easy to shop for your style and that we are missing your favorites?