How many of you have dreamed about owning and running your own plus size boutique? Or better yet, a plus size consignment boutique? For those of you who love to thrift and shop consignment stores, but have a challenge at finding plus size thrift or consignment boutiques, then you will love today's Curvy Boss Spotlight on Adrienne Ray, the owner of Curve Conscious in Philly!
Yes, plus size consignment stores do exist! We have shared tips on plus size thrifting, shared a few places that we shop to do our thrifting, but today, we are speaking with one of the plus size thrifting experts and she has a few gems to share!
Meet Curvy Boss, Adrienne Ray of Curve Conscious Philly!
"Overall, plus size women don't think 'thrifting' or consignment stores are for them," says Adrienne Ray, founder and owner of Curve Conscious in Philadelphia. "Most thrift stores don't carry plus sizes, and if they do it's really terrible mumus."
Adrienne opened Curve Conscious, a plus size resale and consignment store, close to two years ago. Having spent most of her career in advertising, Adrienne realized she needed a change in 2015:
"I would go back and forth between corporations and private companies. I was tapped out from dealing with day-to-day microaggressions from coworkers and the politics of corporate America."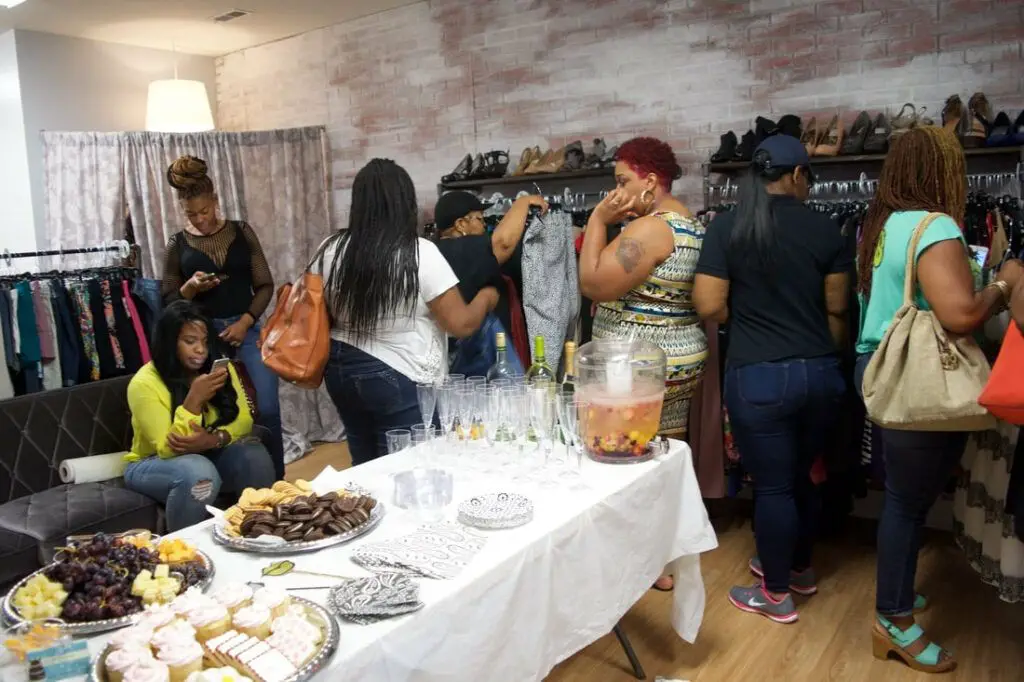 On Finding Your Passion
Adrienne knew she wanted to change careers, but she wasn't sure exactly what she wanted to do. "I thought about traveling abroad and teaching ESL, but I was really drawn to starting my own business."
Adrienne's mentors advised her to pick something she was really passionate about, and her passions eventually led to plus size resale.
"I love thrifting and consignment stores, but it would always be such a hassle for me. It's still a struggle to find plus sizes in thrift stores that are in good condition and aren't from 1996."
Adrienne knew that the options for plus consignment were slim across the US, because of a blog she and her cousin ran together.
"My cousin and I had a fashion blog, she's straight sized and plus size. We'd do challenges where we would both say, 'We have to find this type of outfit or style,' and I struggled so hard with being able to do it. I couldn't find ANYTHING. I'd go to goodwill and smaller thrift stores in Philadelphia. We went to Brooklyn, we would travel all around!" Adrienne Ray
From Idea to Grand Opening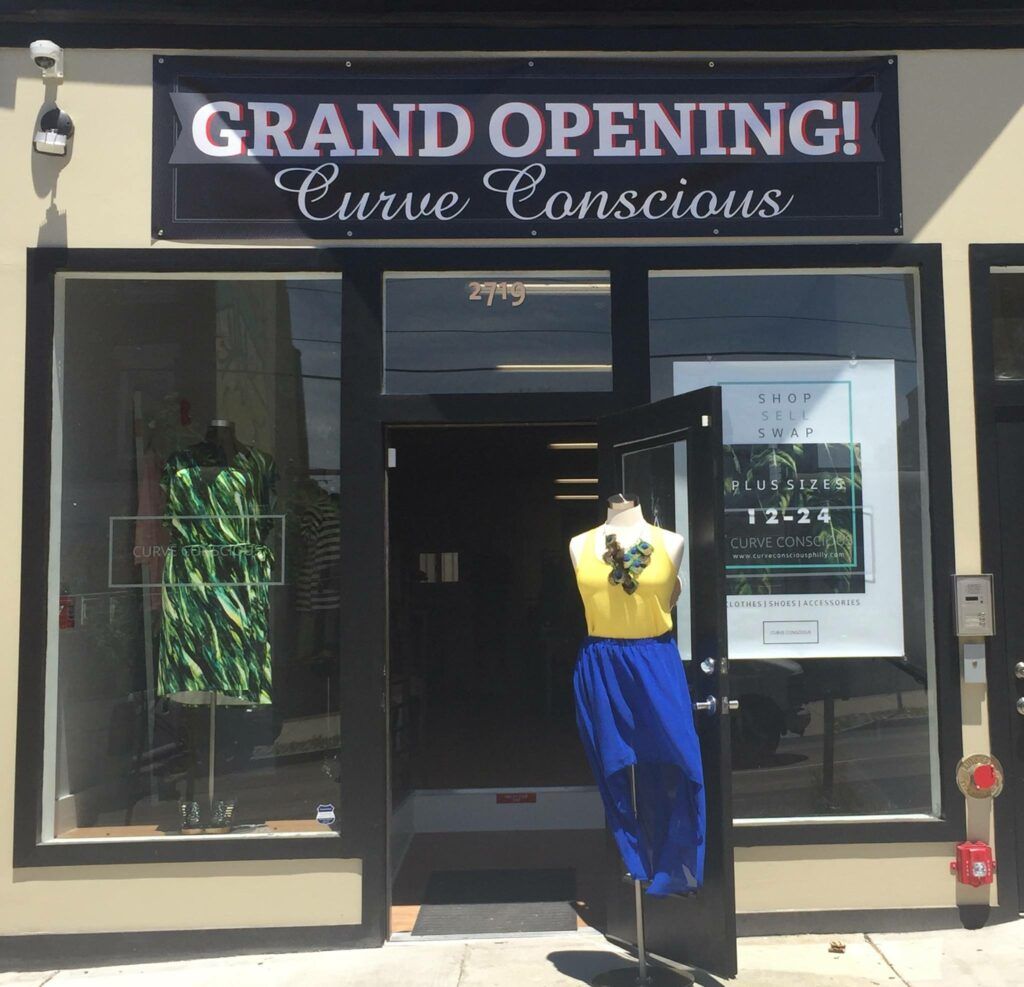 Adrienne's original goal was to open in June of 2015, but she ended up planning a year before opening the doors to Curve Conscious.
"I prepared to open the store by attending every seminar or class I could find. I took a class at a local community college, the public library, and watched a lot of webinars."
When asked what advice she would share with aspiring store owners, Adrienne had two key pieces of advice:
Save More Than You Think You Need: Most small businesses aren't profitable until the second or third year. Make sure to have done the math on saving what you need to live on, and be prepared to take on outside hustles to make ends meet.
Build Your Community: Even though there are so few options for plus-size resale, I really underestimated the time it would take people to catch on!
Adrienne also talked to other small business owners, getting insights on everything from the cost to turn utilities (around $800 USD) to a small business lawyer. "You can pay a LOT when you make mistakes, or you can pay for advice upfront and save a lot of money," she says.
"Something small business owners underestimate is the 'importance of community.' It takes a team to keep Curve Conscious going, and I'm incredibly grateful for a vocal community of big girls that support the shop!" she says.
The Use of Game Changing Social Media
Something that changed the game for Adrienne was Facebook Live and Instagram Stories.
"Facebook Lives take a lot of energy, because I curate everything. But they're a great way to connect with plus shoppers outside of Philadelphia, or shoppers who can't make it into the store."
Her biggest issue also comes from social media, interestingly enough.
"People get really upset when a dress or top is sold quickly from an Instagram post or story," she says. "I've started telling people to turn on post notifications for the shop, so they can be sure not to miss anything."
"Of course," she adds with a smile. "I can't put even a tenth of what we have onto social media. We have a great in-store selection, with brands that you want to wear, that never makes it to social. Folks need to come in-store for the full offering."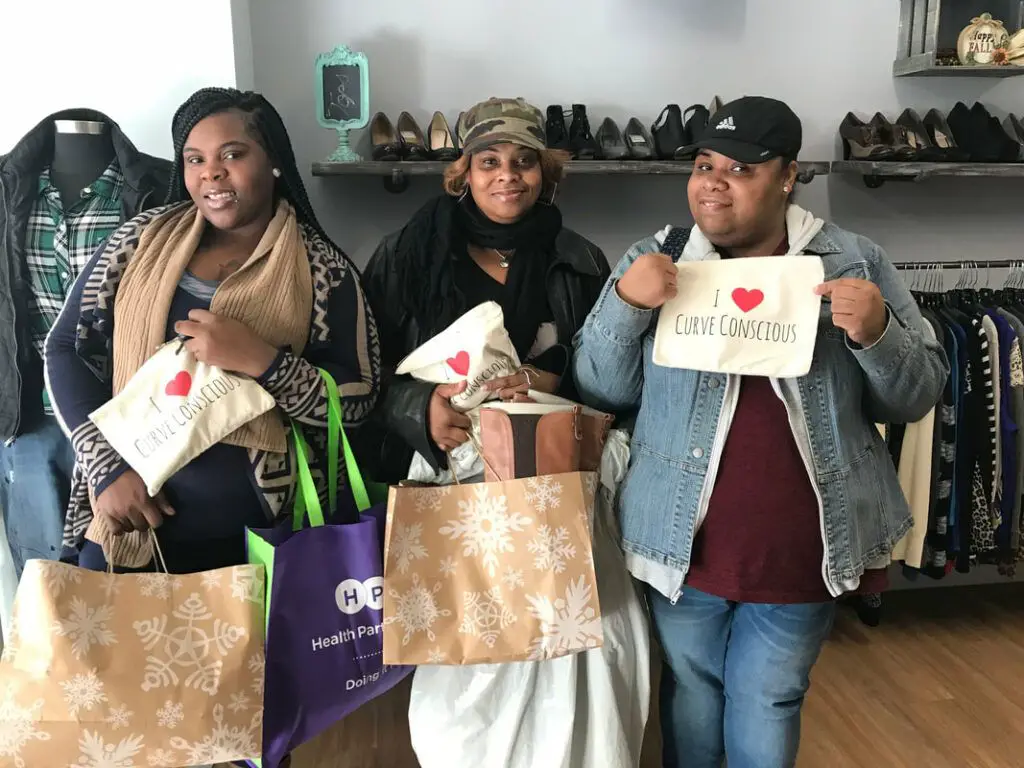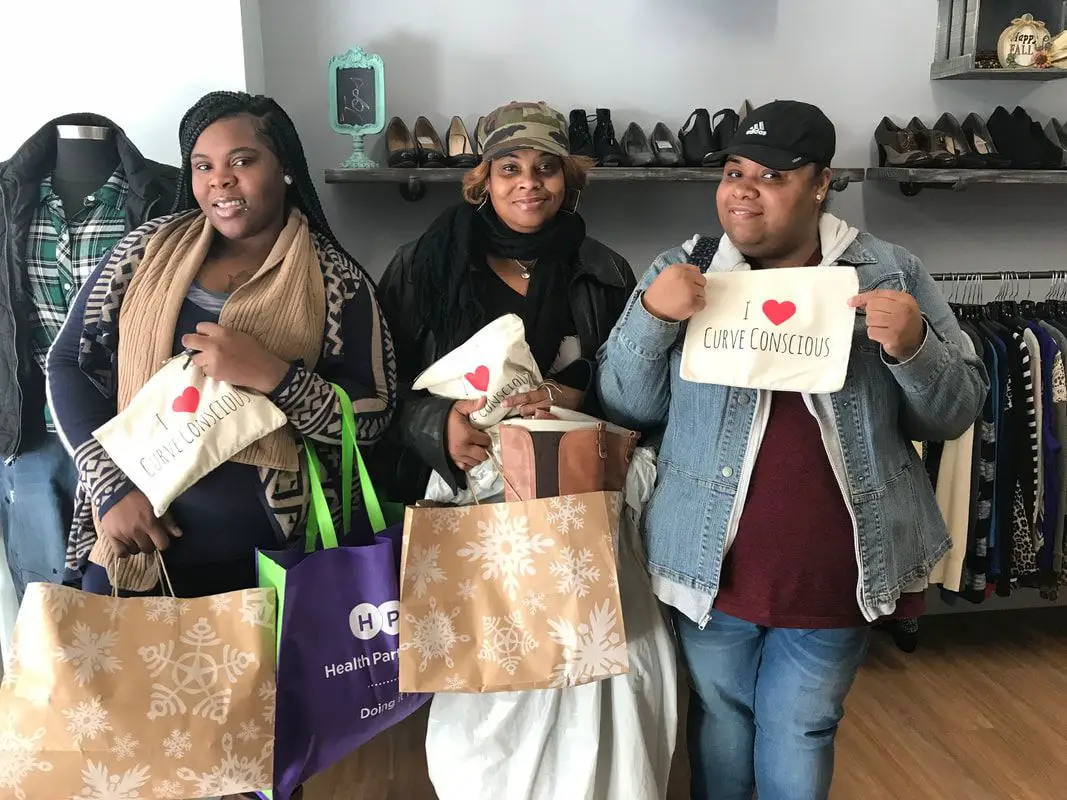 Find out more about our curvy boss and her plus size consignment shop at CurveConsciousPhilly.com
Do you shop plus size consignment? What's the best deal you've gotten?
Let us know in the comments!
Want to be featured, make sure to contact us to be featured in our series! We are looking for a few badass plus size business owners, changemakers, and those outside of the plus size blogging and plus size modeling world who are making an impact in their community!