Torrid is no stranger to partnering with iconic cartoon characters. It's latest cartoon collection gave us vixen realness when the fastest-growing plus size fashion brand in America teamed up with Betty Boop. Now, Torrid is greeting the most popular little girl in the world — Hello Kitty! You've seen Hello Kitty plastered all over clothing, notebooks, stickers, greeting cards, technology, phone cases and beyond. Of course Torrid would want a bite of this brand for our curvy kittens!
Hello Kitty X Torrid Collection
Made for women sizes 10 to 30, the Hello Kitty collection is a nice mixture of casual chic and athleisure. The collection ranges from girly flowy tops to comfy windbreakers. That tennis dress is adorable and the active joggers are on trend.
The accessories are super cute, too! Torrid even came up with a cool way to rock the famous Hello Kitty bow — attached on a cap! You can run your errands and look casually cute while doing so. And you can't miss the colorful statement socks!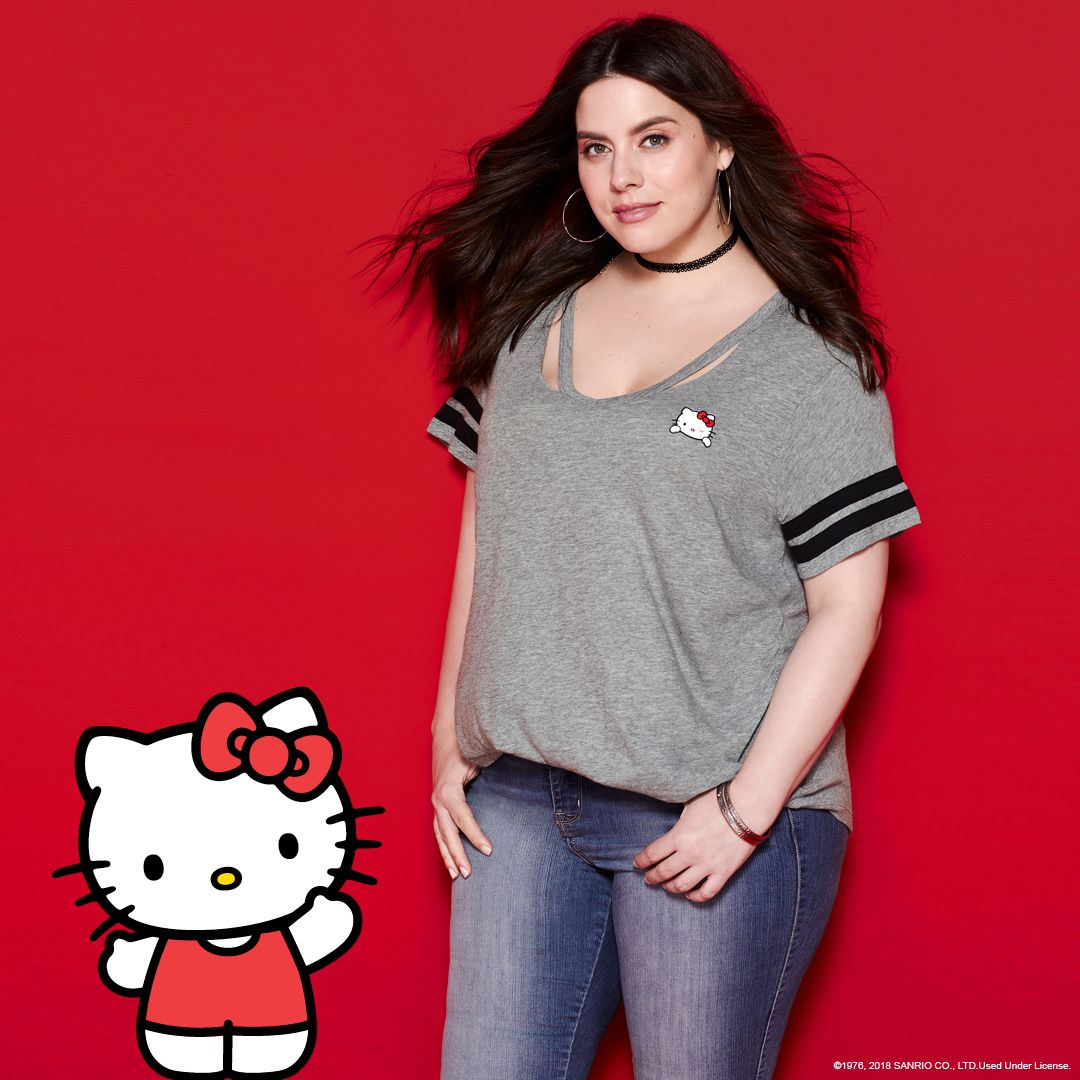 Y'all. They even have Hello Kitty lingerie! Not in the "oh I'm about to be a sexy kitten" type of lingerie but there are definitely bras and panties! The boy short panties are probably my favorite! The popular Japanese brand's collection offers a different variety of colors and prints and they are perfect for lounging around the house with peek-a-boo cheeks.
There may not be a lot of versatile styles to choose from, but this one is especially for the Hello Kitty fans who are a fan of the brand and are also super chill. And it makes sense — cartoon brands are usually plastered all over pajama sets and other types of loungewear.
Shop the Torrid x Hello Kitty collection exclusively at Torrid.com while supplies last! Remember, this one is limited edition!
Where our Hello Kitty fans at?! We know y'all love to get all the paraphernalia you can get your hands on, so get into this, too! What pieces do you have your eyes on? Let's have some feline fun in the comments!