I invited the lovely Ashe Mischief from Dramatis Personae over to share a gem she found! Being a NOLA fashion blogger and one of the uber smart and talented contributors to (Independent Fashion Bloggers (@IFB)), I had to get her over here to share some of her jewels in plus size fashion! And that she did! Please take a read- especially if you LOVE vintage!
Marie Denee and I have been chatting about a guest post for The Curvy Fashionista for a long time–so when one of my favorite New Orleans designers & shops began to expand their line to plus sizes, I can't help but share my NOLA pride!
As a long time fan of Trashy Diva, I have a closet full of their beautiful silk dresses. Sadly, all in a size 14, which I can't wear anymore. Being just outside their size 18, too, I always think, "One day I'll fit back in to my Trashy Diva dresses."
For the longest time, Trashy Diva carried up to sizes 14, before expanding to carry many size 16s and 18s in their shop. (I'd reckon many, if not most, of the dresses now go up to 18 as the standard). I was thrilled this past year when they began to sell select styles & patterns going up to a size 24.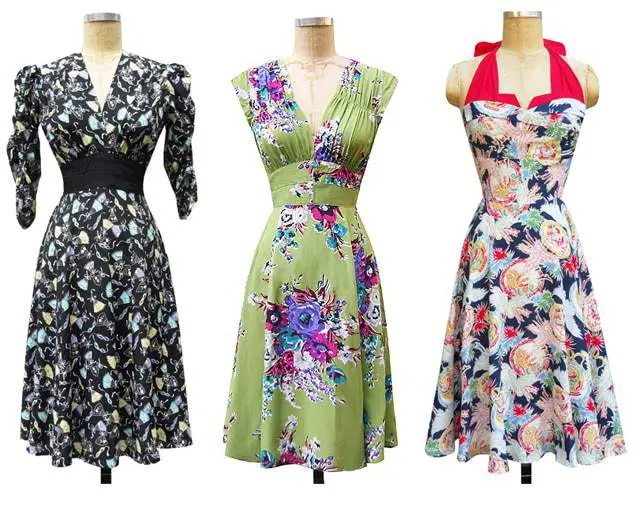 The 3 dresses currently available up to size 24: the Rosalind Dress in the Mardi Gras print; the1940s Dress, with sleeves, in their Olivine print; the Trixie Dress in their new Pearl Harbor print.
One of my favorite things about their gowns is how feminine & flirty I feel in their dresses… they're cut to accentuate a girl's curves, and they flatter my plus-sized body just as well as my straight-sized girl friends.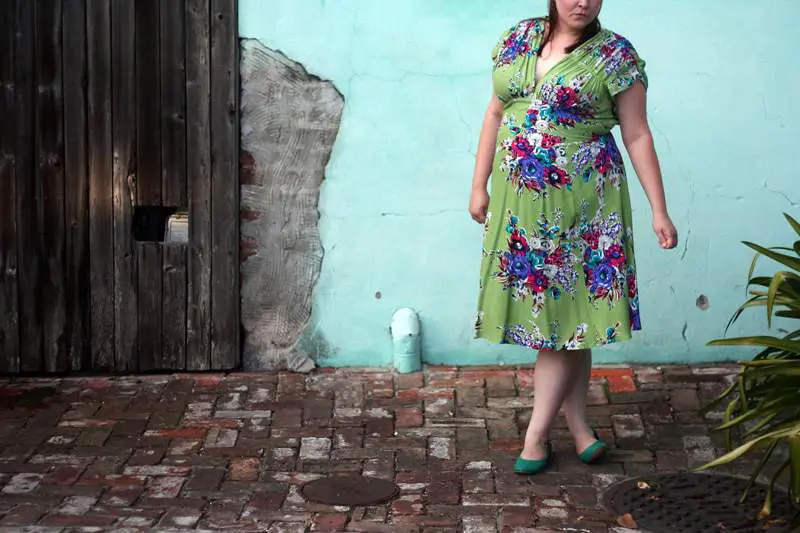 Over the years, I've sometimes balked at the prices (especially when I was a poor college student wanting fancy clothes). My best pal Mallory and I were recently chatting about them, and how high a quality of clothes they really are. $132 for a Rayon dress may seem like a lot, but every time I buy a dress from them, I realize it's a dress that I'm going to own for the rest of my life. No fast fashion here!
Many of the patterns and designs by owner & designer Candice Gwinn are based off of vintage pieces and then tweaked for a modern shape and style. You can see her vintage inspiration, her love of Japanese culture, and her New Orleans lifestyle in all aspects of the shop.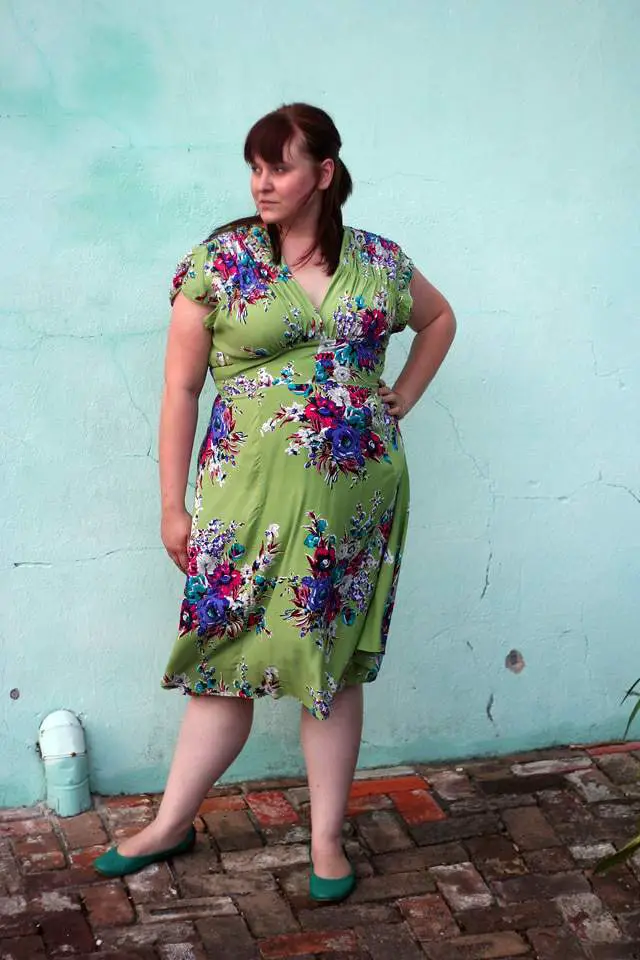 I'm all for supporting local designers who are branching out to ensure ALL women have access to beautiful, high quality clothing. If you're a fan of what they're producing, be sure to check out Trashy Diva. Email Candice and let her know how much you love that she's branching out in to plus-sizes, and if you can, buy! Support all businesses that want to make women feel beautiful at all sizes.
To read more about my thoughts on the Trashy Diva Olivine dress and how the plus-size pieces fit, check out my review.
Are you a fan of Vintage? What did you think of Trashy Diva?