I have LONG been a fan of Tru Diva and even more since her break from her hiatus when she debuted at Full Figured Fashion Week. She is not a brand NEW plus size designer, she has been serving us plus size fashion as an independent designer for quite some time.  I was sooo excited to see her back doing her thing at FFFWeek, that I bought an item STRAIGHT from the runway. Today, I am more than excited to share with you the latest from Veronica, the Tru Diva Mocha Collection!
And it is for SALE NOW!
Playing around with fancy knits and textured fabrics in warm "Mocha" hues, the collection gives us a few items to make a statement with and to update our wardrobe in- amazingly! Modeled by the fabulous GriselAngel, this collection offers up five items- a few I need immediately.
Please take a Look: The Tru Diva Designs Mocha Collection
Tru Diva Designs Mocha Jasmine Jumpsuit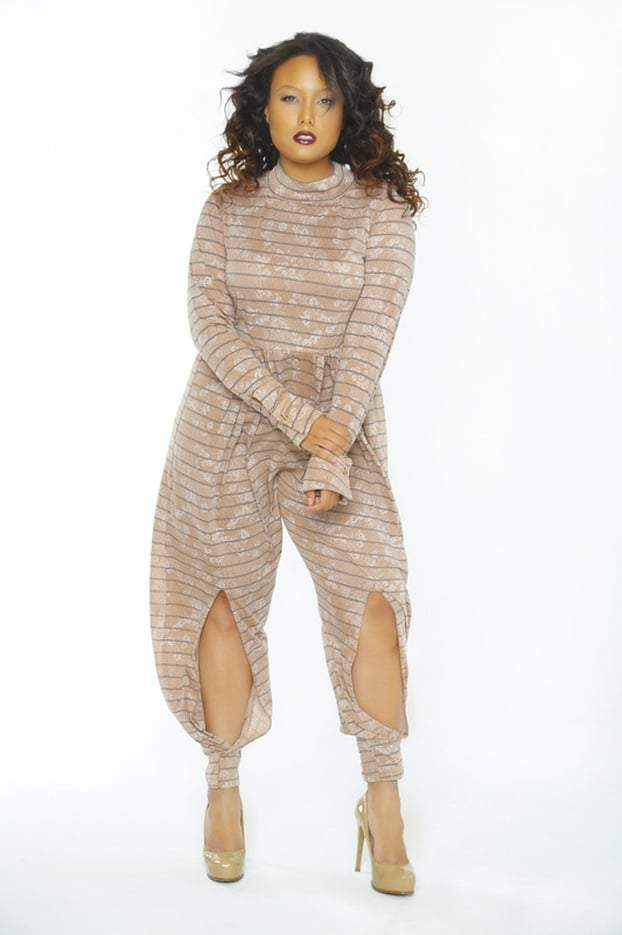 Tru Diva Designs Mocha Jazzee Jumpsuit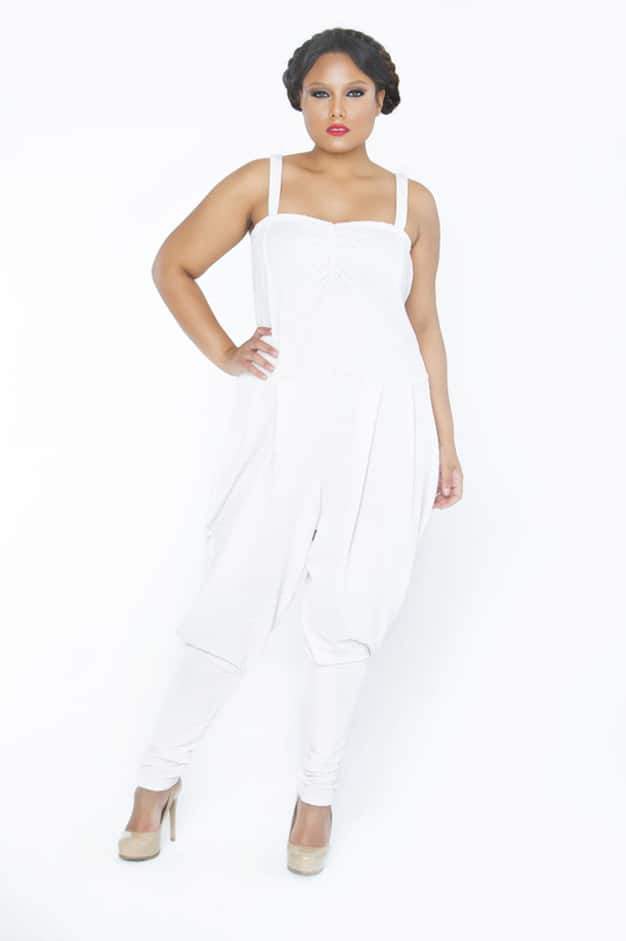 Tru Diva Designs Mocha Carmela Dress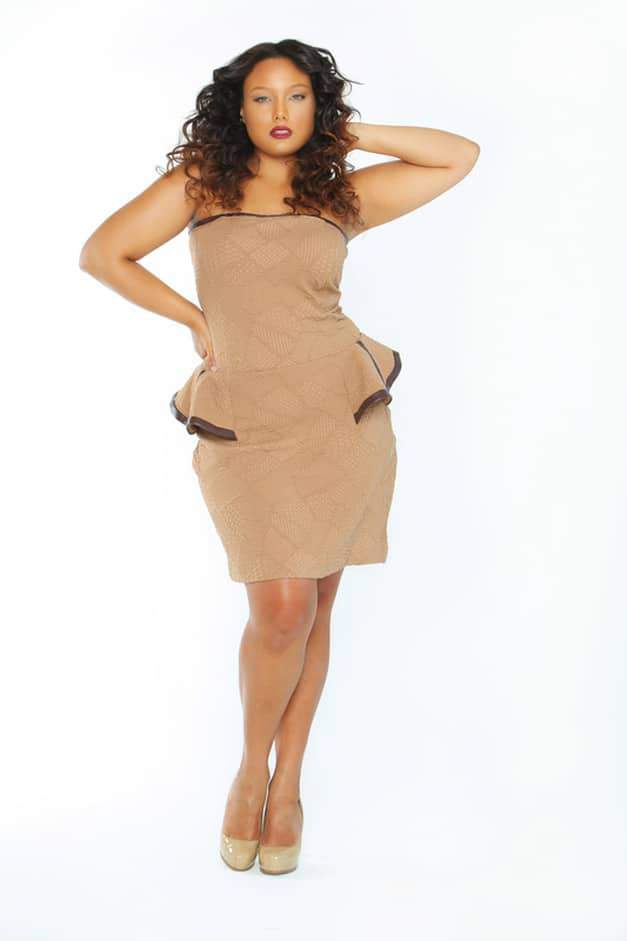 Tru Diva Designs Mocha Eve Jacket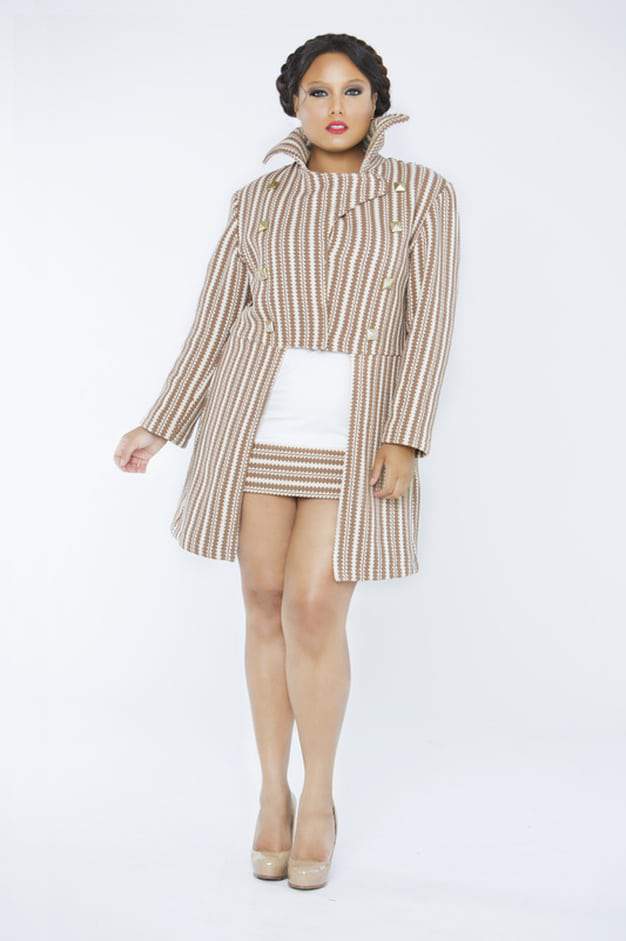 Tru Diva Designs Mocha Evelyn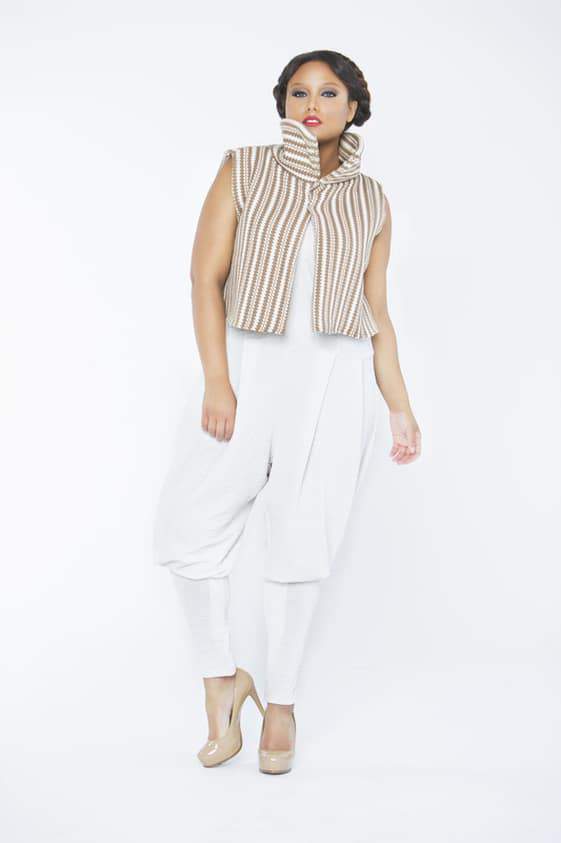 Are you familiar with Tru Diva?
"TRU DIVA DESIGNS by VERONICA L. is a plus- sized womenswear collection inspired by the beauty of "Real Curves." With myriad fashion for the plus sized woman, TRU DIVA is the-epitome of on trend sophistication, style, and confidence."
Ranging from $125-$350, TRU Diva is a contemporary collection that definitely is signature to Veronica's style- from a size 12-24 and I am here for it! ALL OF IT.
You can shop the Mocha Collection NOW, at Tru Diva!
While you are there, make sure you check out a few of her older items too! There are some gems there as well! ALSO, like Tru Diva on Facebook!
Which items are your favorite? Do you remember this collection and designer? Are you a fan? Let me know!