In the conversation about an environmentally friendly consumer industry, sustainable fashion is one of the hottest topics. Just like everything else, plus size consumers deserve to be a part of the same conversation. And guess what? There is one brand that is inviting us to the conversation! Meet high-end contemporary brand, Mara Hoffman who recently launched an extended sizes collection.
"With time, we realized that we are always at the beginning – there is always something new to discover and a challenge to tackle. We will continue to set goals to achieve greater levels of sustainability." Mara Hoffman
After she graduated from Parsons School of Design in NYC, Mara Hoffman launched her eponymous label. This luxury brand has decided to enter the world of inclusion by extending their sizing and extending sustainable plus size fashion to us! At the top of 2015, the Mara Hoffman brand made pointed steps and measures to bring sustainability to their brand, through every step of production, and this now includes plus sizes!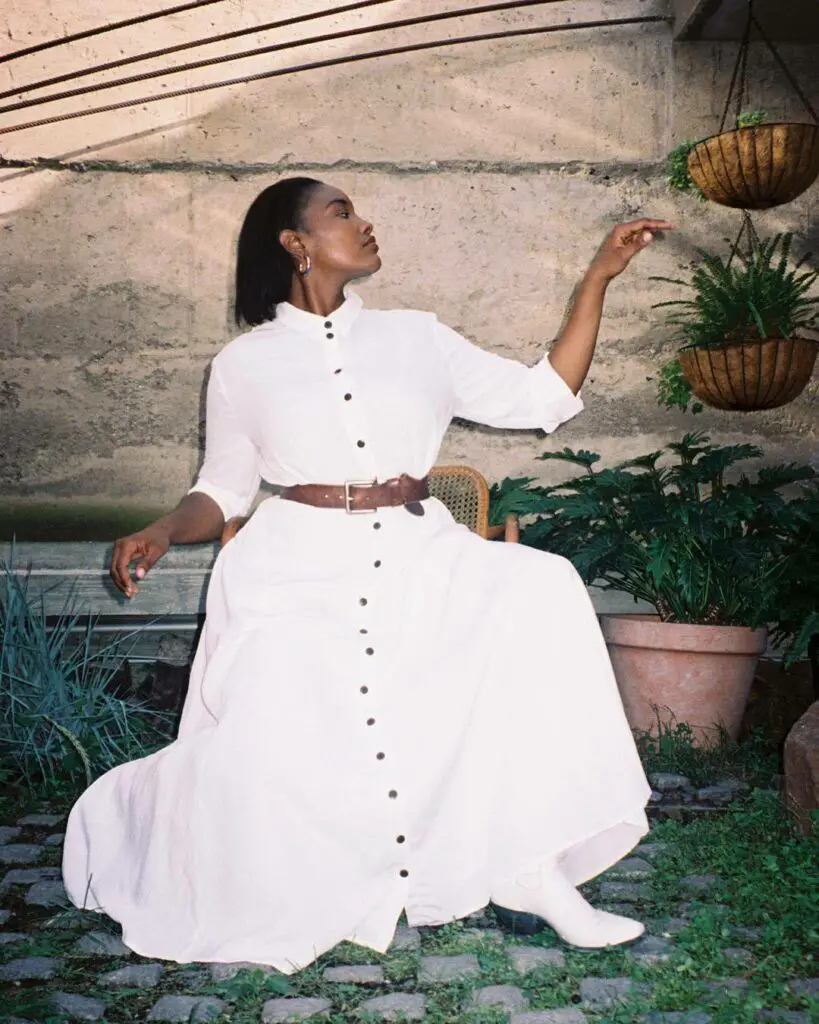 Mara Hoffman's products are made of sustainable materials through environmentally friendly processes and production that you can learn about on their site. Not only do we get sophistication and style, but sustainable, functional, and high quality fashion!
Mara Hoffman Introduces Extended Sizing
For her latest collection and launch of her extended sizes, Mara Hoffman serves up monochromatic sophistication, colorful silhouettes, and bold print pieces. This speaks to the bold, confident, and discerning plus size woman who is looking for a little something more.
Each piece looks extremely comfortable, yet also timelessly stylish!
The extended size launch features 10 items at the moment, which is a good start. What we hope to see for the future is an even bigger extension of sizes (at least up through a 24), other types of lifestyle options (like incorporating their swimwear into their extended sizes) and expanding their inclusion within its current collections.
The extended sizes range from 14-20 and prices range from $300 – $500. Of all the current options, I think I'm loving the Anya Dress the best!
Ohhh and there's also free domestic shipping, for orders over $300.
You can shop the extended size line at MaraHoffman.com!
Ladies what do you think about Mara Hoffman's extended size launch? The Mara Hoffman collection features chic looks that give us fashion, form, and function, from an elevated space…
Do you have any fave pieces?
Are you into sustainable fashion?