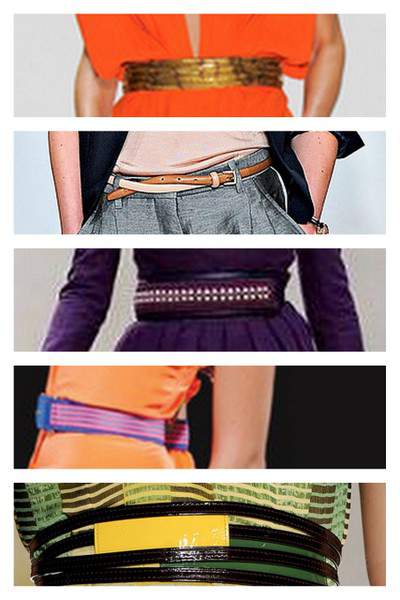 With no elastic, stretch, faux look of a belt. Give me leather (real or fake), embellished, dramatic, bold colored, interestingly hued, plus size belt that I can rock out with.
Seriously.
Where are the plus size belts?
The ones for your jeans, the ones for the tailored shorts for summer, the ones that take a dress from wow to pow. Give me my belts dammit!
I went on a search this past weekend looking for a stellar belt.
Not even an uber fancy one, BUT one that would polish my looks off nicely when I am wearing trousers or something that BEGS for an attention-grabbing accessory, in this case – A Belt.
Yes, we have those that stretch, I get it. It's easier to produce, fashion, and stock.
But what about those of us who have the funds, the wants, the dreams of a fancy designer belt? I know for a fact that Linea Pelle would fashion one of those belts I long for if commissioned to do so by a designer/buyer.
What would it take?
Buyers, Designers, and Retailers,
Please understand that everything that you fashion for our straight sized sister, there is a handful or more who want the same thing.
Now, while I am sitting here in my frustrations, I would be remiss to acknowledge those who are starting to make these or coming close to it.
Eloquii came out of the door with belts in fun colors for us, and for that I thank you. You know, while we are talking about Eloquii, I do have a few belt requests from your (former) sister store The Limited. These are a few that I would LOVE to see in Plus!
This White Covered Plaque Belt? Yes. Or the Tweed belt you have here? Pretty Please. Oh! And the Open Stitch Belt? While I am going on, the Patent Topstitch? But MOST importantly, the Brown Square Buckle Trouser Belt.
I am the one who does not like to throw a belt at the top of my waist all the time. Sometimes, I want a belt to go through my belt loops. Finding one that would go around this midsection… is a gargantuan feat and a half!
Yes, there are other places such as Target (but I have only found skinny belts there), Macy's have a few, but most options for us are all stretchy. Lane Bryant, Torrid, Igigi, Ashley Stewart, and Forever 21 all give us belts of the stretchy variation, but I want more.
Okay, rant over.
Am I alone in this here? Where do you get these belts I dream of?