Are you a designer, catering to the plus size fashionista who has their collection ready for the world to feast their eyes upon?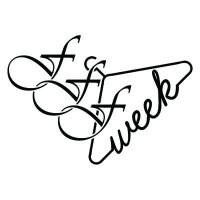 Just released, on the Full Figured Fashion Week website, are the designer submission forms! Kicking off the anticipation for our very own full figured fashion extravaganza in New York is Full Figured Fashion Week!
Full Figured Fashion Week Designer Submissions
With less than 4 months to go, the countdown begins in scouting the fashion nation in search of the best designers talent can afford. FFFWeek serves as a fashion platform for DSG events to show the world just how vital and influential the plus size apparel market is and why we love it. That said, we are committed to producing a runway fashion event that will inspire and achieve fearless fashion. If you are an independent designer, boutique or retailer of plus size fashions and would like to be considered for our showcases, please review the information
Here is your chance to get your innovative, creative, fierce, haute, and delicious designer fashions in front of the audience that craves for it!
For more information, please visit Full Figured Fashion Week's website and follow them on Twitter!
Good Luck!