I have a huge affinity for Anna Scholz, one the better contemporary and designer mainstays in plus size fashion. Each season, she delivers beautiful imagery, bold designs, fabulous prints, and top notch quality. For the Anna Scholz Spring 2014 White Label Collection, being bold and sexy is definitely on the menu!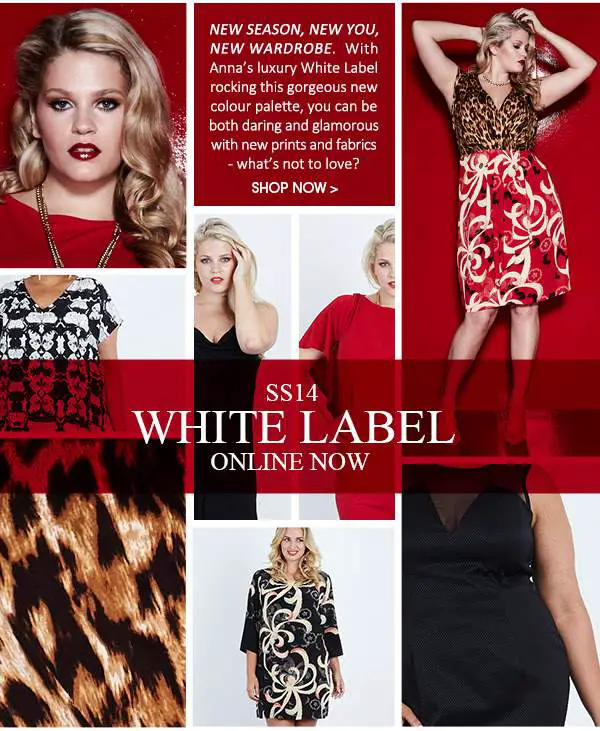 No stranger to plus size fashion, Anna Scholz has been at the top of her game for quite a few years now! Over the years, she has evolved the brand into a powerhouse and name that is synonymous with fashion and style. In addition to the evolution, she has introduced Anna Scholz Black Label– a contemporary fashion range at accessible prices, and a diffusion line with Simply Be- which now includes a plus size lingerie collection!
This collection rocks! Take a peek at the pieces that have me inspired!
Plus Size Designer Anna Scholz Spring 2014 White Label Collection
"This season's collection sees an explosive influence of femme fatale. Combinations of Iconic styles that will hypnotize you and make you fall in love instantly. With dramatic and seductive pieces, what's not to love?!"
In addition to the campaign images, there are a few more items that grab my attention that I had to share! Check out these pieces that are also coming to the Spring Range:
How cool right?
You can start shopping the range NOW, at Anna Scholz!
I really do dig and admire Anna Scholz and what she has been doing for plus size fashion. This higher end designer keeps giving us amazing options and inspiring fashion! You can also shop the range at various department stores and make sure you sign up for her newsletters to catch the UBER fancy SALES! Especially during the transitional periods!
Which items do you love from the collection? Have you had the chance to get your curves into an Anna Scholz Piece? Let's chat about it!