Starting this week through the first week of May, we welcome the Addition Elle Sponsored Style Series in which I will bring to you different looks, inspirations, and news from Addition Elle! I hope you enjoy and check out the brand!
Just in time for Spring 2013, Canadian plus size brand, ADDITION ELLE announces a fashionable new partnership with EDIT by Jeanne Beker.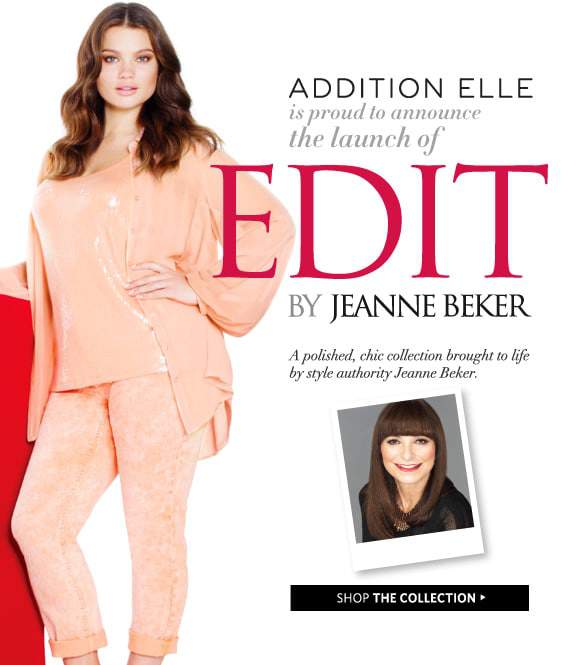 "Women of all shapes and sizes are entitled to great fashion! I'm thrilled to be expanding the reach of EDIT to those women across the country who appreciate the level of style and quality my brand stands for, and the kind of focus and ease that my diverse EDIT pieces bring to everyday dressing" – Jeanne Beker
Known throughout Canada as the ultimate fashion authority, Jeanne Beker brings her style-savvy take to create EDIT by Jeanne Beker for ADDITION ELLE capsule collection- comprising of nine classic and daytime chic styles.
The new line will feature an extension of Jeanne's signature selection of fashion. Think classic sophistication. Elegance. Silhouettes that will become classics in your closet. From Work to play, Jeanne Beker offers more than a few options. The collection's palette gives you a solid offering in soft neutrals of beige, peach and mocha- giving you a flawless finish to some of Spring's hottest looks.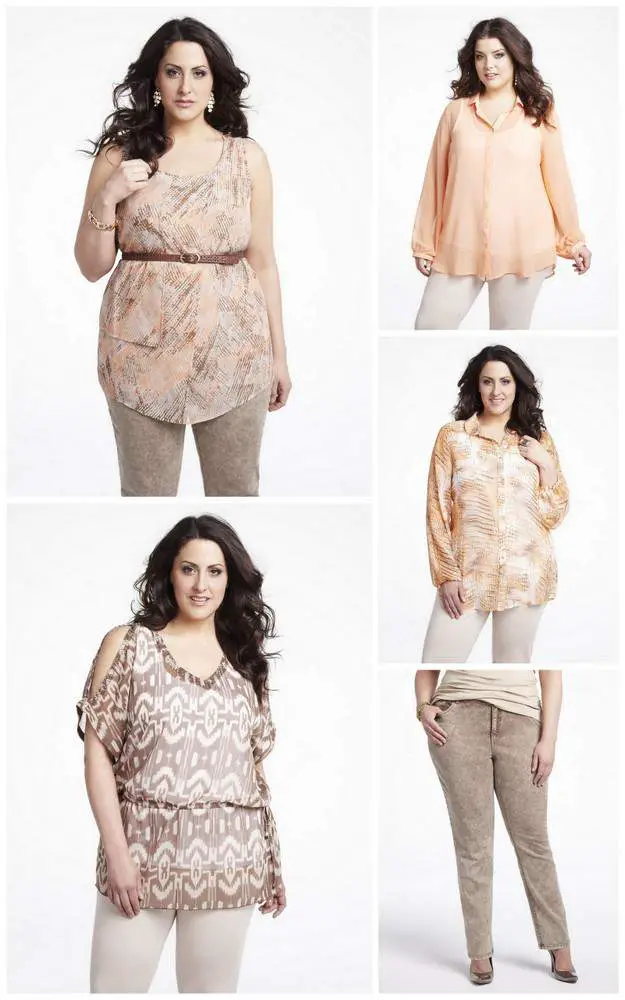 EDIT by Jeanne Beker hit shelves in fifty ADDITION ELLE stores nationwide THIS MONTH offering affordable and stylish plus size fashions priced from $69.99 to $139.99 and ranging in size from 14-24, or X-4X!
If you did not know, Addition Elle ships to the US! If you see something you like, you can shop the full collection here!
See anything you like? Which items could you see yourself in? I want those denim pants and that peach top! Sound off in the comments and let me know!