OH, HEY GIRL HEY! You already know what time it is, time for our #TCFStyle hashtag roundup. I am sure most of you enjoyed the holiday with family and friends and of course a little shopping. Since we are in the throes of the holiday season, you know that we have some major slayage to share with you.
The holidays and gatherings with family and friends are the perfect time for us to "put on for our city" (in my Young Jezzy voice) and boy oh boy, you curvy cuties really made this week one that was full of chic.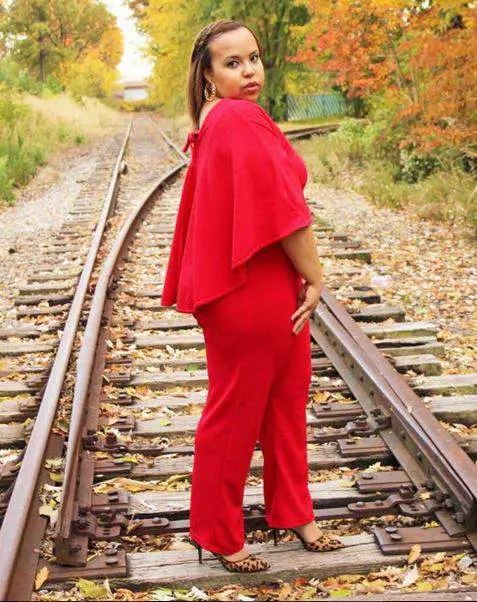 We were so proud and inspired to see you representing for the curvy community the way you did, being so stylish and taking fashion where you wanted it to go.
For your continued ability to keep chic on lock, we salute you because you rocked our world!
For those of you who haven't checked the TCFStyle hashtag or are in need of a little inspiration; allow me to share with you what it looks like to have your chic totally on fleek.
Saturday Slay: #TCFStyle Hashtag Plus Size Style Roundup
1. Yes Honey!! This is curvy confidence at it's finest… Literally!
2. The right little black dress will always lock chic down.
3. Dope chic always happens when you step out of the box.
❤️❤️❤️ @thesoulasylum #sizeradiant#jessicaneomi#bodypositive#ootd#psfashion#psootd#volup2isdiversity#cns2#instafashion#stylefilesplus#fashion#psblogger#fashionblogger#fashionista#curves#instyle#outfitideas#fashiondiaries#photooftheday#cuteclothes#celebratemysize#curvygirls#girlstuff#psstyle#plussizefashion#fashionstyle#effyourbeautystandards#tcfstyle#psfashiongawds#daremag
4. Classic Chic never fades…
Vieux Hollywood! #fashion #style #plussizeblogger #streetfashion #streetstyle #fur #asos #vintage #retro #hollywood #plussizeblogger #blogger #fashionstylist #tcfstyle #fashionbombdaily #effyourbeautystandards #fashionforwardplus #bbbg #andigetdressed #boldncurvy #ootdplus #citizensofthrift #thriftsociety #noiretblanc A photo posted by Marquita (@stylemarqui) on
5. When life throw you curves…WERK!
6. Did you catch our Editor in Chic, @mariedenee stunting in her LBD?
Be back next Saturday fashionistas; same curvy time, same curvy place! Until then make sure you check out the TCFStyle page and #TCFStyle hashtag for more inspiration! Oh! Make sure you are following @thecurvyfashionista!
Do you want to be a part of our "Saturday Slay" hashtag roundup?
Post your flyest pics and use the hashtag #TCFStyle over on Instagram and show the world how you make chic look easy!