I must start off with how Ford swooped me up in style. The new Ford EXPLORER? SEXY. A completely new type of car. NOT the EXPLORER I remember. YES. BUT, I digress… Earlier this week, I shared with you that I had the pleasure of heading out to the Essence Festival. Well, today, I wanted to share with you a cool event/experience that I attended as part of the press junket. Back for its FOURTH year as a sponsor, Ford not only invited us for a fabulous dinner to hear about their initiatives more personally, but to also test out the latest from their range!
Now I must note, because it was kind of major… During the EssenceFest and our Dinner, I learned about how Ford Cares and gives back to its communities. Ford donated $20,000 (for the 20 years of Essence Fest) to Essence for them to donate to a charity of their choice! Also, Ford announced a million-dollar donation to the African American Smithsonian Museum in Washington DC! HELLO. AND on top of everything else, they gave away a 2015 Ford Mustang to an ESSENCE Fest attendee!
This one ya'll…
"Our collaboration with ESSENCE on the festival is rooted in our shared commitment to empower, as well as our goals as a company to go further when it comes to not only our products, but also our communities," said Shawn Thompson, manager, Ford Multicultural Marketing. "The ESSENCE Festival holds such a special place in the hearts of African Americans – particularly African American women – and this provides an amazing and relevant environment for us to engage with these consumers."
But the one charitable action that stuck out the most to me was their "Pink Friday" Ride and Drive. Ford activated "Pink Friday" to raise awareness around breast cancer and the importance of early detection- which I believe to be VERY SMART AND SOOOO NEEDED! For each of the first 200 test drives the company is offering, Ford Warriors in Pink donated $20 to the Young Survival Coalition– a local New Orleans organization.
#ESSENCEFEST My Ford Ride and Drive Experience
Naturally, I had to get in on the fun and learn about all of the newness, at least to me! This Ford Ride and Drive was exciting for me and I was looking forward to it, because I have a sweet spot for cars, especially the newer bodies and remakes that they have been doing!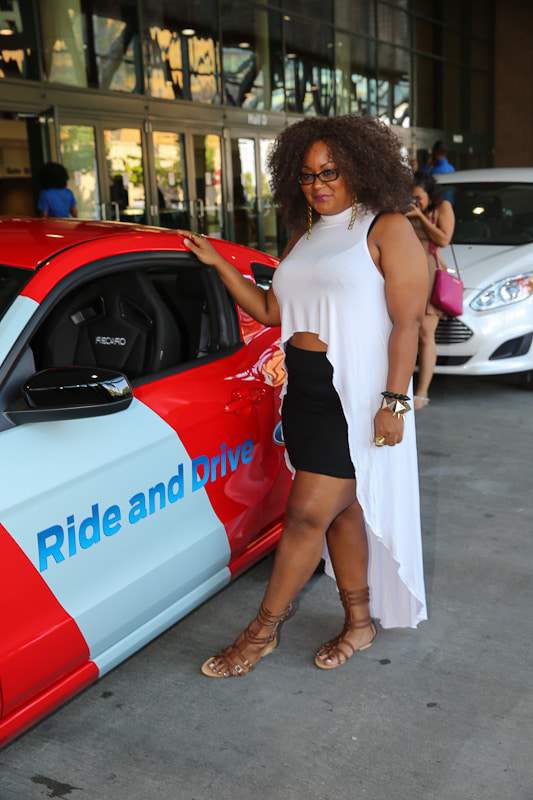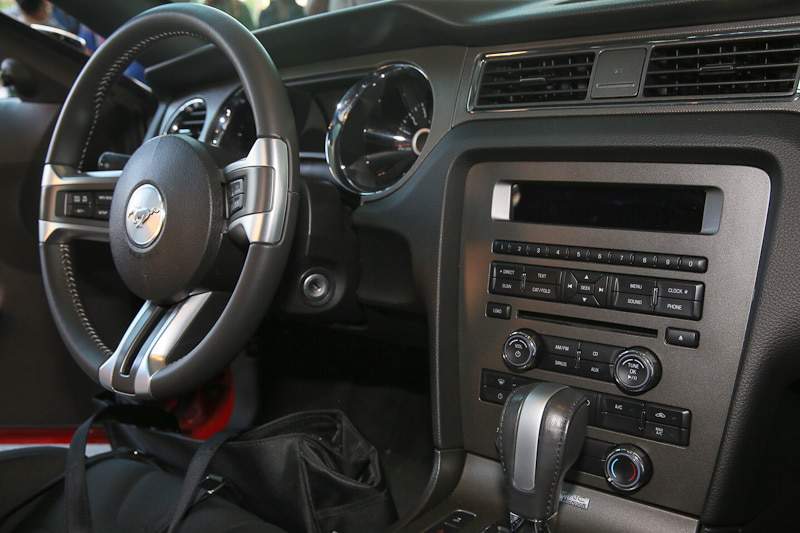 Want a great laugh? Check out my initial reaction of the Ford Explorer:
Man, I had the chance to play in the new Ford Explorer. Have you seen it? Leather seats, Sony stereo system, two rows in the back with the back row folding completely flat! I am here for the functional features. All the way. And the ride? Ohhh I didn't feel like I was in a boat. For as big as the car is, I felt like I was riding in a regular powerful ride. Smooth, with all of the tech bells and whistles, and the sexiness and power as I would expect of a newer ride.
If you had followed me on Instagram, you probably already caught my video, singing along as I sat in the backseat while Kim from Soul Bounce was doing her thing too! But if you missed it, here you go:


Although I shared myself posing with the car, I showed off my look too, in a Babooshka high low top, a Rachel Pally mini, and my Boohoo Gladiators! Heyyyyyy! I needed to stay cool, comfy, and somewhat cute! LOL.
I mean, seriously, FORD impressed me. I would have never taken a second look at the car had I not have had these experiences and I am glad I did!
Are you a ford owner? Have you seen the new rides? Did you know that Ford gives back to the community like this? I love it…