Soooo, if you are daydreaming of escaping to the latest beach during this chill in the air, GabiFresh x Swimsuits for All have JUST what you need. In the JUST RELEASED Cruise Collection, Gabi has teamed up with a few recognizable plus size faces to channel the forces of nature with their latest plus size swim collaboration.
"This collection is all about empowering women to recognize that they are truly a force of nature. Find your inner strength and own it,"-GabiFresh
You have to give it to them, this is the most consistent and inspirational collaboration that we have seen- one that constantly challenges the ideals of beauty, celebrating every inch of our curves. And for the latest cruise collection, this collab "encourages women to look within to recognize their own unique strengths and abilities as depicted through earth, water, air and fire."
Alright now Gabi! Feeling a little Captain Planet energy here… and we are here for it!
The GabiFresh x Swimsuits For All 2019 Cruise Collection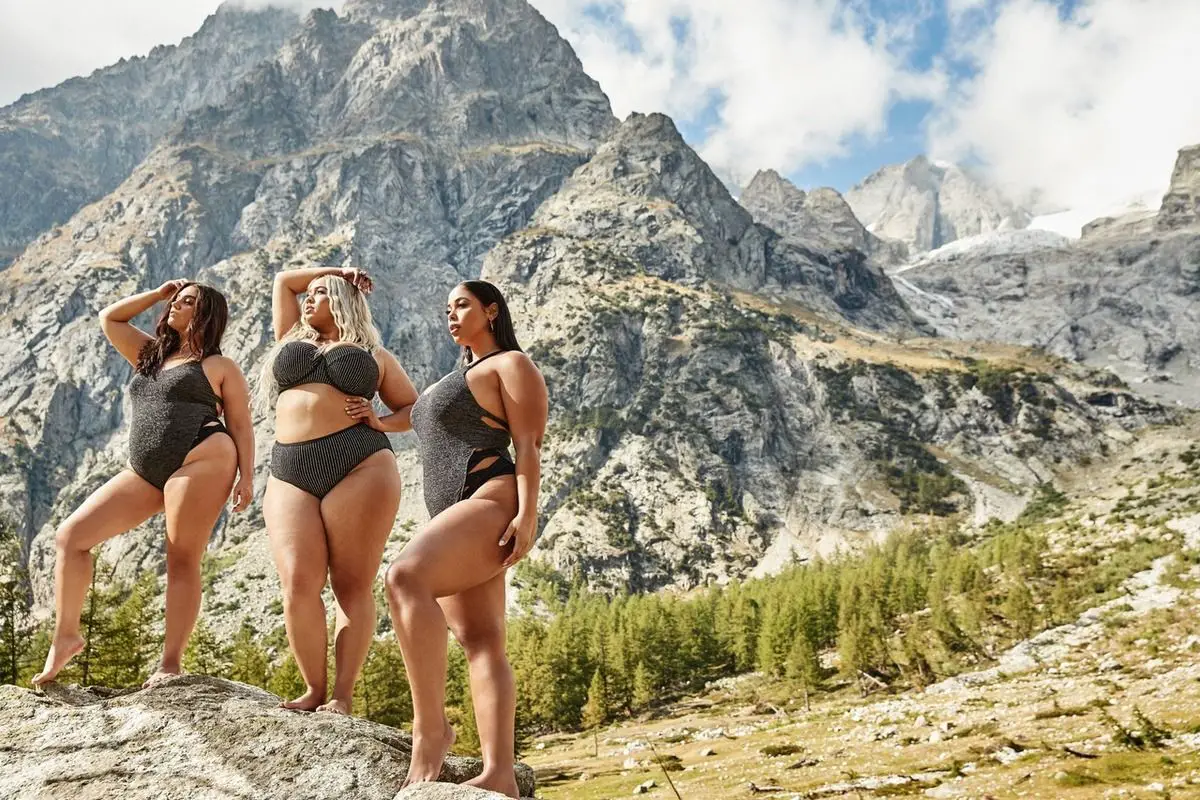 Give us all the glitter!
Breathtaking, right? Ohhh yes. Shot in Italy by Ben Watts, the collection serves up a mood, one that we want to channel all year long! Alongside Gabi, the campaign features blogger turned model and designer, Nadia Aboulhosn, body positive activist and model, Precious Lee, and Sports Illustrated model, Tabria Majors!
"Nadia, Precious and Tabria are all inspiring, confident women who represent the energy of these elements: strength, creativity, independence, and passion."
So listen… For this cruise collection, we get 9 fun pieces, including a black glittery one-piece, a stylish wrap bikini, a two-tone neon pink and black one-piece with vinyl insets, and a fiery red one-piece with mesh side panels for a covered peek-a-boo effect.
Serve Gabi.
Which element speaks to you the most? Fire has us ready!
Shop the GabiFresh x Swimsuits For All 2019 Cruise collection now, at SwimsuitsforAll.com
Even better? With each piece under $120, The GabiFresh x Swimsuits for All collection is available in sizes 10-26, with cup sizes ranging from D/DDG/H cups!
So, what do you think about this collaboration? Is this one that you can see yourself scooping up, to get away during this winter season? Where are you going to cruise to? Do you even get away for the resort/cruise season?
Let us know your thoughts in the comments below!