Do you remember how excited I was last spring in March of 2014 when I shared that Marina Rinaldi had opened its virtual doors with its online store? You may also remember me saying that those of us here in the US would get our chance to indulge in this high end plus size designer's fabulous clothes. Well, the wait is over! Marina Rinaldi has officially launched at Saks Fifth Avenue online. Yes, there are some department stores that have been carrying Marina Rinaldi, a few sample sale sites that have been serving us deals, but another place to shop the luxurious plus size high end designer?
Sign me up.
So what does this mean? If you have a taste for high fashion, the best of fabrics, and the most sophisticated silhouettes, you no longer have to trek to brick and mortar locations. You can get your fill of luxury and class without even leaving your home. How exciting is that? With only two physical stores (in Beverly Hills and Manhattan) getting your hands on this brand is and has been a bit of a challenge! HOWEVER, with their latest venture with Saks Fifth Avenue, for those whose taste is a bit more discerning, there is another option for you! I MUST get my hands on some FUZZI soon too!
But let us share a few faves with you! Are you ready to see? Think luxe lace, amazing wool blends, sumptuous leathers, and mounds of texture! Click the first pic to start the gallery!
Marina Rinaldi Launches Fall Collection at Saks Fifth Ave Online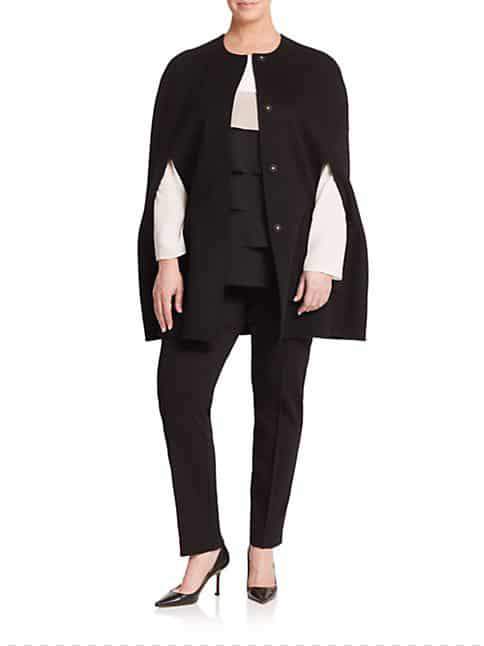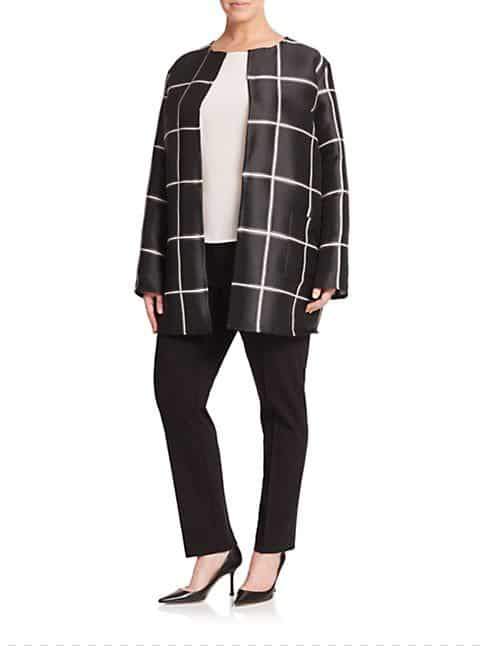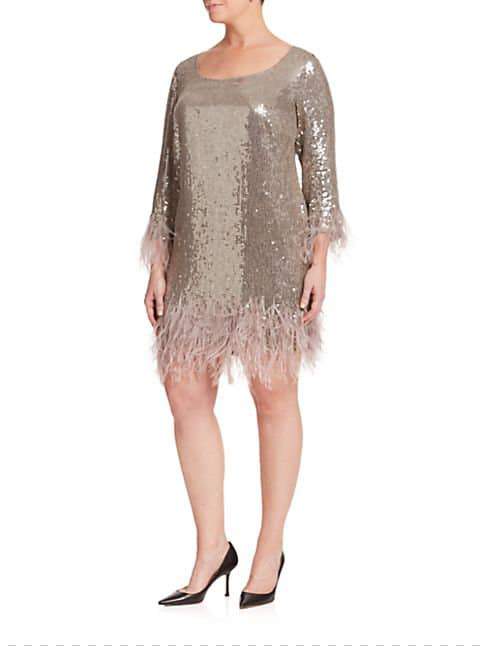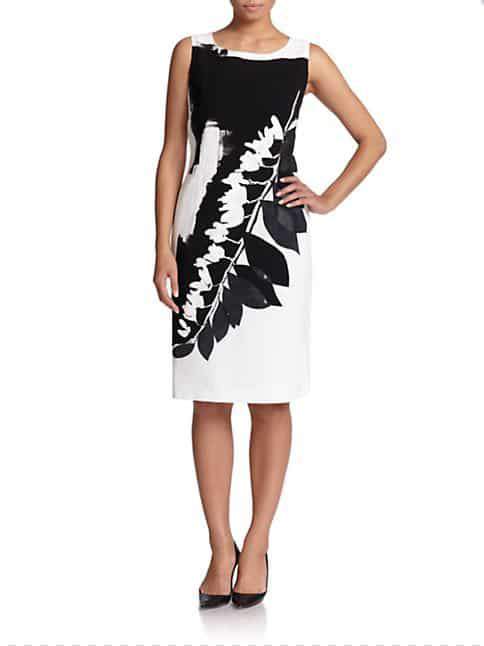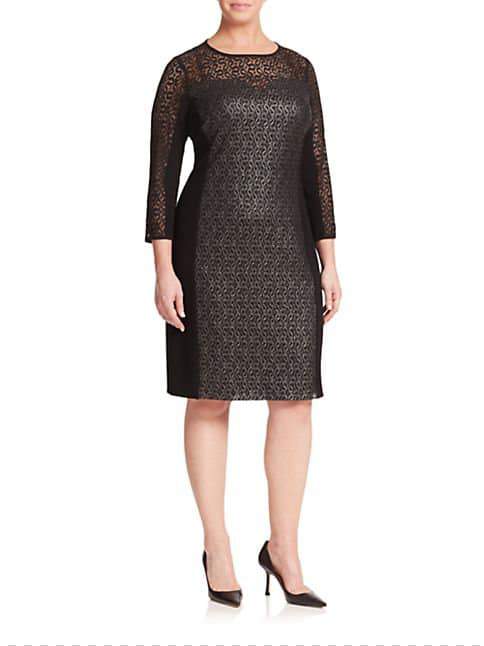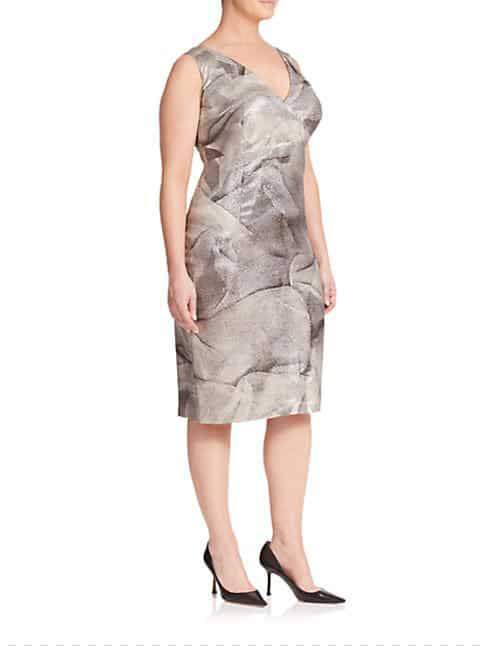 Hailing from Italy, this sister company to the Max Mara brand was the answer to the plus sized Italian woman's prayers. Marina Rinaldi was among the first to recognize the need for more options for the plus size woman and they sought to fill that gap with clothing options that rivaled the cut, fabric, and quality of other popular brands. Marina Rinaldi provides us with the options to dress our best rather than simply dressing in whatever was available.
And I would say that they have achieved that goal and more!
You can shop the Marina Rinaldi Collection now at SaksFifthAvenue.com!
So, tell me, how excited are you about this bit of plus size fashion news?