I am so hyped for this season's take on rocking white head to toe. We have done a few roundups about this, the most recent about the Little White Dress! So when Pop Up Plus sent us their latest look book, I knew immediately that I had to share it with you!
I mean, for so long, we have adhered to the rules of wearing black, not showing off our shapes, and well, thanks to designers, retailers, and brands, we have quite a few bold and fashionable options to play in and Pop Up Plus is here to help!
"Pop Up Plus has always been about pushing the boundaries, and getting women to expose themselves and do so comfortably. The pieces we have put together will make sure whoever is wearing them is a show stopper at EVERY party. If we could have gone even further we would have."
When I saw the look book, I was a bit hyped. I knew that you had to get a look IMMEDIATELY! So without further ado, featuring plus size model Kenya Morris shot by Osa Waiters, let me share it with you!
The Pop Up Plus "Le Blanc Collection"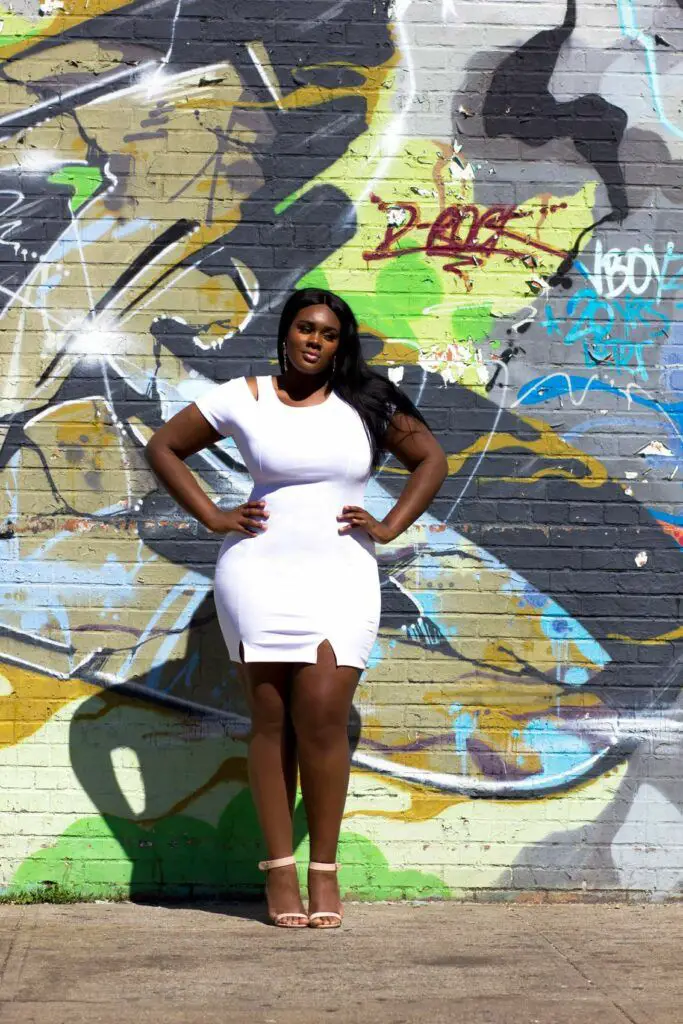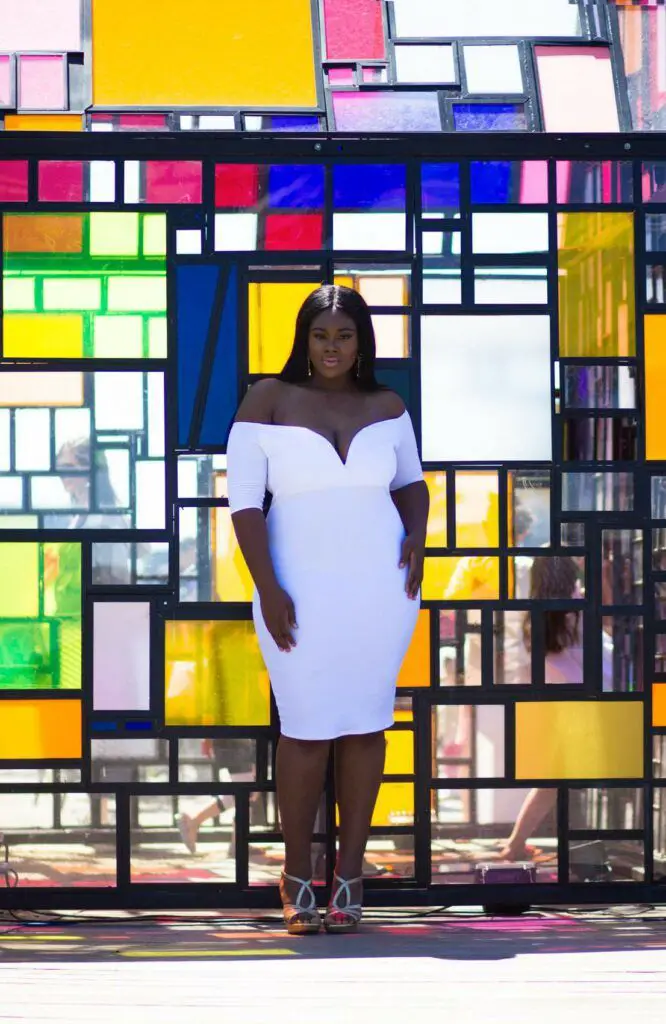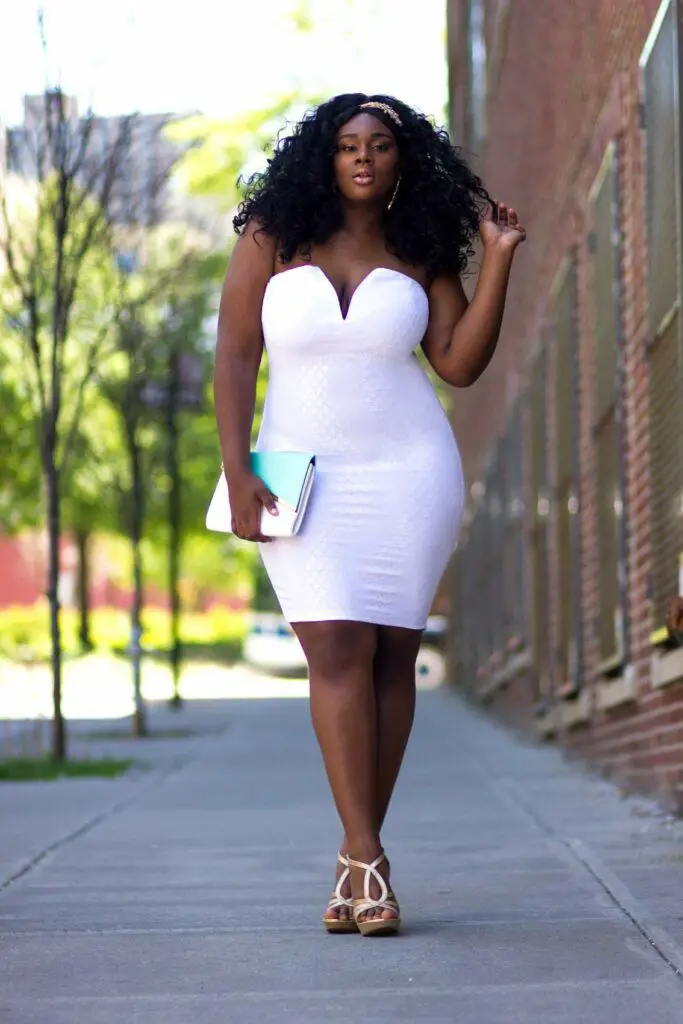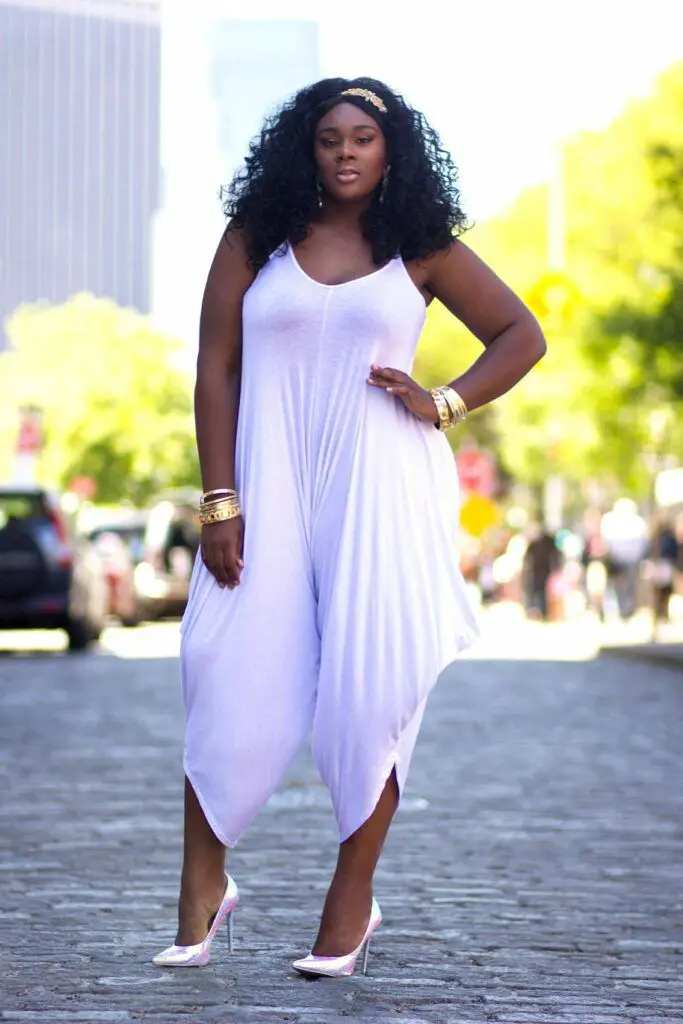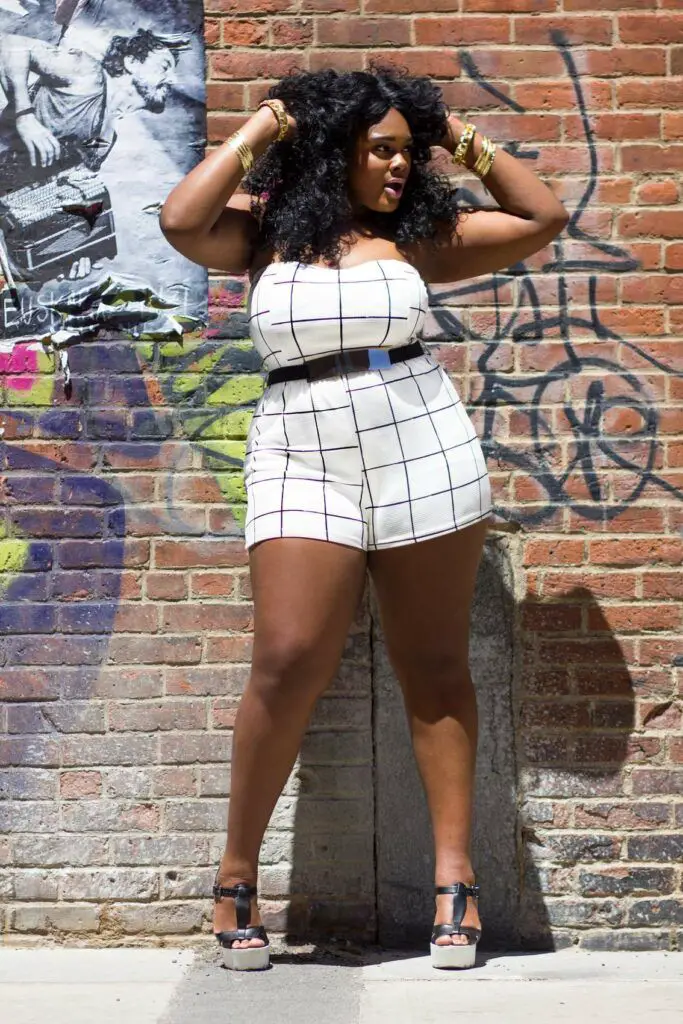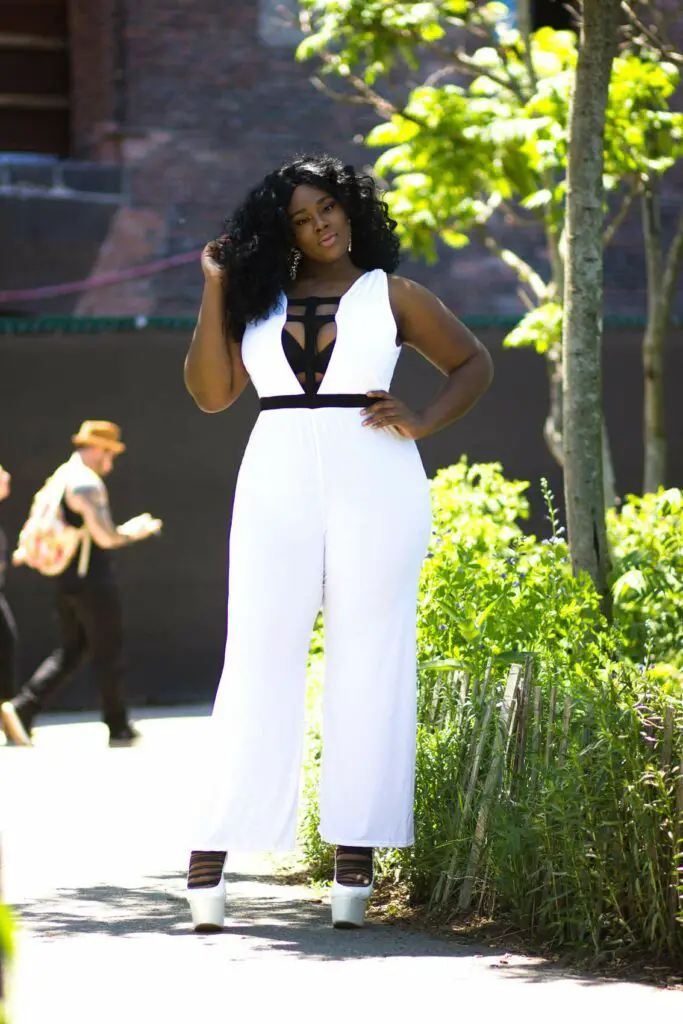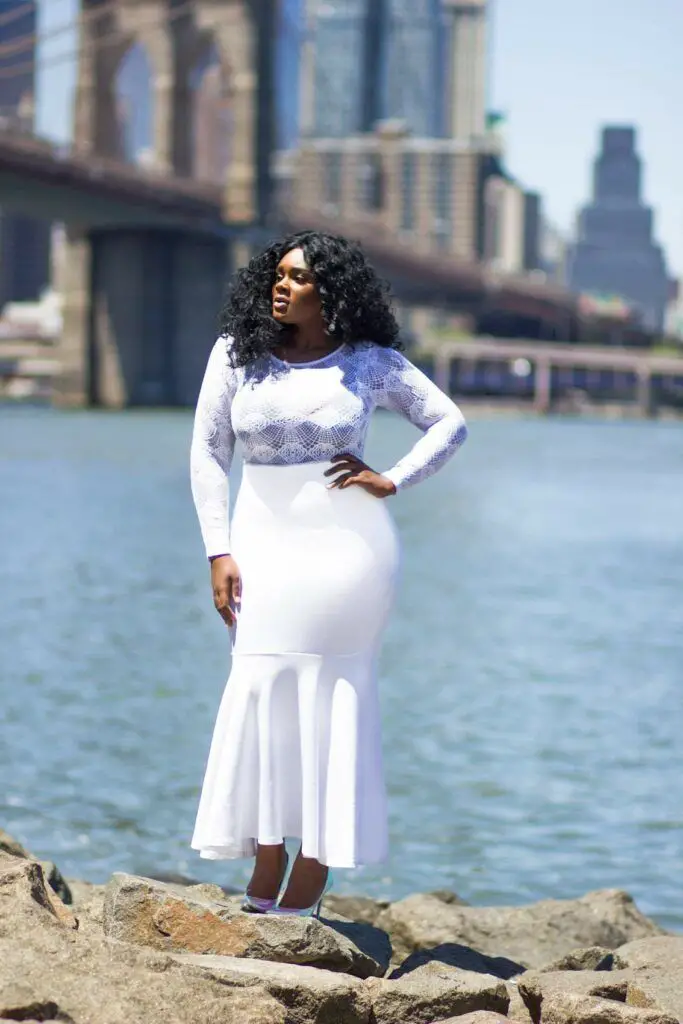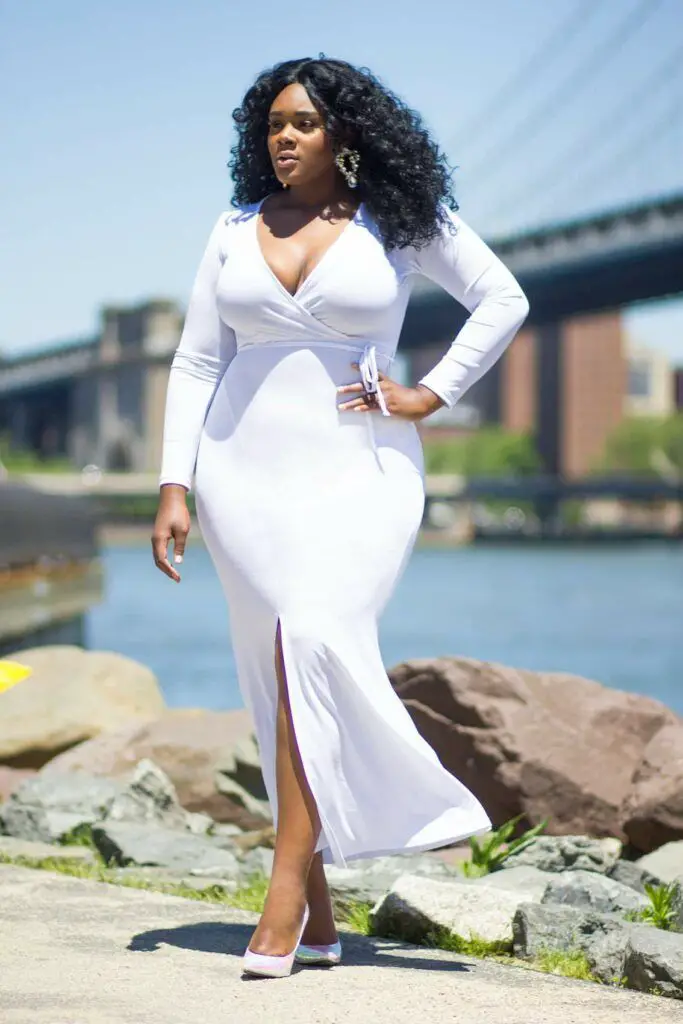 Do you see what I mean? In a season full of All-White parties, styles that keep you chic and cool, finding a few pieces to play in is a must! I have already made a mental note of the items that I want to play in! YUP.
About and the Inspiration behind the Le Blanc Collection
Collection "Le Blanc" is a celebration of Rebel Rousers, Independent Ladies, Curvy Women & Bold Fashionistas making edgy fashion statements. The collection of 12 curated pieces, piques our senses, gives us the luxury we so desperately crave while looking damn good in the process. The collection is sure to make this summer both iconic and memorable.

Pieces that when you walked in a room people would say, okay she is taking fashion risks, she is not afraid to be bold. Though we have some long dresses and a peplum piece we still decided we needed some DRAMA… Jumpsuits with some playfulness at the bust area, a Harem Jumpsuit, off the shoulder realness, definitely a sweet heart neck and of course a romper with window pane inspiration because EVERY curvy chic needs a good romper in her life!
You can shop this collection, NOW at PopUpPlusOnline.com!
Are you a fan of rocking white? How do you see yourself working it out? Let's chat!