So last week, I shared a bit of where I am at, what is going on with me and what I am doing on this journey of better sleep and self-care… I hope you do not mind me sharing and taking you on this road with me?
Well, one of those things that I have become so hardcore with has been my sleep and getting a healthy and restful sleep, and when Kohl's said "Hey boo, can we talk about this?"
I happily obliged to share with you how I prep for sleep, what I use and rock with, and why a healthy sleep habit is necessary!
Sleep.
I am a creature of habit.
Something I look forward to each night… no lie. Like when my day is over, oftentimes, I slide from my office to my bed without a blink! My friends and family know not to call me past 10!
Seriously… like if you do hear from me after those hours, you know I am wound up and off schedule.
The only exception? Thursday nights for Scandal! Seriously. Scandal Thursdays are the only nights that I allow myself to stay up uber late and wake up later for Friday!
Anywho…
Prepping for my sleep? I am in bed by 8. NOT Sleep. But in there… winding it down. I like to be up for 5:30 ish, so yeah…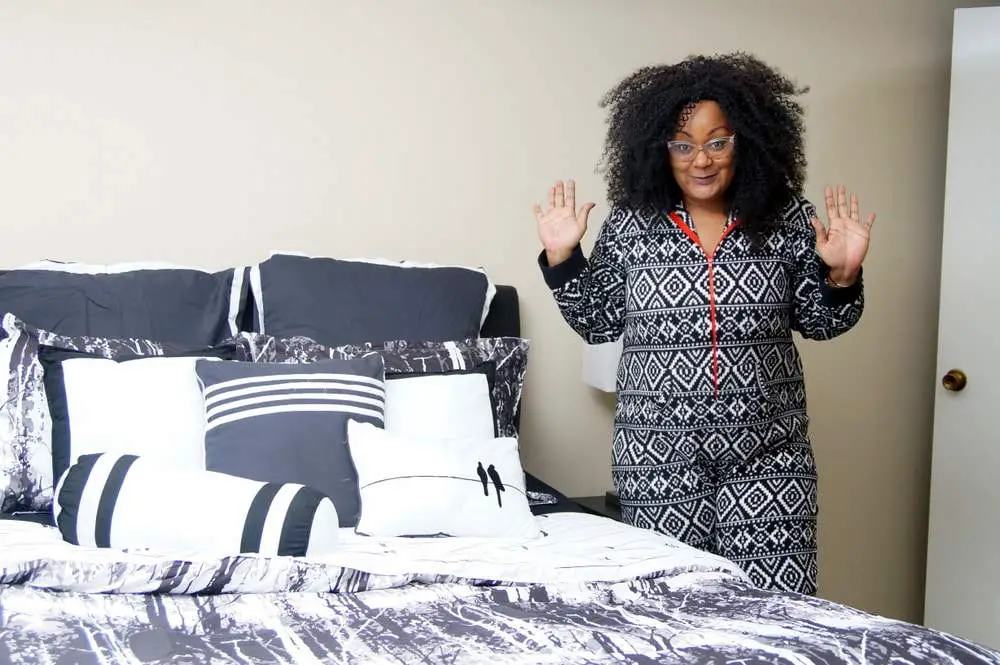 Shower, Treatment, Comfy Sleepwear, and a Comfy Pillows and Bed.
These are my non negotiable must haves. Sleep and self-care.
BUT! I have a question!
Are you a shower before you go to bed or when you wake up person?
For me? It depends on the time of the year… now that it is beyond freezing outside?
I likes to get my shower in at night. I am not going out with my pores open and exposed when it is cold outside (I sound like my grandmother now!)
But I shower at night and when I do, I like to get my exfoliation in!
Have you heard of washing with charcoal? I have been playing around with this in a few products, like my face scrub, so when I saw that they had more than a few options at Kohl's I was ohhh sooo curious!
I mean, I picked up a few things to work it out: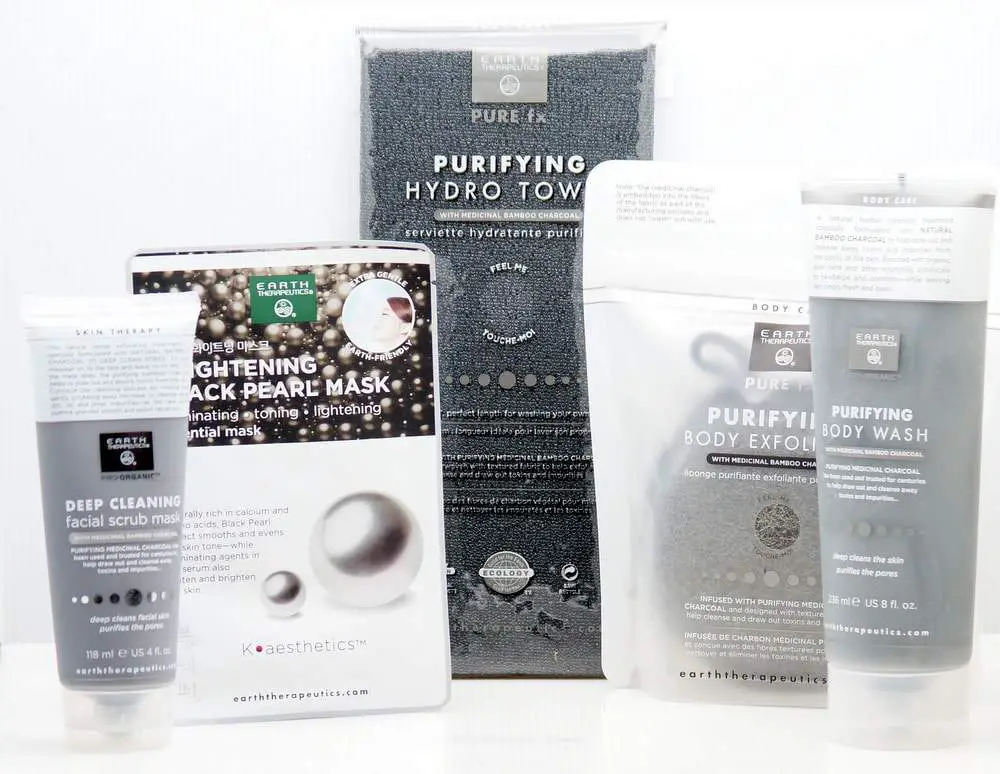 One cool thing about these from Earth Therapeutics? Purifying Medicinal Charcoal has been used and trusted for centuries to help draw out and cleanse away toxins and impurities!
Basically, it gives you a deep cleanse and gets in those pores!
What treatments/indulgences/care do you give yourself?

SOMETIMES… I will chill in the bed with a mask on, after I have showered. SOMETIMES.
If I do, I look for things that will address a few of my concerns, like my pores (I have visible ones and I hate it, but what can you do?) so reading up on Charcoal and its benefits, this Charcoal facial scrub mask?
Is kind of cool…
In addition to masks, honey I lather up and moisturize.
I have my tried and true and make sure that my skin is in tip top shape (or, I try… sometimes I forget this step).
Are You a Side Sleeper? I am!
I am. And finding the perfect pillow? Is a daunting task… one that has yielded me a cache of pillows that does not work for me.
But, if you stay the night? I got a pillow for you! Hahahaha. But through my search, I have found that I needed a lot of firmness, with a bit of softness.
Too soft and there is no support for me and too firm- well. It is not happening.
So I chose this Serta Three Layer Comfort Memory Foam Pillow.
Why? Well, when I saw:
Cooling gel memory foam outer- ohhh so I won't sweat? Gotcha.
Memory foam center- Great!
Responsive micro-cushion surface- Okay, sounds fancy…
Retains shape for head/neck alignment *ahhhhhh*
Relieves painful pressure points <– <– yo. Yes.
I knew I needed to give them a whirl and honeyyyyyyyyyyy! The past few weeks have been divine. No more cricks in my neck! *big exhale* It had been rough for me babe! Thank GOD for amazing pillows and comfort!
Ohhh and my comforter set? I hooked myself up with a new black and white Sunset and Vines Woodland Reversible Comforter Set!
Heyyyyy new bed! It is soooo warm and cozy!
What Do You Wear To Bed?
I CANNOT do socks in the bed. Cannot. When it gets cold outside? I need a few more clothes to rock to be.
And I happen to loooooooooooove onesies. Love them!
So, when I found this Plus Size Cuddl Duds Pajamas without the feet in them? I literally jumped for joy…
Relaxed enough so I can move around and the perfect amount of thickness in this microfleece onesie?
AND it has a hoodie.
NIGHT. MADE.
I chose a 2X and I am happy I did, especially as I am more on the 18 side of sizes… Did I mention that I love onesies? I feel like a big kid, and I DO NOT CARE.
These are just a few of the things I need and do for my healthy sleep. I have to do better though at the facial treatments.
Have to.
I am not getting any younger and I need to make sure the skin care game is on point!
If you are looking for a good night's sleep, make sure you check out Kohls.com!
I do find it interesting that I am getting to know more of Kohl's. They have definitely opened my eyes to a wider variety of things they carry asides from plus size clothing!
AND I found out they have an awesome office selection that I will be scoping out for office redo 2017.
BUT. I need to hear from you! What are a few of your nightly routines? What products are your must haves for your bedroom? What pillow are you working with?
My next goal?
A new mattress… I seriously want that Cocoon by Sealy/Serta/Casper memory foam bed. Currently searching and researching these…
Disclosure: This is a sponsored post with Kohl's, but my choices, thoughts, and sleep routine is all my own.