Did you get to know Kate of How Kate Does Fashion last week? This week, we're back with another UK blogger, Becky of Mrs Bebe Blog!
I'm really in love with Becky's style. It's classic with an urban edge. She gives a casual vibe to everything she wears that makes it look like she never has to try too hard. Plus, that sexy, edgy hair… it gives everything she wears an infinitely cool vibe! 🙂 Becky is a plus size blogger you NEED TO KNOW!!
Meet Becky of Mrs Bebe Blog!!
Blog: www.mrsbebeblog.co.uk
Height: 5'7″
Age: 34
Location: Lincolnshire, UK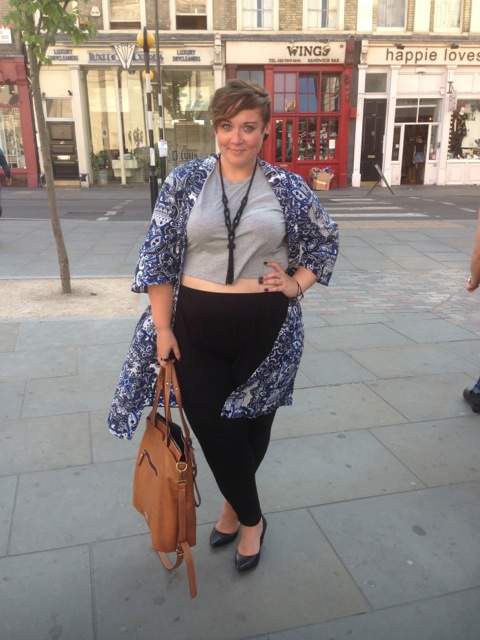 What made you want to become a fashion blogger?What led you to it?
I was in a really bad place personally in regards to my body image, I came across plus size fashion blogs, I was so inspired by these amazing women that I started my own. It helped change my perception of myself and restore my confidence.
What are the challenges, if any, you face in being plus-size?
Shopping for the plus size body can still be a challenge in terms of variety available and fit, but things have improved dramatically. On a personal level, I still find it difficult when people judge me on my size and make assumptions about my health, but as my confidence continues to grow, I can brush it off much easier than I could have done before I started my blog.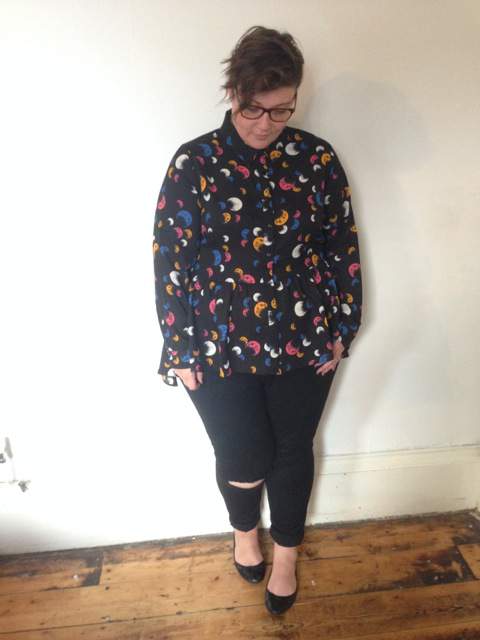 What's your favorite thing about being plus-size?
I love hearing from women who read my blog who say it's changed their lives. When I get an email to say I have given them confidence and a new found love of fashion I'm just overjoyed, because that is what it's all about – empowering plus size women.
What's your favorite thing about being a blogger? A plus fashion blogger?
Getting to share my love of fashion, chatting with people who share that passion too, and getting to see all the new trends up close and personal at events.
Who/what are your favorite designers/brands?
I love ASOS Curve for fast fashion. I love Elie Saab – her dresses are just stunning, and Michael Kors' SS15 show was really strong this year – great prints and shapes.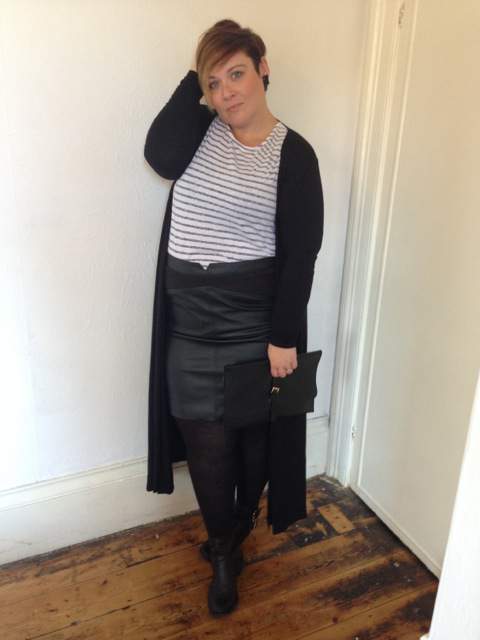 Describe your personal style.
Eclectic! I love mixing high street and vintage. I'm quite casual and love nothing more than putting on my favorite pair of jeans!
Any bloggers currently on your radar?
I love In My Joi and Grown and Curvy Woman, and of course, my UK girls, Pamper and Curves, Frivolous Mrs D, and How Kate Does Fashion.
Anything else you want The Curvy Fashionista's readers to know?
Throw out the rule book, have fun with fashion, and wear clothes that you love! Life is too short to wear boring clothes!
Hope you enjoyed meeting Kate! Do you already read her blog? Any plus-size bloggers you want to see featured? Let us know below!
Are you a plus size blogger who wants to be featured? Please make sure that you contact us, and we'll be in touch!