So you missed Coachella this month. That's okay! A lot of us did… Even Beyoncé missed 0ut on the festivities, so we cannot feel too much like a stick-in-the-mud about it. Though she did have two very excellent reasons to skip it this year, if we're being honest.
While Coachella is primarily about epic performances, and killer music, it has also become synonymous with fashion. It officially launches festival season, and it is where you can go to check out style inspiration that can carry you from the rest of spring through summer.
But how can you participate when you weren't even there? Don't fret, pets… We've got you! We're sharing 8 items that will add a bit of festi magic into your wardrobe. Grab your flower garlands, sandals, and your favorite pair of sunnies and check them out!
8 Plus Size Festival Fashions To Rock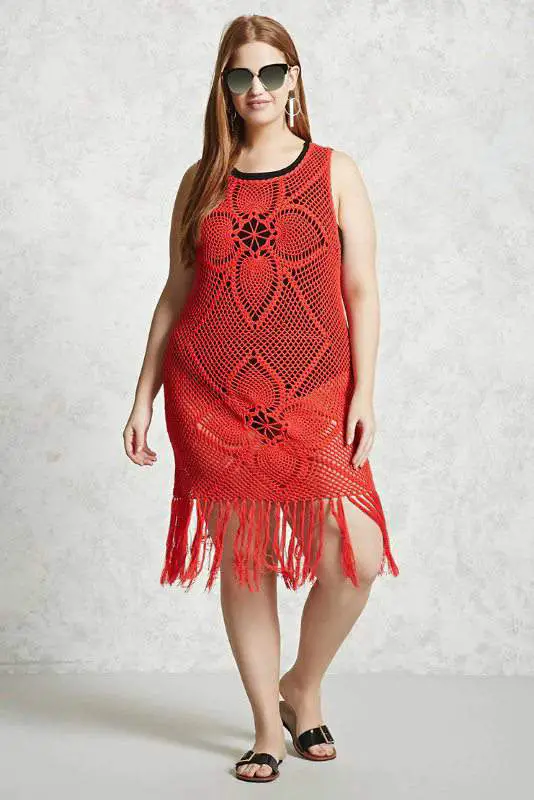 Is it weird that I would readily rock every single item here? No? I love boho chic, so its little sister Festi and I get along swimmingly! I especially love the mesh maxi dress and that bright and printed romper. I can definitely see myself having some very good times rocking these pieces. What about you?
So what, we've missed out on Coachella this year? There's always next year, and there will be loads of summer concerts ahead this year. Plus, these pieces are fly enough to wear wherever spring and summer takes you!
What concerts are you excited to attend this season? Which of these festi pieces can you see yourself rocking at them?
Tell us all about it in the comments… We can't wait to hear from you!