When you are "involved" with someone, whether you just met or have been married for decades, it is so important to keep the fire burning! Some couples live by "planned date nights", where most just "wing" it by going to a local food spot or opting out to just "Netflix and Chill".
I am very old school, meaning, I have seen couples within my family who have stayed together for 30,40,50 and even 60 years – still with a sparkle in their eye for one another. Growing up, I saw my great aunts and uncles travel the world, hand in hand, experiencing everything under the sun! That encouraged me as I got older to be open and try anything….at least once! Often times when you are "with" someone (create your own definition), you can get comfortable. The excitement that was bubbling over when you first met may now be as stale as tap water. Or sometimes, we are not quick to try new things for whatever reason, leaving the other person in a state of "doing the same ol, same ol".
Being a firm believer that the art of dating should last forever (no matter your relationship status), I often look for new and innovative date night ideas. Since COVID-19, date night ideas have gone from non-existent to anything goes, especially when the world began to open up. However, if you are anything like me, it is so important to be safe and not only take care of yourself but also those you hold dear.
With that said, I have compiled some fun filled, romantic, Fall Date Night Ideas that you should really consider! Some of these ideas may cause for a "mental reach", but trust me…they are fun, different and are worth trying!
4 Fall Date Night Ideas You'll Adore
Luxury and a Movie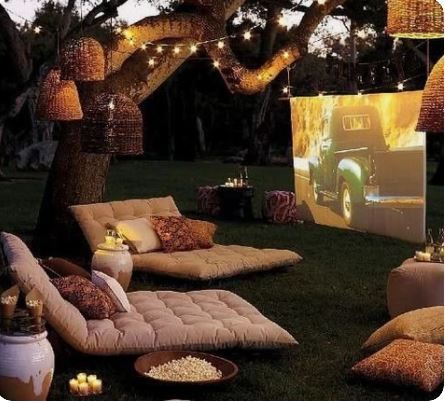 So…you have room in your backyard (or at least you have access to someone's backyard). Why not be creative with a huge movie screen and a luxurious jacuzzi? Sounds like an investment, but it is really affordable. Get an Inflatable Outdoor Movie Projector Screen and make it happen! They come really huge (some 20 feet and up) for an amazing affect and are really inexpensive. The jacuzzi? The jacuzzi is inflatable too, but definitely not cheesy or flimsy. We are talking a state of the art Inflatable Jacuzzi Hot Tub with Jets and LED Lighting that can actually stay up for repeat date nights! So, break open the wine or drink of choice, pop some popcorn and make it a night! Have the warm blankets handy and the hot cocoa inside. Not into a jacuzzi? Then dazzle up the yard with some huge pillows, string lights, and everything that you would need to make for an amazing time!
Pumpkins, a Hayride & a Car Picnic…Oh My!
Let us not forget (or overlook) the Pumpkin Patch!!! Hayrides during the Fall season are so popular, however, in order to make it "special", you must add YOUR little touches! Order 2 wool blankets but be sure to wash them just in case they agitate your skin. Add scented booster beads or your favorite fabric softener sheet when you put the blankets to dry. Try to think of everything! Items like lip balm to prevent chapped lips; a thermos with your favorite hot beverage or something different you both can try (Pumpkin Spice Cocoa for example); a portable phone charger to make sure your phone doesn't die and you can still take pictures; and last but not least, when the hayride is over…an evening picnic! It can be outside or in your car, especially if you have a SUV or truck with a huge back row/trunk space. If not, get creative and make it work!
Dinner for Two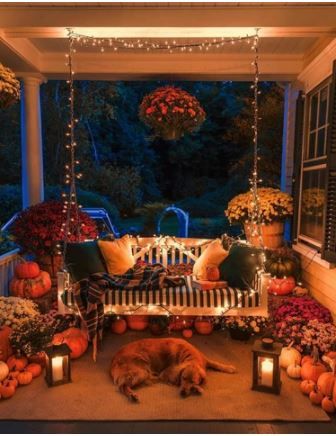 Dining at home? Make it extra special by having it on your front porch! Now if you don't have a front porch, dine on your balcony! If you don't have a balcony, well…do what works for you! This is a concept that many during the Pandemic were attempting to gain a sense of being "away" but still at home. Decorate it to your taste. Use the Fall palette in your décor to bring a seasonal ambience. Cook a meal together. Light the Candles. Relax and have a great time! Don't forget the blankets and even your outdoor heater!
Wine Anyone?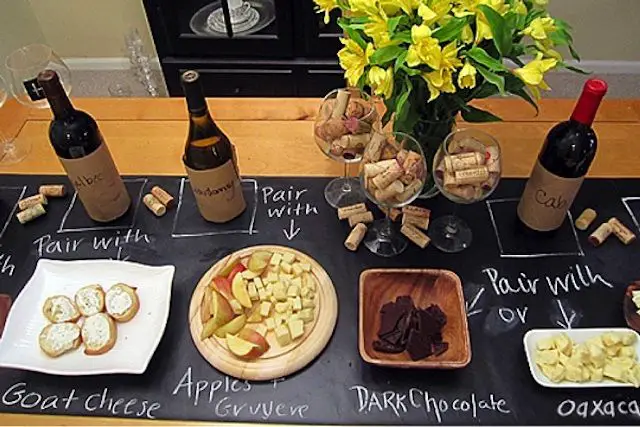 One Fall date night idea that I believe is so cool is a Private Wine Tasting for Two at home! There are so many companies that will travel to your home and put on a show for you and your date! Don't want to bring a professional in? Check out the various DIY Wine Tasting ideas at home! Make the night enjoyable; have some great tapas to go along with the wine; break out the easels and make it a "Wine and Paint" night…the options are endless! Good thing is, you will be at home when you had too much "wine" to drink!
Bottom line, enjoy your "dating" life this Fall season! Allow the freshness of Fall to rejuvenate your relationships, friendships and above all…YOU!!!! Renew your thinking and look at life through different lenses. Take a breath of fresh air and enjoy life no matter what! You are worth it!