Laaadies let's sashay into September with exciting and gratitude, right?! It is a new month with new opportunities to make memories, changes, and achieve and set new goals. (Also, it is my birthday month… ) Since we are always out there searching all things plus size fashion and lifestyle inspired, we have put together a fun little roundup of Plus Size Events to keep you busy, and an excuse to get cute and go out…as if you need a reason to get cute!
If you haven't already done so or if you do not know, you need to check out our Plus Size Event Calendar! You will find all events in the plus size community. And this month, guuurl, it is totally jam-packed. Everything from fashion shows, workshops, body-image events, all catered for you!
So, take a long scroll down the page, to see what events are happening around you this month!
Fashion 411: What's Happening In Plus Size Fashion in September!
TCIE Summer Fashion & Industry Mixer Cool Down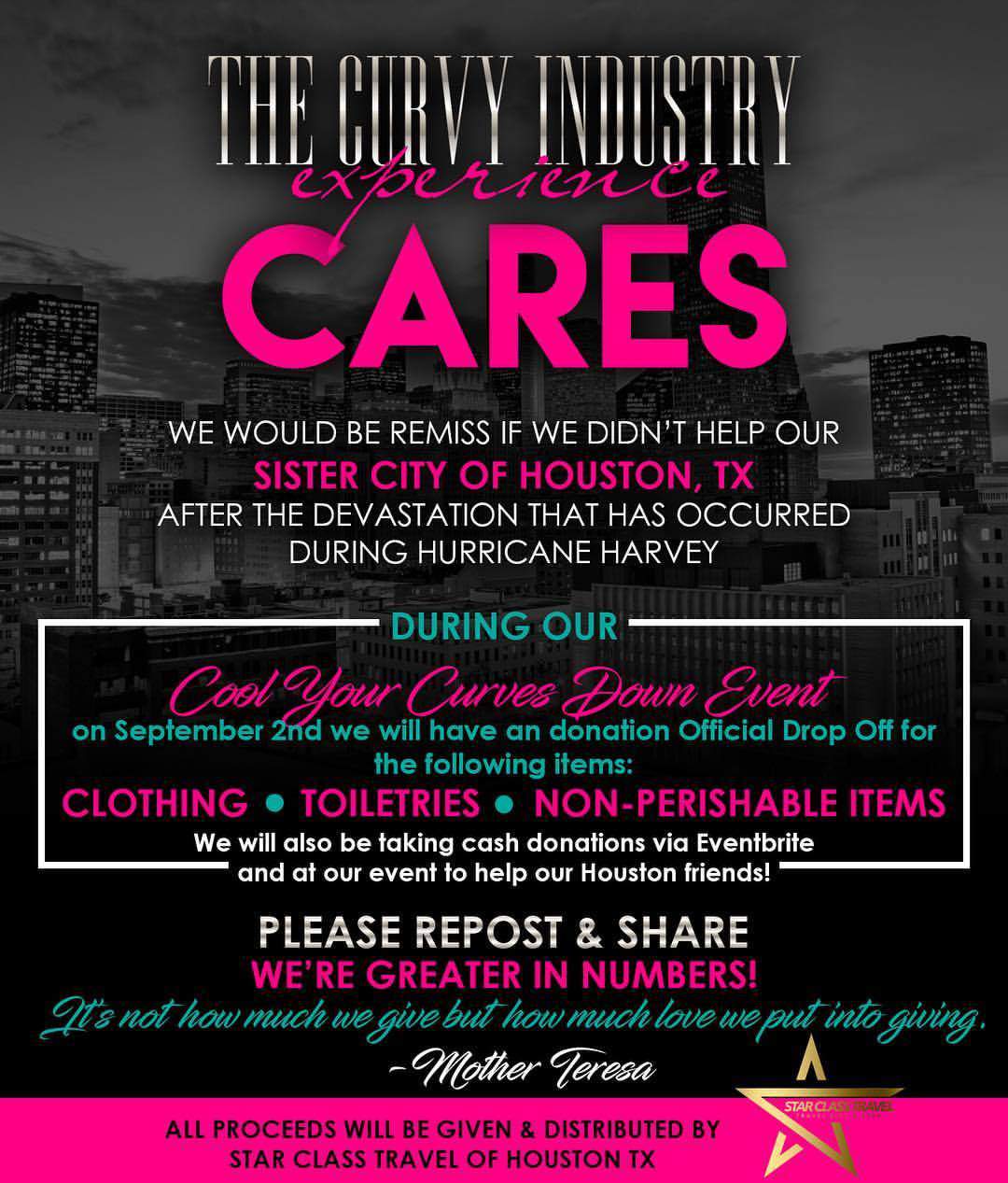 Sept. 2nd
Sat 8 PM CDT – The Texas Pool
Dallas, TX
What better way to say goodbye to Summer than with a Summer Mixer in Dallas, TX. NOW, this event is an official Drop off site for those that have been affected by the recent storms throughout southeast Texas. We have partnered with Star Class Travel and Project Rebuild Houston ! Toiletries, clothing, and non perishable items are needed!
Get ready to celebrate Labor Day Weekend! Who says no to a pool party?! So get your fave swimsuit and let's party!
Learn more: The Curvy Industry Experience
The Plus Size Problem Fall Fashion Showcase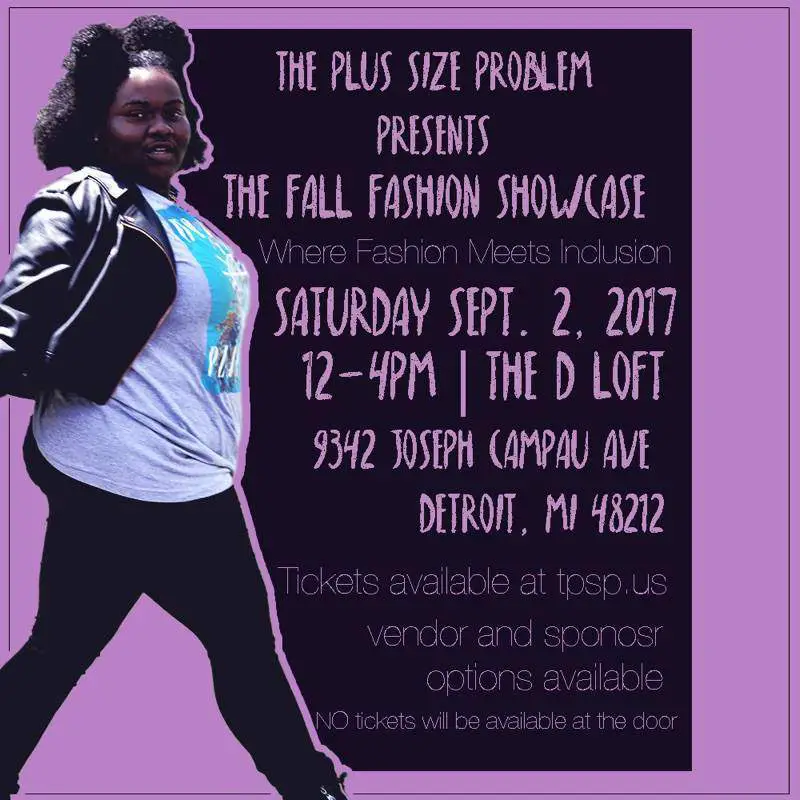 Sept. 2
9342 Joseph Campau Avenue
Detroit, MI 48212
The Plus Size Problem's fall fashion showcase purpose is to spotlight local fashion designers and boutiques in the metro Detroit area tailoring to plus size women. Get ready for vendors, desgners, pop-up boutique and sponsors all to cater us plus size women! Join the showcase in Detroit, Michigan if you are there drop by or give yourself a treat with a trip there!
Learn more: tpsp.us
CURVYcon
Sept. 8 & 9
New York, NY
This two day event will bring plus size brands, fashionistas, all those who love to shop, bloggers and YouTubers all in one place. Be ready to network, shop, and empower one another!
Learn more: thecurvycon.com
Nubian Skin Pop-Up Showroom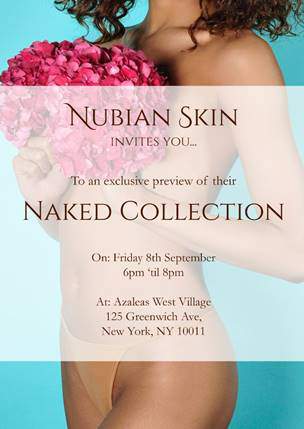 Sept. 9 & 10
New York City, NY
This will be Nubian Skin's first ever New York pop-up showroom! Be ready for an exclusive preview event for the debut of Nubian Skin's 'Naked Collection' at Azaleas in New York City!
Learn more: Nubian Skin
The Curve Fashion Festival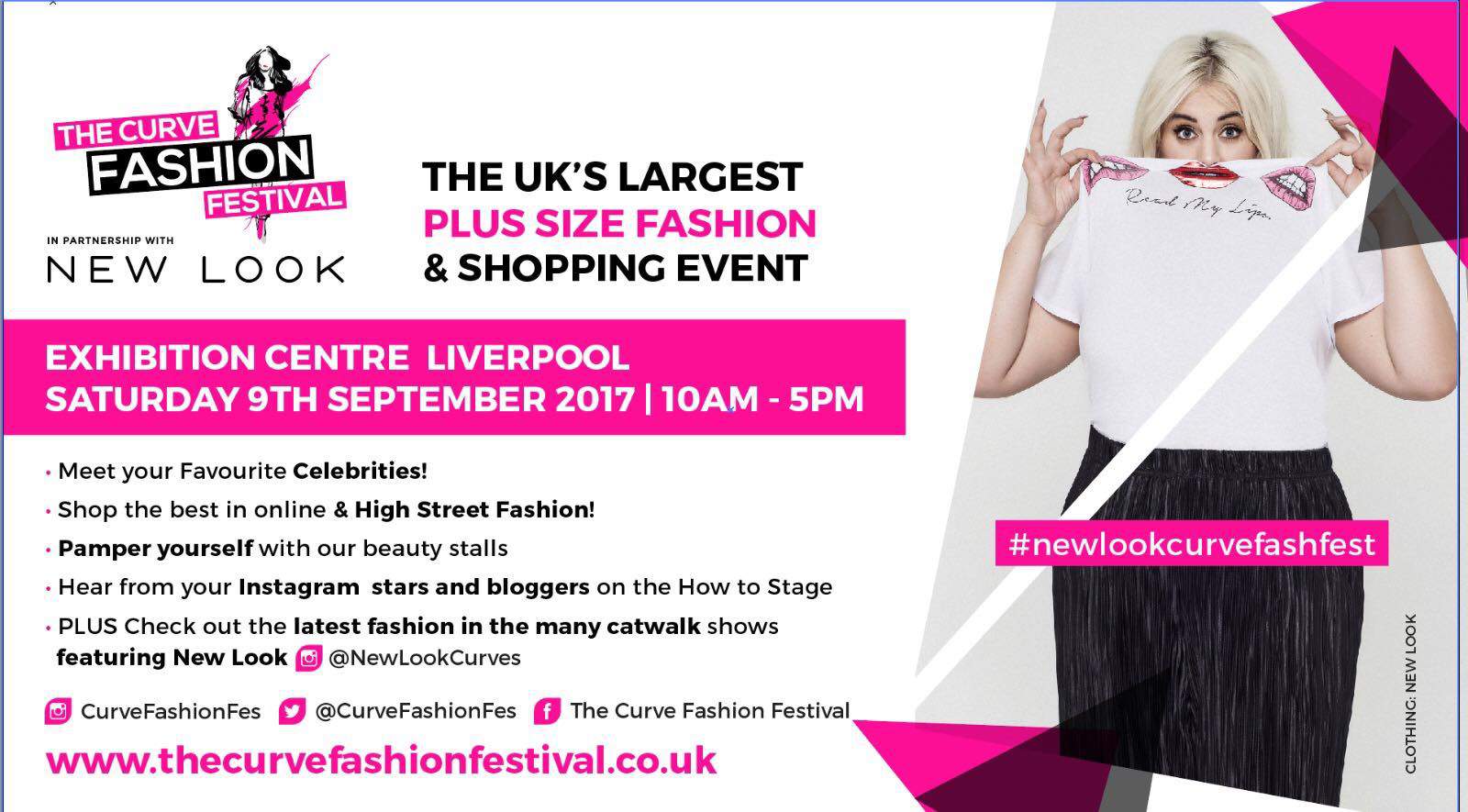 Sep. 9
Kings Dock, Liverpool, L3 4FP
London, UK
The Curve Fashion Festival will be in partnership with New Look Fashion, UK's largest plus size fashion event! The Curve Fashion Festival is your one stop to shop 'til you drop with some of the biggest names in high street & online fashion!
Learn more: thecurvefashionfestival.co.uk
Plus Size Fashion Weekend PR 2017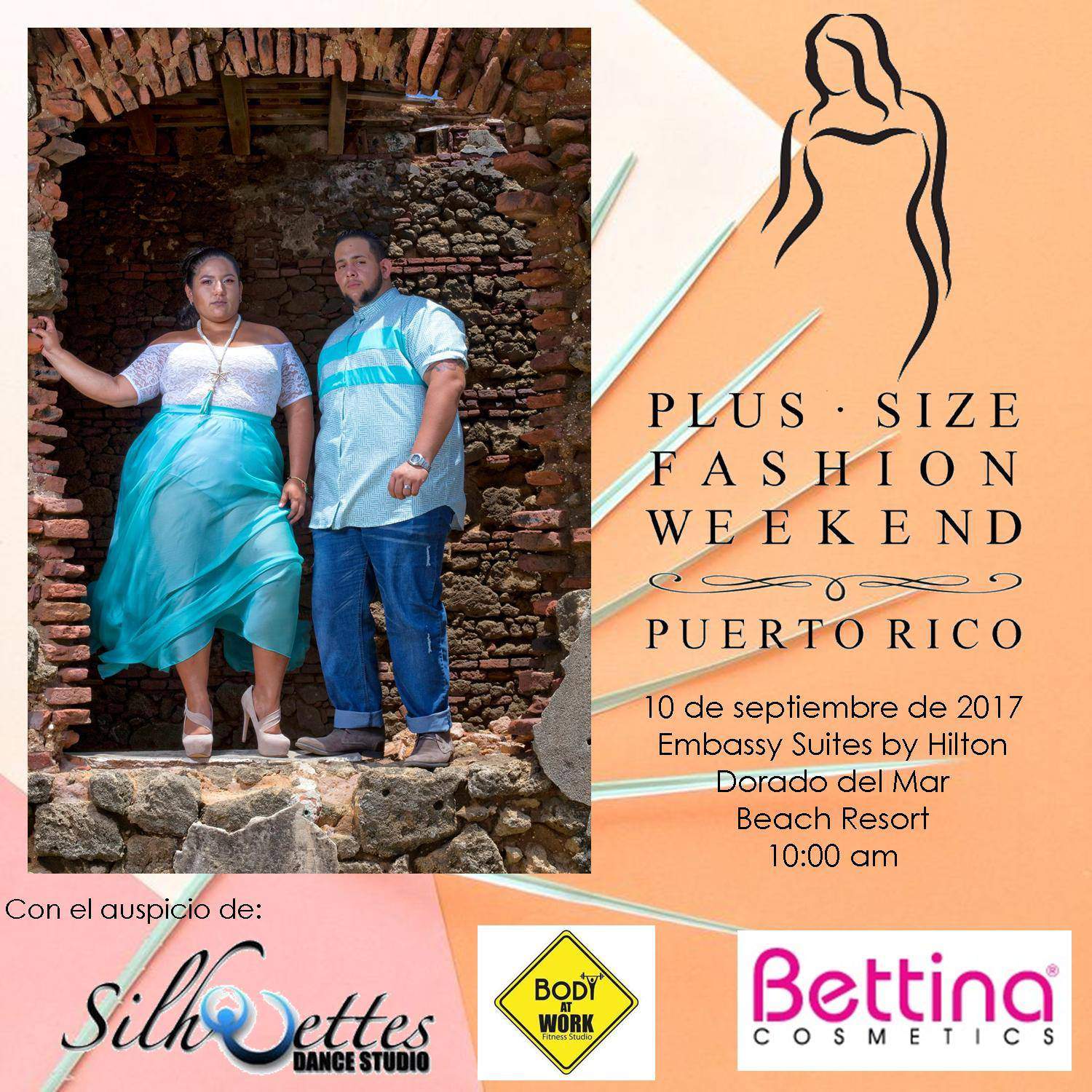 Sept. 10
Puerto Rico
A plus size event catered to you the plus size community in Puerto Rico! They will have a full on fashion show including women, men, and kids all walking in outfits to cater their ever curve. Who doesn't love a little travel, see the plus size community in a whole other space!
Learn more: Plus Size Fashion Weekend PR
Plus Size Pop-Up Shop + Panel Discussion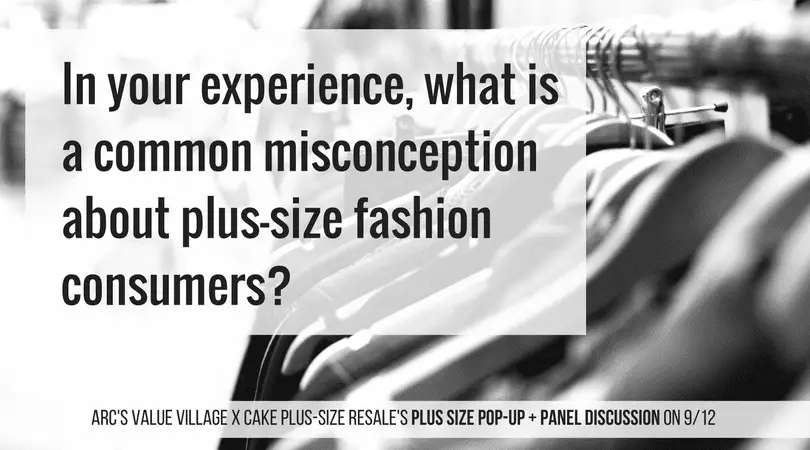 Sep. 12
520 Malcolm Ave SE
Twin Cities, MN 55414
Plus Size Pop-Up Shop & Panel Discussion is a free event co-hosted by Michelle Raven of Arc's Value Village and Cat Polivoda of Cake Plus-Size Resale! They will offer fashionable clothing & accessories, they will provide sizes 14 and up.
Learn more: Plus Size Pop-Up Shop+ Panel Discussion
NYFW with Polyvore x Universal Standard
Sep. 13
Join Polyvore and Universal Standard to celebrate NYFW! This exclusive event will be held at the Universal Standard Showroom! Spend the night shopping, sipping Underwood rosé and snacking on tasty bites. All going down in New York, New York!
Learn more: Polyvore.com
LIVE at NYFW – Addition Elle & Ashley Graham Lingerie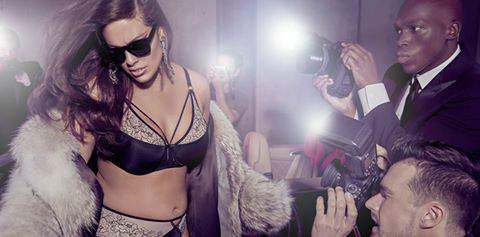 Sep. 14
Online
If you want to watch the Addition Elle & Ashley Graham in the New York Fashion Week Show then you need to tune into Facebook Live! Be there without having to leave the comfort of your own home, what else can you ask for!
Learn more: Live at NYFW Addition Elle
Sarah Sapora's Body Love Workshop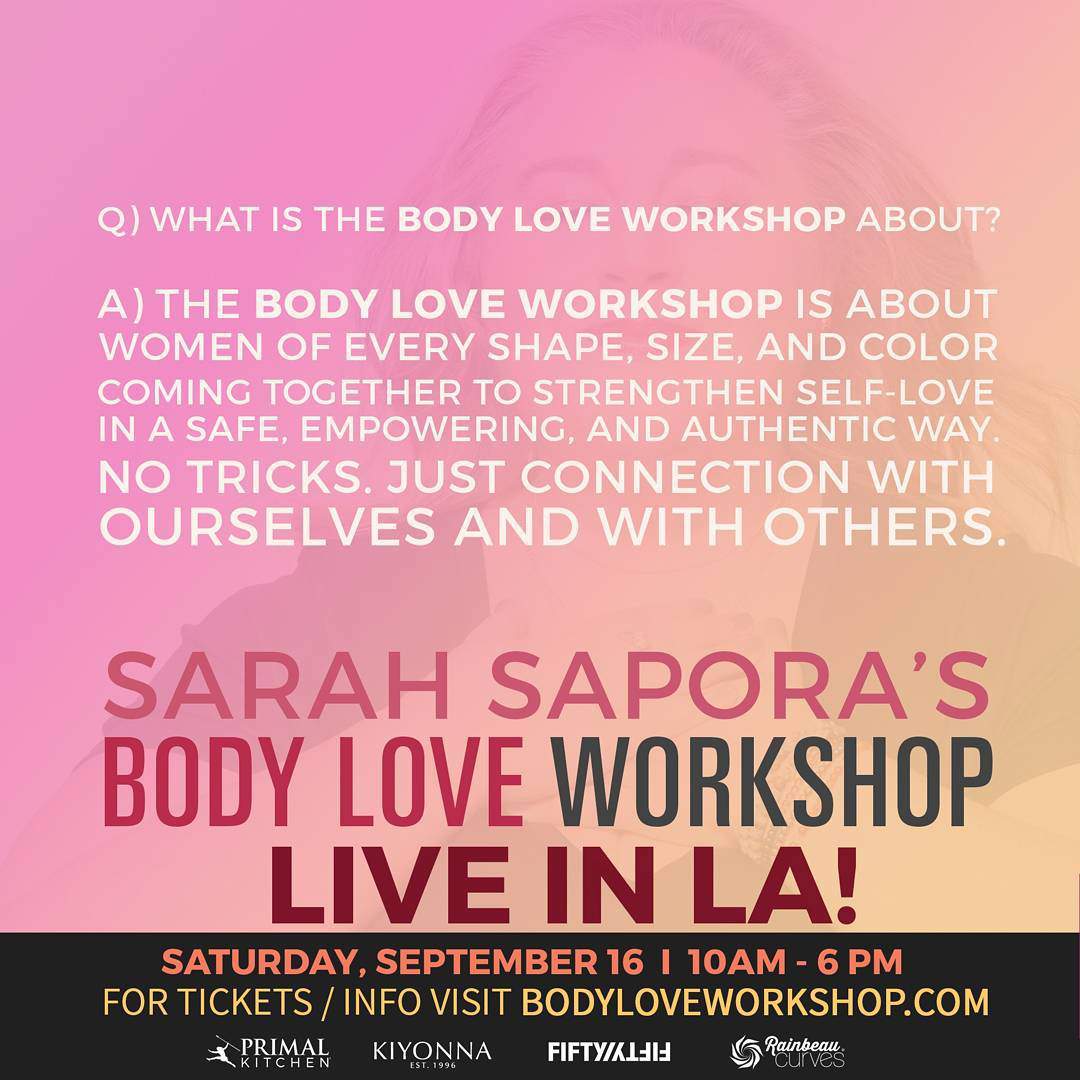 Sep. 16
Los Angeles, Ca
Plus size influencer Sarah Sapora will be hosting the Body Love Workshop on September 16, 2017 in Los Angeles. This size-inclusive wellness event will combine Kundalini yoga, a "Name Your Purpose" workshop and an intimate panel-discussion about the intersection of body-inclusiveness and wellness.
Learn more: bodyloveworkshop.com
Ashley Stewart Presents the Finding Ashley Finale
Sep. 16
New York, NY
Join host Boris Kodjoe as we celebrate Brooklyn, womens empowerment and community! A full night of fashion, giveaways, dancing and much more!
Learn more: ashleystewart.com
Time Weavers Retreat


Sep. 21-24
San Luis Obispo, CA
This retreat is your opportunity to unplug, examine your relationship with time, restructure your life and your schedule on your own terms, and give space to your desires and needs.
Join Amber of Body Positive Yoga at Sagrada Wellness for beginner-friendly yoga, workshops on self-care, and an amazing weekend of community.
Learn more: bodypositiveyoga.com
PLUS PosiCon 2017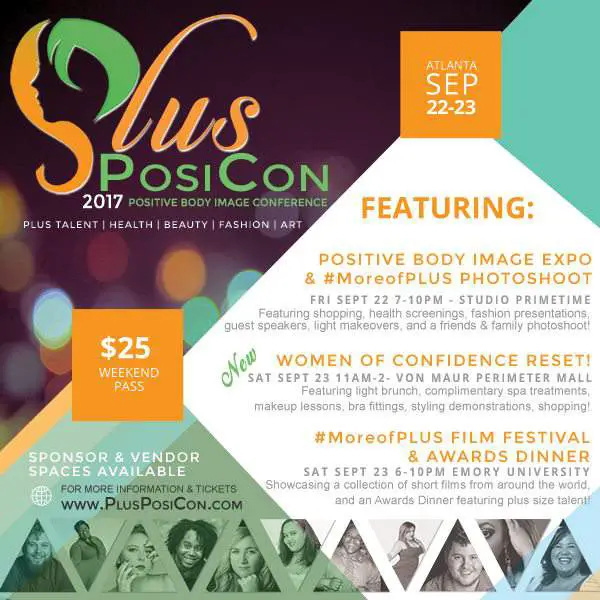 Sep. 22 & 23
Atlanta, Ga
PLUS PosiCon is a conference designed to promote positive body image & overall physical and emotional wellness, improving how you see yourself in the mirror and in your mind! Join plus size men, women, entrepreneurs, professionals, parents, entertainers, and volunteers for an entertaining and trans-formative weekend featuring plus talent, health, beauty, fashion, and art!
Positive Body Image Expo featuring space for over 30 vendors and exhibitors, panel discussions, health screenings, and photo opportunities
Learn more: PlusPositive.org
The Weight Is Over

Sep. 24
Halloran Centre at the Orpheum Theatre Memphis,
Memphis, TN
The Weight Is Over is the biggest all curvy fashion show in the Mid-South! You will have a day full of fashion with awesome vendors to choose from to get the perfect items just for you.
Learn more: theweightisoverfashion.com
Curvy Chic Closet Sale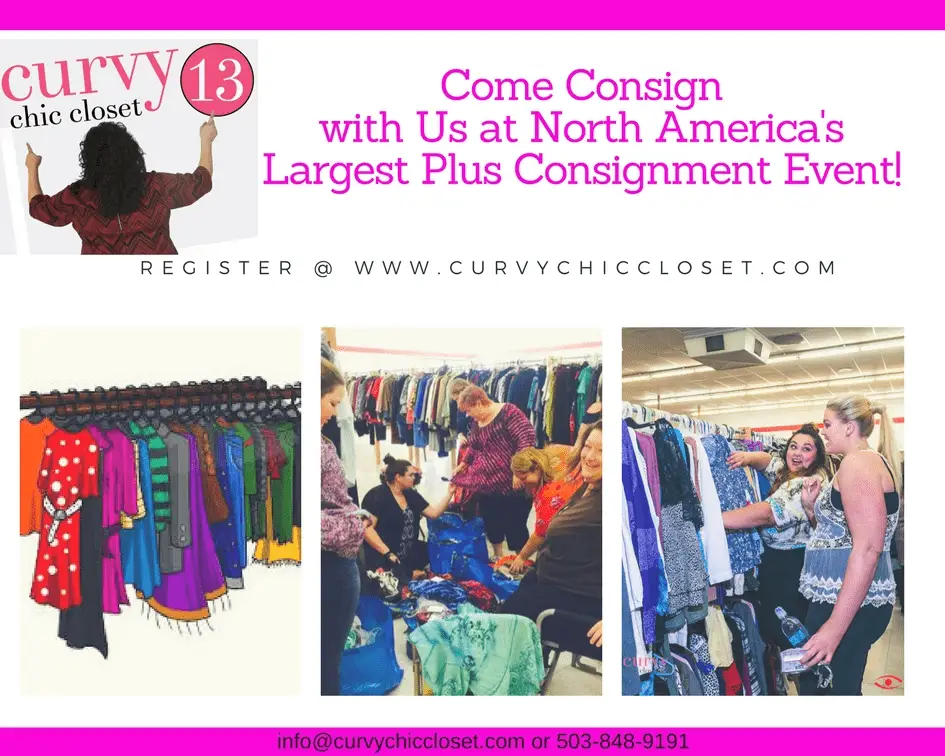 Sep. 28- Oct. 01
12505 NW Cornell Rd
Portland, OR
We bring a Super Store to you with our semi-annual event for Curvy Women Size 14/XL-34. The largest plus size consignment event in North America.You can find an unmatched selection of the latest clothing, shoes and accessories for the discerning curvy shopper all in one convenient location. Shop for Plus Size name brand fashion at dynamite prices.
Learn more: curvychiccloset.com
See ladies, I told you I had a packed month for you! There is no excuse for staying in now! Make sure to click on each link if you want to know a little more about each event! did we miss your event? Do not hesitate to shoot us an email, so that we can get your event featured!
And of course don't forget to check our Plus Size Event Calendar for new events and updates you won't want to miss!
Are you going to hit up at least one of these events?
Now, you cannot say that you did not know about them!!