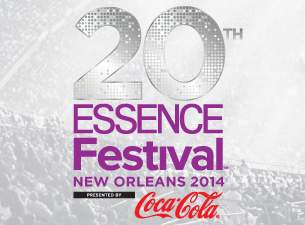 Heyyyyyy girl hey! I am really excited about this week! You see, this weekend I will be attending the Essence Music Festival as a part of the Press Junket! I was invited to come out and attend, cover, and share with you the latest happenings each day of the event, and I am hyped for allllllllll of the musical options- especially PRINCE! YES ma'am!
But you know, this requires me to have my life in order, and being the Virgo that I am… I like to have things somewhat organized and having been a Girl Scout, you must "always be prepared!" So in that vein, I have created a little travel checklist that I wanted to share with you, thanks to the inspiration and advice from my sis, Patrice at Afrobella (hey boo, hey)!
My Essence Music Festival Checklist:
FLATS. And not just any flats. If not properly supported, your feet can be in just as much pain as if you were rocking heels. What I am packing? My Fancy new Crocs, Havannas, and a few other fancier flats that I can rock with my dresses.
My Tech Tools. Cell phone, camera, tablet, and laptop. Never travel from home without them! I just bought myself the new Samsung S5, totally switching teams- I am curious, my camera, new Samsung Galaxy Tablet, and my Lenovo Yoga Laptop– these are my essentials, which leads me to…
CHARGERS. I mean, can you have enough? NOPE. I will have all the tools to keep my LIFE right! First of all I will be playing in my newest purchase, the Samsung S5. WOOT. But to keep my tech together, I will have my Samsung Battery with Charger Holder on deck, as well as the wall charger AND THENNNNNNNN wait for it… I will also have my Mighty Purse, a purse that charges your phone on the go. BOOM. Say something! Hehehehe, You have to love the tech!!!
A Great Carry All Bag? Yes ma'am. I will need my tablet, my chargers, my camera (and the batteries), snacks, notebook, and whatever else I will need for the day's activities. I am rocking out with my Neon Green MZ Wallace bag, which comes with zippers and matching little travel bags that snap on the inside! WOOT! My life will fit in there and I am happy for this.
Water and Snacks. I am bringing dried fruit. I am here for this and my Via from Starbucks. I need to know that I can have my coffee when I need it, especially as I can imagine lines to be long, living life on the edge, and no real sleep. Also, the humidity AND the alcohol? Water bottles a plenty!
The Makeup Essentials. Humidity is going to be off the chain. I already know. Coming from the dryness of the desert in California, I can only imagine the happy shock and awe my body will feel. SO, primer, finishing spray, and BB/CC creams are a must! I am rolling with my Skindinavia Primer and their finishing spray– what. Some days I will not have time to go back to the hotel to "freshen up" the makeup, soo…. As far as the BB creams go? I will be rocking with two: Shea Moisture and Kiss. Those two are amazing for my skin and match me the best. Kiss is a bit heavier, and I am quite okay with this. No worries! Ohhh also, thank the heavens for Anastasia Beverly Hills Brow Gel– lock them brows in place baby!
Breathable and Comfortable Clothes. I mean cotton, maxi dresses, light layers, sheer. All breathable fabrics. After all, I am working. It is something serious out there and I know that I sweat. So to keep it as cute and functional as possible, cotton blends and maxis. Also, my Jockey Slipshorts for the thighs. God, save the thighs.
Shop my Essence Music Festivals Travel Essentials Here:
Crocs | Havannas | Samsung Charger | Mighty Purse | MZ Wallace Tote | Skindinavia Primer & Finishing Spray | Shea Moisture CC Cream | Kiss BB Cream | Anastasia Beverly Hills Brow Gel | Jockey Slipshorts
Asides from the basics for travel, these are my MUST for travel to the Essence Music Festival! You can catch me staying social over the weekend here:
What travel essentials are on your list? Are you going to be there? Will I see you? I hope so!