Are you ready? I mean… NEW YORK, are you ready? This week marks the beginning of one of the most anticipated weeks in plus size fashion, not only for me, but for quite a few as plus size fashion lovers from literally across the world descend upon New York for a week full of fashion, networking, empowerment, and celebrations of all things plus size fashion- Full Figured Fashion Week.
This week is both exciting and bittersweet too as this will be the last one, produced by DeVoe Signature Events. So it is only right to make sure that this week is brought in and out with a bang! So, as I ready myself for this trip, I wanted to give you a bit of the events that I am looking forward to! Are you ready?
The Super Bowl of Plus Size Fashion: Full Figured Fashion Week
Up First? Well, since I arrive on Tuesday, I will be there in enough time for the cute and romantical concert by Eric Robeson! Mmmmhmmm…
Kicking off Wednesday's events?
My Panel! My "Building Your Brand through Social Media" panel with powerhouses such as Nicolette Mason, Madeline Jones, Sarah C. from Eloquii, and the panel's sponsors: Just My Size! Have you gotten tickets yet? Get them here NOW!
The White Cruise?!?
I MEAN. YO. Who is ready for this one? I know this is always a SMASHING success. ALWAYS. I am here for all of this. I have long had my white fit planned and I cannot wait to get down in it! I cannot wait! We often have to think about this night's event months out. Cannot risk wearing the same outfit NOR having nothing to wear! Are you ready? This already sold out event is going to be one for the books!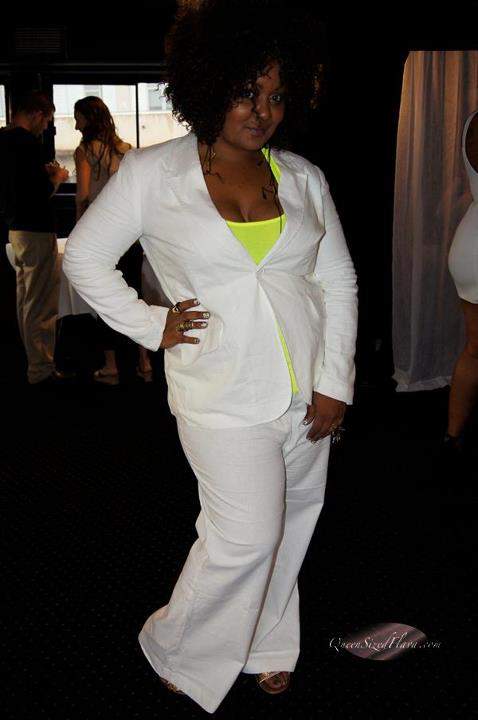 Thursday is all about being out and about, kicking off my morning with a morning Just My Size blogger event! I look forward to seeing what is new and to see my blogger boos! In addition to this event, I jet out to sit on the "Future of the Plus Size Industry" panel giving my honest two cents on the industry! I believe this is about to be a COLORFUL SOLD OUT event!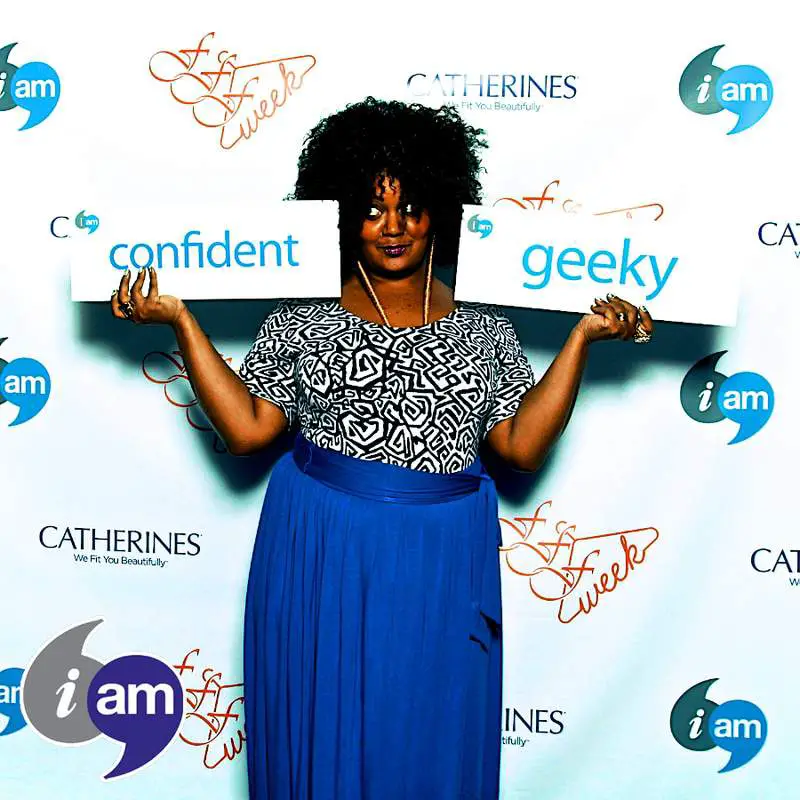 As the day winds down, I am sure I will be there for Curves in the City Trunk Show! Last year, I found out about Feminine Funk, you know the tee shirt line and I scored in accessories! WOOT! I am looking forward to this!
Friday, The Modamix Blogger event has me quite curious. This new brand is hosting a few bloggers to an event that I am excited about. Trust I will be there to share and tweet it all out! (Are you following me on Twitter? @mariedenee!)
On the heels of the Modamix event, I hop over to the Eloquii Trunk Show event, in which I am really excited for! I mean REALLY! Finally I will get to meet the team! Heyyyyy! If you have been a long time reader of the blog, then you will know my history and love of Eloquii…
And then the Independent Designers Fashion Show! What to wear?! It is all about pulling no stops and leaving it on the red carpet! LOLOL. I am here for all of this! YES. Tickets and waiting list spots are still available!!! You better hop on it, because this is the second opening of tickets and seating! YEP. Get on it!
Saturday… the big day. But before that, there is the Ashley Stewart Style Star event! I will be there reporting on all of this! Bloggers will battle it out to style models based on the occasion and the model's walk! Truly an event that will be exciting and fun to watch!
THEN the night that ends it all. The finale showcase and the last All-Stars Runway Boutique/Retailer Fashion Show! I am really excited and grateful to be here for this as well… You can get on the waitlist for this event NOW!
I have to say that I have been humbled and grateful to have been a part of Full Figured Fashion Week since inception from 2009, 2010 and LA, 2011, 2012, 2013, and to have a role in being a part of it with the panel! To have received an industry award for best blogger of the year for 2012! Since I went full time with the blog, FFFWeek has been part of the life force behind The Curvy Fashionista.
I owe sooo much to this event, how it has allowed for me to grow and to meet amazing people!
Ahhh!!! The biggest question I have for myself, what am I going to wear???!!! LOLOL
Follow @fffweek on Twitter, @FFFWeek on Instagram and Full Figured Fashion Week on Facebook to keep up with the latest!
Are you headed to FFFWeek? Will I see you there? Have you been? Let's talk it out!