Now that Valentine's Day has happened, we're approaching the prime time season of wedding engagements. That said, ELOQUII and plus size bridal retailer Ella & Oak are hitting the road together for bridal season.
The big deal is Ella & Oak will be doing bridal pop-ins at an ELOQUII store near you. And it's a chance for your curves to get that dream fitting session they deserve.
According to the brands' press release, the partnership will entail the Ella & Oak team making its way around ELOQUII stores servicing sizes 12-30.
For a weekend at each east coast ELOQUII location, brides and their squads will have the chance to try on Ella & Oak dresses alongside ELOQUII's selection of engagement party, bridal shower, bachelorette and accessory-appropriate pieces.
Essentially, you're getting everything that encompasses the full bridal shopping experience in one sitting.
Kicking off in Atlanta, the collaboration offers you and your party a 45-minute session with an Ella & Oak stylist.
Starting Feb. 28 you can work with stylists who know your body and can complete your wedding party's needs.
"ELOQUII is all about catering to what our customer needs and we love working with other brands and developing exciting partnerships that provide options for our customers," said ELOQUII CEO Mariah Chase.

"There is a natural synergy between our two brands, and we're excited to bring Ella & Oak's bridalwear to the ELOQUII community."
Participating ELOQUII and Ella & Oak Locations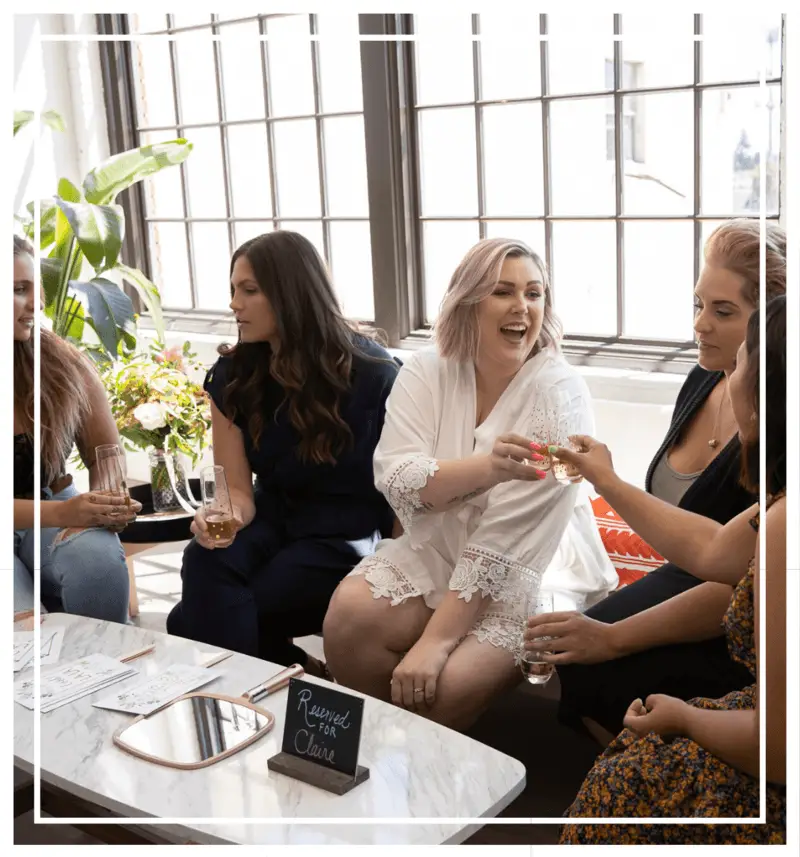 The full schedule includes an official launch party on the Friday of every weekend. But the pop-in appointments will follow on Saturdays and Sundays.
Plus, it's all happening during the store's full retail hours.
The bridal road trip will start at the Lenox Square ELOQUII in Atlanta.
It will be followed by ELOQUII's Pentagon City, DC location on March 27th.
The Eloquii in SoHo, New York will start its kickoff on April 9th.
And ending May 8th, the pop-in will conclude at the King of Prussia ELOQUII store.
In addition to the partnership, Ella & Oak is also on a mission to find their face for Ella & Oak.
Yes, a plus size model search! The winner of the search will be featured in Ella & Oak's latest bridal gown collection and be a part of a photo shoot!
Not to mention, the winner will have the opportunity to walk in the brand's fall fashion show and pluck a dress of their choice.
Are you excited for this collab? What's your bridal style? Tell us all about it in the comments!