Hey girl hey! Did you catch this weeks episode of Dietland? It's getting good chile! I can't stop watching it! If you haven't done so already, make sure you're all caught up on the previous episodes. But let's get into Dietland episode 7 recap!
Dietland Episode 7: Monster High
So we start off the episode with a bang…literally. Ten guys from the football team at Botha University were blown up by some revengeful woman, named Fiona, who strapped a bomb to her chest. This has gotten way out of hand! I feel like Jennifer is being positioned as a radical group similar to extremist groups that are brainwashing impressionable minds into over the top anger and violence. They took the movement that Jennifer created and took it to a whole new level. Very sad.
Trouble in Plum Paradise
Meanwhile Plum and Steven have it out. He's concerned about her and the Calliope House's influence over her. I don't blame him. He just wants to make sure his friend is ok. But, when things turn to Steven saying he's worried about her health due to her weight, Plum is visibly upset. I really hope they are able to mend their relationship.
"Losing weight will turn you into better prey? How about staying fat will kill you? … You are not healthy. You are not well." — Steven
Back at Calliope House, Verena and Julia get into it over the violence and killing because of Jennifer and Julia's role in it. Afterwards, Verena finds Plum who says she feels high then low. Verena tells Plum, "you don't have bipolar disorder you have feelings". Plum's emotional; she hates Steven. She thinks he hates the new her when really he just wants the best for her. After the heart to heart talk, Verena tells Plum she can stay there as long as she needs to so she doesn't have to go through her issues alone. 
Side note: Plum is really coming into her own and her confidence is growing. I'm loving it. She needs to be careful not to cross too far into the zero f*cks zone, but I'm liking the new her.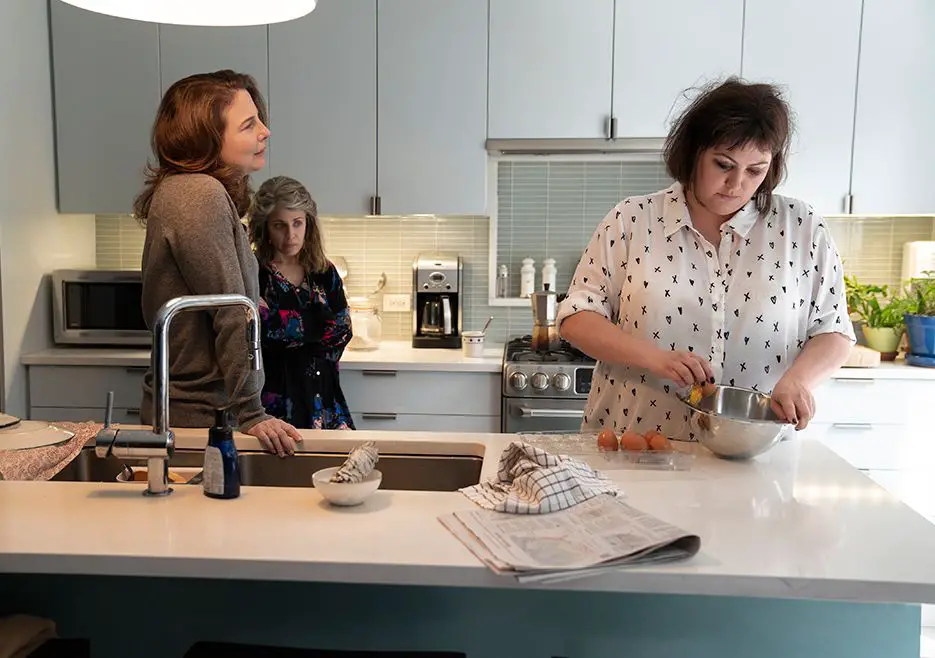 Krazy Kitty is Out For Revenge
Meanwhile, Krazy Kitty fired her temp for being a loud chewer. I can't with her lol. Kitty talks with Stanley and he grips her all the way up. He's not feeling what she's putting down and he's not scurrred of her or Jennifer. Well, alrighty then. Of course this pisses Kitty off further and now she's set on revenge. She will later enlist Dominic to be security guard for Austen with a promise of $15,000. Little does Kitty know, Julia is in the building! Julia stormed out on Verena and went to get a new wig and fake ID, hunty. She snuck into the beauty closet to give Eladio an envelope of cash since she "may not be around". 
Oh Snap! Plum Gets Arrested!
We find out that Plum goes to cancel her weight loss surgery. The lady is like nope unless you have a medical issue. Plum goes crazy. She basically was like, oh hell no you not keeping my $10,000. But, she signed a contract so she's SOL. Pissed off, she spray paints the photo of the doctor on the side of the office building with the image of a naked woman that resembles herself and the word "LOVED".  And then, woop woop, that's the sound of the police. The cops run up on her and charge her with a felony. Luckily Dominic gets her out of it. She's still angry with him and feels all he seems to care about is solving his case. However he claims he can't stop thinking about her.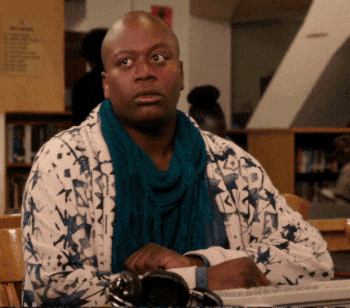 Source: GIPHY
Later, Plum is scrolling through Instagram to see if the pic of her graffiti she posted was getting any likes. While she gets positive comments she also gets a lot of fat haters. Her homeboy makes her realize she needs to share her voice with the world. 
The Plot Thickens With Julia & Plum Let's the Kat Out of the Bag
Julia is trying to make things right with Jennifer. Things have gotten too messy for her. She meets up with 2 ladies. She says, "we are gonna stop these bitches", in regards to Jennifer. I'm looking forward to seeing what transpires with that.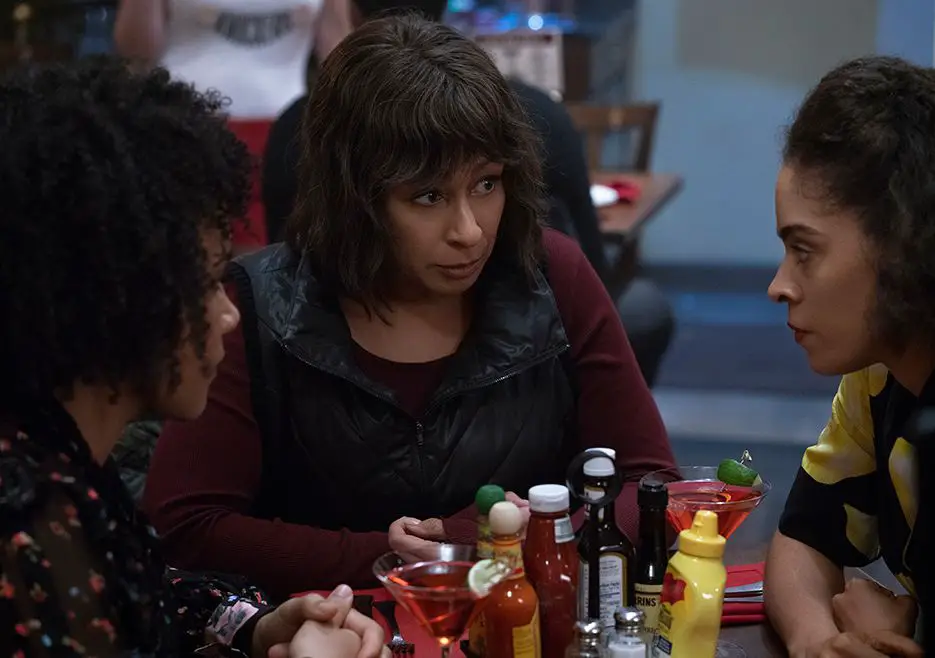 In the closing scene, Plum decides to write Kitty's girls and tell them that she is actually behind the column, not Kitty. The cat will be out of the bag that they've been lying to their girls the whole time. Oooooh next week is gonna be good!
What did you think of episode 7? I thought it was one of the best so far. Tell me what you think in the column? What do you think with happen in episode 8?
Don't forget to catch the previous episode recaps here:
Episodes 1 & 2
Episode 3
Episode 4
Episode 5
Episode 6